What is Breast Augmentation?
Breast augmentation involves placing a breast implant behind the breast to "augment" (enhance) the volume of breast tissue you were born with, to create a more balanced appearance to your body if you have relatively small breasts, or to replace breast volume you may have lost after having children, following significant weight loss or with age. Breast augmentation can help to improve a woman's sense of body image, and in many instances can enhance self-esteem and self-confidence! As women Plastic Surgeons, we intimately understand how a woman's feelings about her breasts can influence her self-image and feelings of femininity.
Most women seeking breast implants find that their breasts are comparatively smaller when compared to the rest of their body proportions, or that their breasts have become deflated after having children. Other women are seeking better symmetry of their breasts if one is a significantly different size or shape than the other. All women who undergo breast augmentation simply wish to feel more "balanced" in their body shape and be more Proportional to their natural curves. Breast implants can also used to help correct abnormal shapes of the breast and to reconstruct the breast following breast cancer.
As opposed to many images of Plastic Surgery and some bad "boob jobs" out there, most women seeking breast augmentation in our practice want to avoid an obvious and unnatural "fake" look! Our goal is always to create a beautiful, Natural breast augmentation result that looks in most cases like you were just born that way!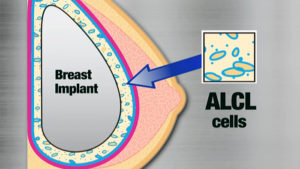 Read Dr. Horton's blog post about the extremely rare incidence of ALCL and textured breast implants.
Inside the Procedure
Common questions about breast augmentation answered by Dr. Horton
After thinking about doing this surgery for many many years, I finally decided to do it and after doing my homework chose Dr. Karen Horton!
A. McDonald, San Francisco
Dr. Horton and her staff were fantastic! I had my bilateral mastectomy reconstruction redone after 10 years as I was embarrassed at how I looked and she gave me my breasts back, tattoos during surgery and all! I gave her 5 stars out of 5, she really earned 10 stars out of 5. Amazing compassion, professionalism, artistry and medical expertise! The pre-surgery education and post surgery education kept you informed making the process easier. Thank you Dr. Horton for helping me and caring for me. The 4 hour drive to SF for appointments was so worth it!
Dr. Horton is wonderful! Thank you so much for taking the time to go above and beyond - every visit to the office is a positive experience thanks to Dr. Horton and her wonderful Team. They really make an extra effort to listen - and are all friendly, thoughtful and committed to getting fantastic results! Cheers and thanks again!!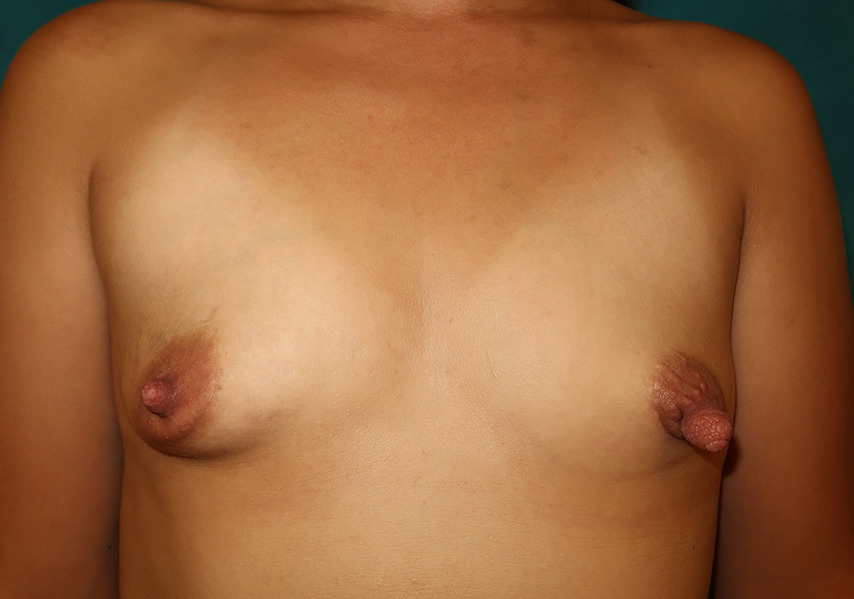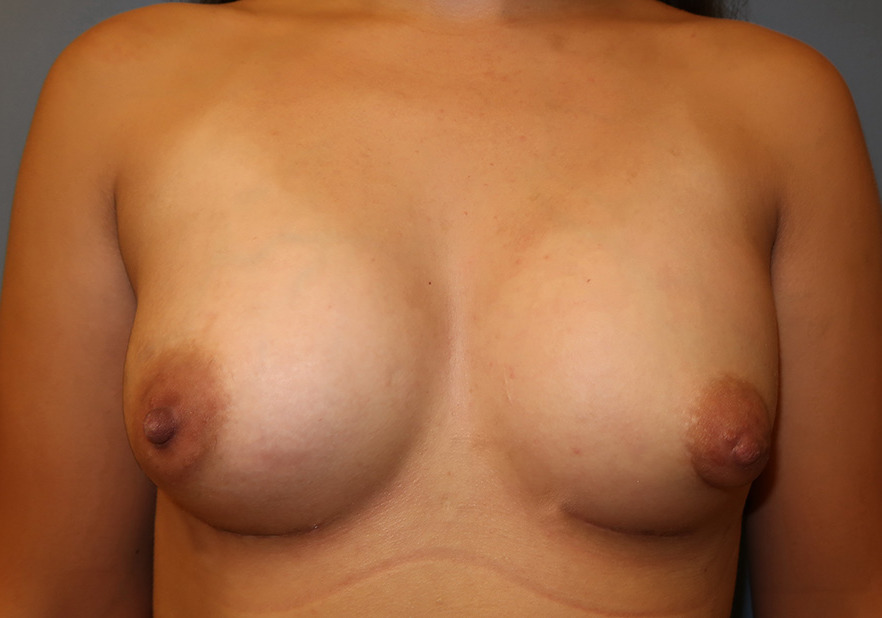 Drag the slider to see transformation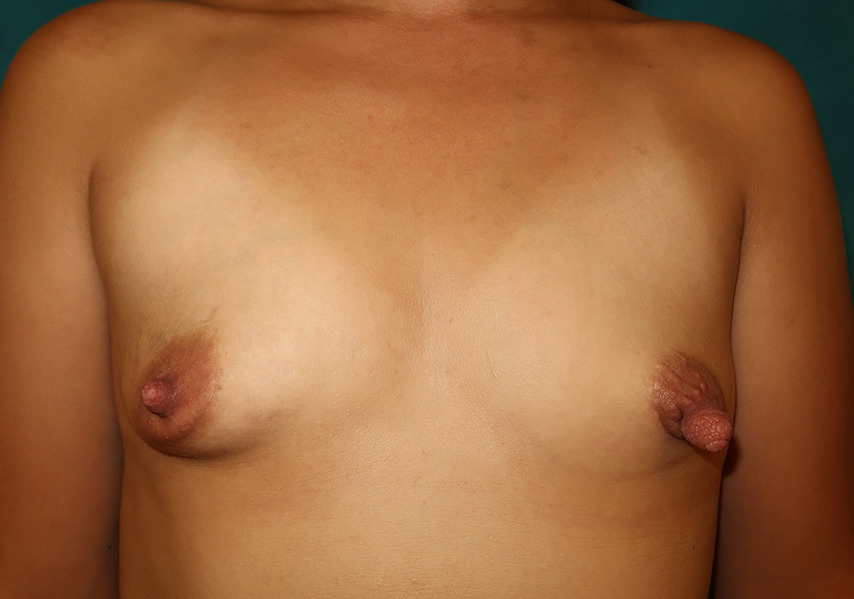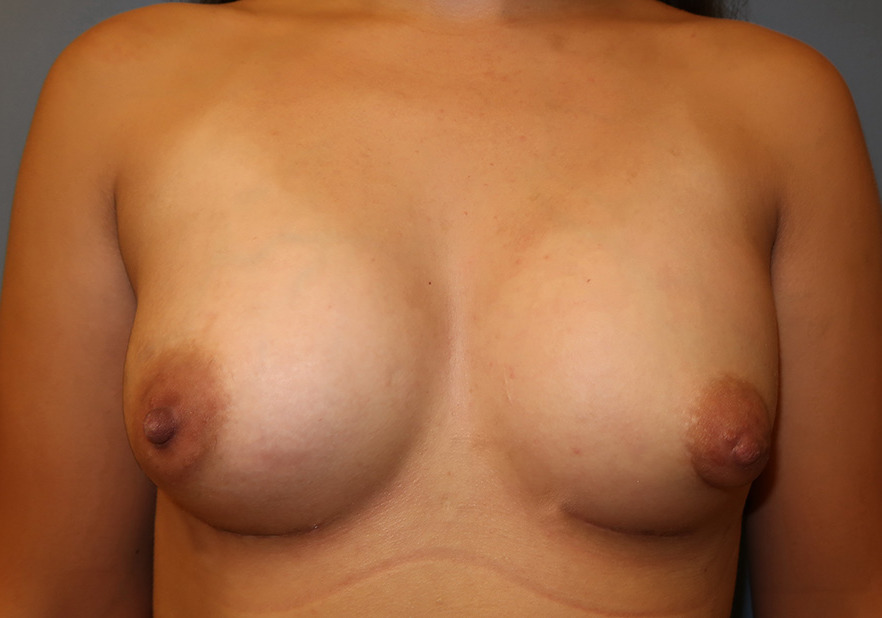 Drag the slider to see transformation
When I had finally had made up my mind that it was the right time to get a breast augmentation, I wanted to find a doctor who would understand what I specifically wanted. I didn't want my breasts to look "fake". I was looking for a different approach than the normal Plastic Surgeon with a standard under-the-muscle approach to breast implants. That method was not appealing to me at all! I'm a very active person and I know the pectoral muscle normal anatomy is to sit flat on the chest to do its job. I found Dr. Horton's website and automatically felt good about her after reading her patients' thank you notes and their wonderful experiences with her. Dr. Horton's surgical approach was perfect, above the muscle and with a natural result as the goal. Her description of the typical patient she sees for a breast augmentation matched me exactly: "Women seeking breast augmentation often express the wish to have the effect of wearing a padded bra" - Dr. Karen Horton. I wanted to stop having to wear padded bras and swimsuits to get my look!
Who is a Good Candidate for Breast Augmentation?
Good candidates for breast augmentation include women who are healthy, in good physical shape, at their ideal body weight (or a stable weight following major weight loss), women with relatively small breasts relative to their frame, and women who wish to have fuller or perkier breasts.Women seeking breast augmentation often express they wish to have the effect of wearing a padded (or push-up) bra. If already a
Mom
, they may wish to be as full as they were while nursing, or for their breasts to be similar to they were before they had children.
Sometimes a breast augmentation is combined with a breast lift (mastopexy) if there is also significant breast droop. Your Plastic Surgeon will examine you and determine whether a combined mastopexy-augmentation (breast lift with implants) procedure is appropriate.
Read more about breast augmentation with Dr. Horton in her blog.
Is Breast Augmentation Part of a Mommy Makeover?
Breast augmentation is a very frequent component and very often the highlight of a
Mommy Makeover
! Please see our Mommy Makeover section to learn about changes that commonly occur in the breasts, the tummy and other areas of your body after pregnancy, and about breast rejuvenation as a component of a Mommy Makeover!
Learn more about the Mommy Makeover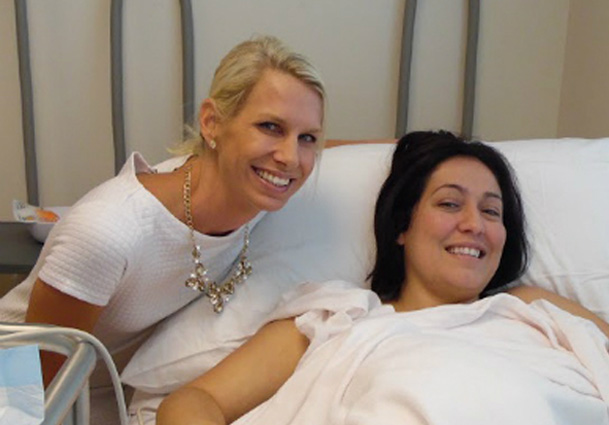 What Types of Breast Implants Are Available?
Read Dr. Horton's blog post about the newest 7th generation breast implants that are now available and that are providing women with the softest, safest augmentations and reconstructions.
Side-by-side comparison of an 85% full silicone gel breast implant with a 96% full implant.
Women considering breast implant surgery in the United States have the option of choosing either saline-filled or silicone gel-filled breast implants. All breast implants have a Silicone Shell. Silicone is a natural element and an inert solid which is biochemically most similar to carbon (the element that makes us "organic") that is used safely in countless implantable medical devices.
The Fill Material of breast implants can be either Saline (sterile salt water) or Silicone Gel. Both can create equally beautiful breast augmentations, and all have been approved by the FDA (United States Food and Drug Administration) as safe and effective options for women undergoing breast augmentation, breast reconstruction or implant revision surgery.
Breast implant volume sizes range from as small as 50 cc up to 800 cc, and implants may be smooth-walled or textured, round or shaped. The most appropriate implant for your unique situation depends on many factors including your age, your breast volume and density, your skin tone, your weight and your aesthetic goals. When you meet with your surgeon, she will go over all the options for you and help to determine which implant is most appropriate for you.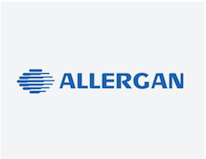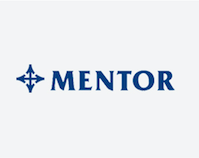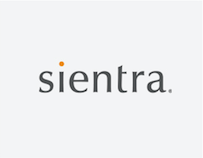 What Are the Advantages of Silicone Gel Breast Implants?
For most women seeking breast augmentation, we usually recommend silicone gel implants over saline. Gel-filled implants tend to have a more natural look, feel more like breast tissue, and have less chance of "rippling" (seeing waves of the implant through the skin if you are thin and have little tissue padding).Saline-filled implants have a slightly increased incidence of rippling and "palpability" (the ability to feel the implant). The overall rate of complications when comparing saline to silicone gel implants is equivalent.
Silicone gel implants are also often the preferred implant of choice for the final stage of breast reconstruction after cancer, for the reasons listed above. Please see our section on breast implant reconstruction for more information about breast reconstruction using implants.
Is Silicone Safe?
Breast augmentation is a personal decision for a woman, and one that should not be taken lightly. We encourage all our patients to educate themselves about the safety and science of breast implants before considering any surgical procedure. Most women who come to see us in consultation for breast augmentation have one major question: "Is silicone safe?" We spend a great deal of time and effort educating women about their options for surgery, and when discussing breast augmentation, we emphasize that all implants, both saline- and silicone-filled, are SAFE!
Silicone is one of the most widely-used soft implantable materials in medicine. Different types of silicone have been used for decades in medical devices such as intravenous (I.V.) tubing, "tubes in the ears" in children, in pacemakers and artificial joints. In fact, silicone breast implants are the most extensively studied implantable medical device in the history of medical devices! All breast implants have a silicone shell; the fill material is what differs.
The United States FDA approved silicone gel-filled breast implants for cosmetic breast augmentation only after reviewing a vast amount of scientific data, peer-reviewed published studies and clinical research supporting the safety of silicone breast implants. Silicone gel implants have always been available to breast cancer patients for post-mastectomy breast reconstruction.
Click to learn about the type of cohesive "gummy bear"
silicone gel implants used by Dr. Horton
Who Should Have Saline Breast Implants?
Saline breast implants are an excellent alternative for women who do not wish to have silicone-filled implants, women with specialized reconstructive needs, and women who are not candidates for silicone gel implants. As per FDA rules and regulations at this time, women seeking breast augmentation for cosmetic purposes must be at least 18 years of age to receive saline-filled breast implants, and at least 22 years of age for silicone gel implants.
"
After thinking about doing this surgery for many many years, I finally decided to do it and after doing my homework chose Dr. Karen Horton in San Francisco, and I am so glad I did! I am in my mid-50′s (which I know is somewhat late to have breast augmentation) but as I said I've been thinking about this for at least 10 years, and as I got older the more I was sure I wanted this. I cannot begin to tell you how happy and of course satisfied I am! My breast look and feel real, they have natural bounce, I now have the breasts that I had when I was younger! I recently went to Las Vegas with friends, and I have to tell you for the first time in years I was so comfortable in my bathing suit because they didn't sag, I felt so good ! I love the work Dr. Horton did, as I mentioned my breasts look and feel like my younger breasts, I can't thank her enough. She listened to what I said, what I wanted to look like, and she accomplished my dream! Thank you!
"
Which Incisions are Used For Breast Augmentation?
Breast implants can be inserted through different incisions:The
Inframammary Fold (IMF) Incision
(in the natural fold beneath the breast) is used in most instances of breast augmentation, for a number of reasons:
Which Incisions are Used For Breast Augmentation?
Breast implants can be inserted through different incisions: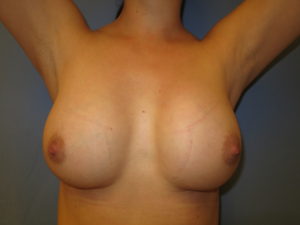 The Inframammary Fold (IMF) Incision (in the natural fold beneath the breast) is used in most instances of breast augmentation, for a number of reasons:
Inframammary fold (IMF) incisions best preserve the two major functions of the breast:
(1) Breastfeeding and (2) Pleasure! When an incision is made in the fold under the breast, the scar lies in a natural crease and does not tend to stretch or become raised, as can happen in other areas. All vital anatomic structures of the breast that lead to the nipple and areola (milk ducts, nerves and blood vessels) remain intact, preserving breast function. No breast tissue is transected during surgery. Therefore this incision also has the least theoretical interference with future breast feeding and/or mammogram readings.
Furthermore, once an implant is inserted into the breast, there is the potential that another surgery may be required at some point during your lifetime. The inframammary incision is most commonly used for future breast surgeries such as implant exchange, breast revision or breast lift. The IMF incision is the easiest to reuse and minimizes potential breast deformity without creating any additional incisions if the implants are ever removed.
Inframammary scars are hidden when viewing the breasts from above or from the front, are concealed in bras and even triangle-top string bikinis, and are generally only visible on careful inspection up close when the breasts are lifted. Most other incisions used for breast augmentation are a "one-time option" only, with an IMF incision required in the future.
Peri-areolar incisions are made around the bottom of the "areola", the pigmented circle that surrounds the nipple. Bacteria live in this region together with milk ducts, blood vessels and nerves leading to the nipple. By definition, some of these structures must be divided (cut) during surgery when using this incision, resulting in a higher potential risk of complications (infection, numbness, breast feeding difficulties). In addition, if a raised or "hypertrophic" scar were to form, it could be visible through clothing in this area. For these reasons, the peri-areolar incision is used less commonly for breast augmentation.
Trans-areolar incisions (going through the areola and the nipple) also potentially sever breast tissue and/or ducts, blood vessels and nerves to the nipple. Nipple retraction (permanently inverted nipples) can result from scar tissue that normally forms after surgery in this area. The risk of infection from bacteria living here is slightly higher using this approach. Incisions through the areola may interfere with the ability to breast feed, and if this incision is used multiple times, a permanent indentation may occur if the implants are removed. For all these reasons, the trans-areolar incision is used rarely.
Trans-axillary breast augmentation makes an incision in the armpit, known as the axillary area. This is also a "one-time incision" (it cannot be reused for future breast implant procedures) that creates a scar in the area where most women shave, and is also a site of normal bacterial growth (hence antiperspirant and deodorant use here!). The incidence of infection can potentially be higher when using this approach, and if a complication should develop, a separate incision is often required – usually under the breast in the IMF.
Trans-umbilical breast augmentation (TUBA) is actually more of a gimmick than a routine approach for most breast augmentations. In this technique, a long, rigid tube with a camera must be tunneled superficially beneath the skin of the belly button all the way to the area of the breast. There is no direct visualization of the structures of the breast, and if there are any complications during surgery such as bleeding or the wrong space is entered, a second incision must be made in the IMF. Only a tightly rolled up saline-filled breast implant can be used (silicone implants cannot be inserted using this method). This is also a single-use incision. A long band of scar tissue beneath the skin is often visible after surgery, creating a permanent deformity.
What Really Happens During Breast Augmentation Surgery?
Please see our Preparing for Surgery section to learn about what happens in the operating room on the day of surgery.
During a breast augmentation, an incision is made in the inframammary fold of the breast and a "pocket", or space is created for the breast implant. This space is usually beneath the breast tissue but on top of the pectoralis major muscle.
Next, a temporary implant "sizer" is inserted into the breast pocket. In the sitting up position, the specific volume and dimensions that best match your aesthetic goals are ascertained by adjusting the sizer while you are asleep, precisely determining which implant volume will be used, one breast at a time. Together, your preoperative photos, discussions with your surgeon and your "Wish Pictures" are used to create the most beautiful, natural breast augmentation.
Occasionally, different implant sizes are used from one breast to the other to accommodate for differences (asymmetry) between your breasts or to adjust for other physical circumstances such as scoliosis, tubular breasts or Poland syndrome.
Individualized planning for your specific situation takes place at your initial consultation, at your preoperative appointment, and again on the day of surgery. Once the proper implant has been selected, the sizer is removed and the permanent implant is inserted.
What Are Potential Risks and Complications of Breast Augmentation?
Please see our Preparing for Surgery section to learn about risks and potential complications related to surgery, Special Considerations for Breast Surgery and Postoperative Instructions for Breast Surgery for additional information pertaining to breast augmentation.
How Will My Breast Implant Size be Determined?
The most appropriate implant size for breast augmentation is individualized to each woman on a case-by-case, personalized basis. The precise implant choice suits her height, weight and lifestyle, and fits her frame, remaining proportional to her body curvature.
Breast augmentation involves much more than just choosing an implant size in the office and expecting that you will have your desired results. It is a dynamic process that involves careful planning, multiple discussions with your surgeon, having your surgeon exercising sound surgical judgment in the operating room and an aesthetic eye for what "looks right" in your body.
The objective for each of our patients is to provide a beautiful, natural result as close as possible to your specific goals. Consequently, we give you some fun "homework" to do after your initial consultation: We ask you find images of breasts that correspond with examples of the type of result that you would love to have. Images that correspond to breast sizes, shapes and projection, details of the nipple and areola, and other features that you specifically like are called "Wish Pictures". Pictures that illustrate what you want to avoid and don't like are called "Don't Pictures".
Both types of images are equally important to elucidate what you are hoping to achieve and also avoid in actual visual examples. These pictures can be from an online "image search", our Before & After Photo Gallery, other websites, magazines or other pictures you might find while you are doing your research. Occasionally, women bring in pictures of themselves from an earlier time in their life (i.e. when breast feeding or before pregnancy) as their Wish Pictures.
At your second visit to the office, we ask you to bring your Wish Pictures (and Don't Pictures) with you so that we can further discuss your anticipated goals and properly determine the best surgical plan. Although there can never be an absolute guarantee that you will look exactly like these pictures, this process enables everyone (including you) to have a better understanding of what's in your "mind's eye" and to more completely appreciate details of the result you are seeking.
Will the Breast Implant Be Placed Under or Over the Muscle?
Breast implants can be placed either behind the breast tissue (known as the Subglandular Position) or behind the breast tissue and the pectoralis major muscle (the Submuscular Position). In the medical literature, sometimes a partial submuscular position is described (the "subpectoral" or "dual plane"). There are proponents for each technique, based on opinion, surgical training and professional experience.The Subglandular Position is recommended in most instances for breast augmentation in our practice. The reason for this is multifactorial, and is based on the belief that a breast augmentation should never interfere with muscle motion or function, and should create a natural result that remains constant in the long term and with changes in age and breast shape over time.
The subglandular breast implant moves as expected with changes in body position, without the "motion deformity" of submuscular implants (described below) and creates a more natural breast shape that is consistent over time. Subglandular implant surgery is associated with less pain when compared to submuscular implants, and long-term pectoralis muscle function is unchanged.
Breast implants placed beneath the breast tissue but above the muscle tend to maintain their natural appearance. With age, the subglandular position avoids drooping of breast tissue off the implant with age, known as the "snoopy deformity" (see below).
Why is the Subglandular Position Preferred for Breast Augmentation?
Subglandular (above the muscle) implant positioning is more natural anatomically. For women who are seeking to rejuvenate deflated or naturally small breasts, it makes the most sense to add volume to the breast where it is missing: in the breast space, rather than under a muscle!The pectoralis major ("pec") muscle is a flat muscle that is activated and engaged in nearly all activities of the upper body and the "core" (the trunk). It has a straight vector of pull upwards and outwards, and it certainly was not designed to be stretched out over a breast implant!
The "submuscular, "subpectoral" and "dual plane" procedures all involve placing the implant beneath the pectoralis muscle to some extent. Contraction of this muscle causes displacement of the implants upwards and outwards, along the vector of muscle flexion. This deformity is known as the Motion Deformity of submuscular procedures, and is avoided by placing the implant above the muscle.
For some women, chronic contraction of the pec muscle around the implant can create strain, tension or physical discomfort in the neck, upper back or shoulder area. In addition, because part of the pectoralis muscle is permanently detached from the sternum and ribs in submuscular procedures, implants in this location can sometimes negatively affect muscle strength and function. Implants placed beneath the breast tissue only do not flex or become distorted with pectoralis major motion.
With age, time and gravity (known as the "fourth dimension"), breast tissue and skin slowly lose elasticity and the breast can assume some droop. As a result, some women may be interested in a breast lift later in life. When breast implants are placed under the muscle, the breast tissue may sag and "fall off" the implant, creating what Plastic Surgeons refer to as the "Snoopy Deformity". The submuscular implant stays in a position that is too high and the breast does not look natural or aesthetically pleasing. Please see the Breast Revision section of our Before and After Photo Gallery for an example of submuscular implants and their related deformities.
For all these reasons, Subglandular Implants are usually requested in women who are athletic, well-informed and fully educated about their options for breast augmentation and advantages and disadvantages of each technique, and who wish to maintain full function of their pectoralis muscles while avoiding any deformity! As women surgeons, we only recommend to our patients what we would do to our own bodies and what makes most sense functionally, aesthetically and when using common sense.
Subglandular implants look and feel natural, they preserve the anatomy of chest wall muscles, but most importantly, there is zero animation deformity with pectoralis major muscle flexion!
Is Breast Feeding Still Possible after Breast Augmentation? What about Nipple Sensation?
So long as breast tissue and ducts are not divided during surgery, all structures that lead to the nipple including milk ducts, sensory nerves and vital blood vessels will remain intact. Preservation of these critical structures is a major reason why the inframammary incision is usually recommended for breast augmentation in our practice.
After breast augmentation surgery, your nipple sensation should gradually recover over time (allow many weeks to months for full recovery). You should maintain the ability to breast feed, assuming you would have been able to nurse before having surgery.
What Will My Scars Be Like after Breast Augmentation?
The inframammary scar used for breast augmentation is a fine, thin line approximately an inch and a half long. If a breast lift is also performed at the time of augmentation, additional incisions will also be concealed in a bra or bikini top. Please see our Scar Therapy section for more information on scars.
Can I Have Mammograms With Breast Implants?
Regardless of the location of implant placement (under the muscle or not), the fill material (silicone or saline) and the implant size, having a breast augmentation does not interfere with breast self-examination, physician breast exams, mammograms, ultrasound, MRI or any other cancer detection techniques.
Breast augmentation will not change your personal risk of breast cancer, nor will implants interfere with cancer screening. If you are over the age of 40 years, you should have a baseline preoperative mammogram before breast augmentation (or any surgery of the breast).
If you are under 40 years, routine mammography screening is not recommended as long as there is no history of breast or ovarian cancer in your immediate family. Your surgeon will take a complete history at your consultation and will make recommendations for breast imaging or other referrals, if necessary.
When you have implants in place, please notify the mammogram technician and they will perform additional images (known as "Eklund displacement views") to ensure that all breast tissue is fully visualized around the implant.
What is Implant Massage and How is it Done?
During the first month of your recovery, you will be instructed by Dr. Horton and our aesthetic surgery staff on how to do breast implant massage. Don't worry, it does not hurt! It is very important that you gently move your implant around in its pocket to avoid scar tissue from contracting around the implant (known as capsular contracture). Click on the video below to see a short example and read our blog post on Breast Implant Massage to learn more!
How Do I Know Whether Breast Augmentation is Right For Me?
At your initial breast augmentation consultation, a complete medical history will be taken. Your surgeon will spend a great deal of time with you getting to know you personally. She will explore your reasons for seeking surgery and examine your breasts. If you are an appropriate candidate for breast augmentation, your options will be described in detail.
Will I Need Additional Surgery after Breast Augmentation?
During your lifetime, you may require at least one additional procedure related to your implants. This may consist of implant removal, replacement, or adjustment of size, based on changes in your wants, needs or personal situation. However, breast implants are not like tires and do not need to be changed "every 10,000 miles"!
Your surgeon will follow up with you in the long term and ensure that you are still looking good and feeling good many years after your surgery. There is no reason to undergo any additional surgery unless you are experiencing a problem or you wish to have another procedure in the future.