LATISSE® is the only FDA-approved, by prescription only eyelash-lengthening treatment. LATISSE® Solution (bimatoprost ophthalmic solution 0.03%) is the first and only prescription treatment approved by the FDA for inadequate or insufficient eyelashes, to grow eyelashes longer, fuller and darker.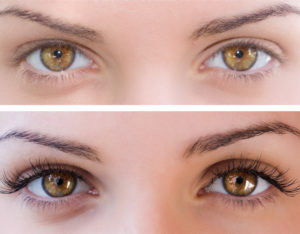 LATISSE® solution is a prescription treatment for eyelash "hypotrichosis" (inadequate or not enough eyelashes) used to grow eyelashes longer, thicker and darker.
LATISSE® is a wonderful way to enhance and bring out your eyes simply, effectively and safely. It is easy to add this treatment to your overnight beauty regimen for long-lasting results. Many of our breast cancer patients have found it is useful during and while recovering from chemotherapy, for eyelash maintenance and lash regrowth, in addition to other areas (like the eyebrows!).