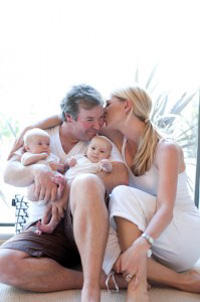 As a mother of twins, a wife and a woman, I can intimately relate to Moms seeking rejuvenation of their bodies in a "Mommy Makeover". I have experienced firsthand the changes that pregnancy can create in even a physically fit and slender body, and intimately understand both the joy of being blessed with children but at the same time longing for a pre-pregnancy form (or the fullness that came during breast feeding!).
A Mommy Makeover is a wonderful spectrum of procedures designed to rejuvenate the breasts, tummy and body of a woman. While it is best to wait until all pregnancies are completed to embark on a surgical journey, Non-Surgical Aesthetic Treatments and Medical-Grade Skin Care can start any time during the childbearing years, even during pregnancy. Little positive changes to the face, skin and body can make a significant difference in the way you look and feel, improving other areas of your life.
We encourage all Moms to shake off any guilt they might feel about wanting to do something for themselves! Mothers by their very nature are selfless, spending their days, nights and thoughts serving their children and families first. Simply wanting to feel attractive, sexy, youthful and to have a "rockin' Mom bod" is not vain or wrong!
I look forward to teaching you about the wonderful options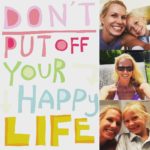 available to rejuvenate a Mom's body. The goal for each of our patients (especially Moms) is to feel confident, beautiful and sexy whether in clothing, a string bikini or in the nude with their partner.