Meet Our Staff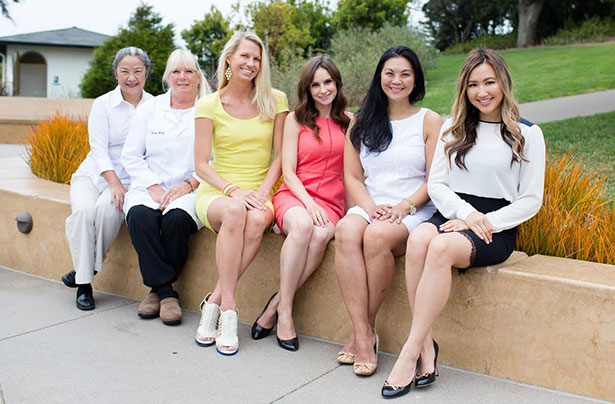 Dear Dr. Horton and Staff, You are angels and wonderful caregivers. Thank you so much for all of your care. You are an amazing group of doctors and staff. You have made my life much better, healthier and prettier!
Mary Pasache – Patient Coordinator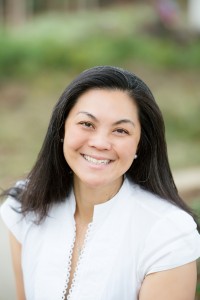 Mary Pasache is our invaluable Patient Coordinator, having been with the practice for over 23 years. Mary is extremely experienced, knowledgeable and conversant about all facets of our practice, both surgical and non-surgical.
Mary Pasache will schedule your consultation with Dr. Horton or Emily Sespaniak, NP, and will answer your initial questions, getting to know you a little over the phone. Mary can provide you with general information about the procedure(s) you are interested in, an estimate of surgical fees, and additional background information about our practice.
You will meet Mary in person after your consultation with your Plastic Surgeon. She will provide you with information regarding insurance authorization, a quote for expected fees and a packet that describes the procedure(s) in more detail. Mary schedules all our surgeries and works together with other Physicians' offices to schedule combined procedures (with Breast Surgeons for mastectomies and immediate breast reconstruction, or OB-GYNs for combined Plastic Surgery and gynecological procedures).
Mary will be your "point person" throughout your surgical planning stages and will schedule your Preoperative Visit a week or two before your surgery date. She is available by phone or email to answer your questions and will accommodate your specific scheduling needs as best as possible. Outside of our office, Mary enjoys physical fitness, is an accomplished triathlete and has an incredible shoe collection! She enjoys spending time with her son, her husband of over 16 years and their four dogs. Contact her directly at: mary@drkarenhorton.com.
"Nurse Mari" Haughey – Registered Nurse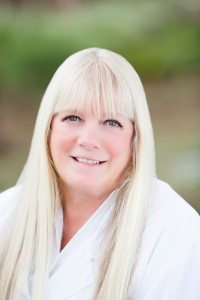 Mari Haughey, R.N., otherwise known as "Nurse Mari", is our in-office Registered Nurse who participates in preoperative teaching and preparation of our patients for surgery. She brings over 41 years of nursing experience, her compassionate and calming bedside manner, and personalized caregiving style to our practice. She's been with our practice for nearly 15 years.
Nurse Mari spends a significant amount of time with you at your Preoperative Visit, helping you to prepare for your procedure, teaching you all about Drains, providing prescriptions for your Postoperative Medications and reviewing your specific Postoperative Instructions. Mari also completes any disability or work-related medical forms when needed. A Bay Area native, Mari resides with her husband in San Francisco. In her spare time, Nurse Mari enjoys cooking and baking, has an extensive garden and quite the green thumb!
Mari – 'THANKS' aren't enough to express how grateful I am to have had you there to help guide me through this very personal journey. Truthfullyl, you helped to make the very best experience!
Sharron Wong – Insurance Preauthorization and Billing Specialist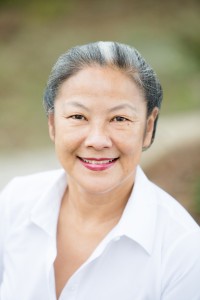 Behind the scenes managing our Back Office is Sharron Wong. Sharron is fundamental to our office and has been with the practice for 16 years. You may seldom see her, but Sharron lends a hand with each and every patient! Sharron is in charge of billing medical insurance for surgeries, insurance preauthorization, accounts payable/receivable and banking activities.
When not hard at work negotiating with insurance companies on behalf of our patients, Sharron enjoys an active lifestyle, volunteering and teaching at the Embarcadero YMCA, maintaining physical fitness, and enjoying World Champion San Francisco Giants baseball!
Jenny Do – Front Office Coordinator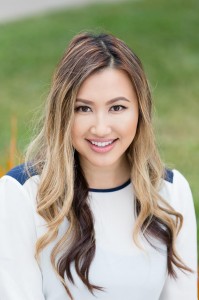 Jenny, Front Office Coordinator is the friendly voice on the phone when you call us, and is the first to greet and welcome you upon your arrival to our office. Your New Patient Intake Forms will be collected and your insurance information and benefits will be confirmed for insurance procedures. Jenny will answer general questions and connect you with Mary Pasache to schedule your consultation. She will ensure you are comfortable as you complete any additional paperwork prior to meeting Dr. Horton or Emily Sespaniak, NP.
Jenny has nearly a decade of experience in the medical, dental, health and beauty fields, and goes above and beyond to ensure your visit is handled with ease and efficiency. Jenny is a 'local' and feels fortunate to be surrounded by so much culture, diversity and amazing weather. In her spare time, she practices the art of freelance bridal hair and makeup artistry, 'dolling up' beautiful women all over the Bay Area. Jenny is an advocate for always feeling and looking your best and is passionate about helping others and making people feel good about themselves, both inside and out. Jenny is happiest when she is bringing joy to the lives of others, and knows she is helping them to achieve their personal health and beauty goals! When not in the office, she likes to jog, practice yoga, cook and has recently discovered the amazing wonders of a slow cooker!
Our entire team is eager to help put your mind at ease throughout your surgical process or non-surgical procedures, from beginning to end. After your procedure, your follow-up appointments will be made by Jenny. She will help you obtain any necessary postoperative garments, scar therapy products and coordinate return-to-work letters and other non-medical paperwork. We look forward to meeting you!
Dear Dr. Horton,

I wanted to thank you for the care you and your staff have given me during the whole process of this elective surgery. Everyone has been kind and attentive, knowledgeable and patient. You have been honest, thorough and direct with me about what to expect and when. I cannot begin to tell you how wonderful and rare that is. I wish all my doctors were as tuned in as you are and I wish they ran their practices with both the warmth and efficiency that yours is ran with. I have felt both calm and certain about my decision to do this surgery. I have known what to expect at any given point. While I know I am still at the beginning of the healing process, I am delighted by the results thus far and I know it will only improve with time as I heal. You clearly love your work, are confident in your skill and I truly value that.

I will also add that Fernando and the staff at CPMC- Davies Campus were excellent and caring. They all spoke very highly of you. I am grateful and happy with all the care provided across the board by you and your awesome staff.

Thank you so much.
*Individual Results May Vary