Breast Implant Massage – Why it's done and why it's important!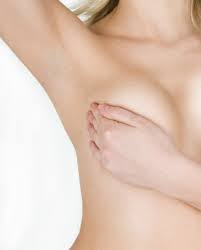 Following a breast augmentation, we teach our patients breast implant massage.  Don't worry, it doesn't hurt! (Although we realize it looks a little strange to newcomers)…
Moving the implant around inside its pocket is very important to ensure that the breast augmentation maintains a natural look, and it prevents the body from making scar tissue immediately around the implant (it prevents capsular contracture).
See the videos below to see patients doing their breast implant massage:
Doing breast implant massage allows our to patients learn what their breasts feel like, and what is normal/not normal.  We usually teach implant massage at the 1-2 week follow up visit, we check again a week or two after that, and again at 3 months and one year.
How is breast implant massage done?
We recommend gently squeezing the implant upward in its pocket using one hand (using very gentle force) and holding it for 20 seconds, ten times each day.  Displacing the implant upward and allowing gravity to make it fall back down is really the ONLY EXERCISE that needs to be done!  Simple!
Moving the implant around during the early healing period allows the body to make a "pocket" (space for the implant) that is slightly larger than the implant itself.  That way, when the body is lying flat, the implant will slightly flatten out (like a natural breast), and when upright, the implant assumes a teardrop shape (just like a natural breast!).
Initially, we recommend 5 times in the morning, and 5 times at night.  Later on, when healing is complete (after around 3 months), it can be done when a woman is in the shower, watching TV, sitting on the toilet, whatever! – i.e. during a brief activity that she does every day!
Breast implant massage has the following benefits:
It allows women to "get to know their breasts", and to detect any change or abnormality immediately, should it occur in the future
It prevents capsular contracture from forming early on (during the first year)
It allows monitoring of implant integrity and scar tissue over the years to come
It acts as a breast self-examination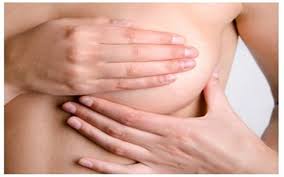 Maintenance of a natural, beautiful breast augmentation is easy!
We teach our patients what they need to know to ensure an easy, smooth recovery without complications.
And one of these things is breast implant massage!
To learn more about breast augmentation, visit this section of our website.  To learn about recovery after breast augmentation and avoidance of complications, visit the breast augmentation postoperative instructions section.
Learn more about breast implants, the types used, and other details about augmentation surgery in our educational blog posts.
To schedule a consultation with Dr. Horton, complete our online consultation request form or call 415-923-3067 today!