Meet Dr. Karen Horton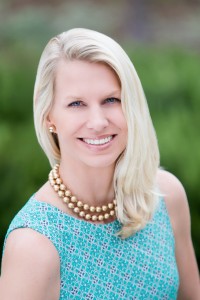 Dr. Karen Horton is Internationally Board Certified in Plastic Surgery by both the American Board of Plastic Surgery and the Royal College of Surgeons of Canada, specializing in cosmetic and reconstructive surgery for women. Based in San Francisco, Dr. Horton's private practice focuses on providing meticulous attention to detail, individualized and compassionate care, and exceptional surgical results in a warm and welcoming environment.
Dr. Horton's Practice Philosophy is to Educate, Inform and Empower her patients to make the best decisions about their bodies. Regardless of whether surgery is cosmetic or reconstructive, Dr. Horton's practice is centered on providing Beautiful, Natural and Long-Lasting Results for surgery of the Breasts, the Body and the Face.

I have never been so impressed by a doctor. I felt like it was an old friend who I trusted completely. Dr. Horton is extraordinary. Her compassion and attitude makes being a patient easy. She is one in a million and I feel so lucky to have found her.
Trained in the United States and Canada, Dr. Horton completed a Bachelor of Science with Honors (B.Sc.H.) and Master of Science (M.Sc.) degree in Kingston, Ontario before embarking on her medical career. After graduating Medical School (M.D.) at the University of Toronto, Dr. Horton trained in Plastic Surgery for five years, becoming a Fellow of the Royal College of Physicians and Surgeons of Canada (F.R.C.S.C.). She moved to the Bay Area to complete her Fellowship in Reconstructive Microsurgery in San Francisco. Dr. Horton was most recently designated a Fellow of the American College of Surgeons (F.A.C.S.).



A surgeon's daughter, Dr. Horton followed in her father's footsteps, caring especially for breast cancer patients. Dr. Horton offers women the latest techniques in Breast Reconstruction including using sophisticated Microsurgical techniques to reconstruct the breast using the body's own tissue; avoiding sacrifice of major muscles of the body. Dr. Horton additionally offers the exciting option of nipple-sparing mastectomy and immediate single-stage breast implant reconstruction.
A mother of twins herself, Dr. Horton specializes in "Mommy Makeover" procedures to rejuvenate the breasts, abdomen and body of women who have had children and who wish to regain their pre-pregnancy form. She has particular interest and experience in cosmetic breast surgery, including breast augmentation, breast lift, breast reduction and complex revision breast surgery.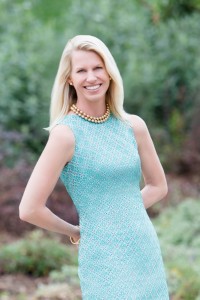 An invited guest speaker at meetings throughout the United States, Dr. Horton educates, empowers and informs others about Plastic Surgery. She has published review book chapters on breast surgery, presented clinical papers at national and international scientific meetings, and has won research awards. Featured on television shows, local newscasts and podcasts, Dr. Horton discusses the latest techniques in Plastic Surgery.
Outside of surgery, Dr. Horton pursues physical fitness and is an avid runner. She encourages all her patients to become physically active before surgery, and to strive toward their weight loss and fitness goals prior to undergoing any major surgery. She lives in Marin county with her husband and twin daughters.
Dr. Horton's strengths include her meticulous surgical technique and judgment, her innate artistic and creative ability, her genuine and compassionate nature and extensive surgical experience.
Read Dr Horton's Curriculum Vitae
"I booked a consultation with Dr. Horton and I'm so glad I did. She's very professional and listens closely to her patients. She treated me like I was the only one she was seeing the whole day; I felt very important. She understands what women want because she is a woman as well. That was a big plus for me to find a woman Plastic Surgeon whose approach was more of a natural breast look than other surgeons' results. She has extensive information on her website and is really good about answering every question you have about surgery. She goes over everything she will be doing before, during and after the procedure. She's extremely informative and the consultation put me completely at ease."
Dr. Horton is a Member of the Following Professional Societies:
American Society of Plastic Surgeons
Canadian Society of Plastic Surgeons
California Society of Plastic Surgeons
American College of Surgeons
American Society for Reconstructive Microsurgery
American Medical Association
California Medical Association
International Confederation for Plastic, Reconstructive and Aesthetic Surgery
International Society of Aesthetic Plastic Surgery
Royal College of Physicians and Surgeons of Canada