Revision Breast Surgery
What is Revision Breast Surgery?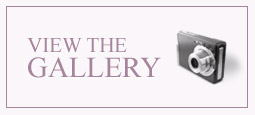 Revision breast surgery refers to a variety of procedures designed to reshape or improve the appearance of breasts that have been previously operated upon. Some breasts may have a less-than-ideal aesthetic outcome or may have symptoms such as tightness or pain. Correction can be for cosmetic purposes or post-reconstruction; all require experience, judgment and skill of the surgeon.
As women Plastic Surgeons, we intimately understand how a woman's feelings about her breasts can influence her self-image and her femininity. Our ultimate goal is to help you feel better, look better, and give you the results you are seeking! Our skill and experience in complicated breast reconstruction surgery is directly applied to all types of breast revision, whether reconstructive or cosmetic.
Cosmetic breast revision may include improvement or modification of breast implants, reshaping breasts that have previously had a lift or reduction done, or correction of unsightly breast scars. Revision of previously reconstructed breasts can involve a variety of techniques as determined by your personal goals and the specifics of previous breast reconstruction attempts. Correction of previous breast surgery can also basically make previously operated-on breasts look and feel more beautiful!
Improvement of the appearance of the breasts has psychological benefits for a woman in addition to improvement in quality of life! While there are no absolute guarantees regarding the final outcome of breast revision, our goal is to create the most aesthetic outcome with the best possible symmetry and a natural result that is proportional to the rest of the body.
Who is a Good Candidate for Breast Revision?
If you have recently undergone breast surgery and are looking for a correction, a period of up to six months should pass before having a major revision, as swelling and changes in shape can take this long to resolve and for all scars to become mature. However, you may come in for a consultation at any time to learn about your options and to plan for the future.
"Dear Dr. Horton,

I LOVE my reconstructed boobs!! You ought to have BILLBOARDS in breast care centers worldwide! Thx so much. PS – Thank you for putting up with me! I am fully cognizant your work is extraordinarily skillful, courageous (the radiated breast etc) + artistic, and I am so grateful to you.

Thank you so much."
What Are The Different Types of Breast Revision?
Removal or Replacement of Breast Implants
Some women with saline breast implants may wish to have them replaced with silicone gel implants to make their breasts look and feel most natural. While there is no rule that implants should changed at a certain time (breast implants are not like car tires that need replacement every 10,000 miles!), they are a medical device, and as such may not last forever.
Your surgeon will help you determine whether implant replacement is appropriate, and will go over with you in detail the various options for implant types, shapes and sizes that are most proportional and best suited to your body.
Adjustment of the breast implant "pocket" may be done to create better symmetry or to improve the appearance and position of previously augmented breasts to one that is more natural and aesthetic.
Other women may wish to have their implants removed for individual reasons (personal preference, weight gain or increased age). Removal of breast implants is a straightforward procedure, but the shape of the breast may be somewhat flat or deflated after "explantation". A breast lift may therefore be recommended after implant removal to reshape the breast tissue and to create the most aesthetically pleasing breast shape.
Capsulectomy to Correct Contracted Breast Implants
Contracture of scar tissue around a breast implant is known as capsular contracture, which can occur in response to infection or hematoma. Capsular contracture can result in a hard feel to the breast, a change in shape or deformity or pain if contracture is extreme. Surgical removal of scar tissue around an implant is known as "capsulectomy" and is often done as part of breast implant revision.
Replacement of the Pectoralis Muscles to the Chest Wall to Correct "Motion Deformity" in Sub-Muscular Implants
The video below shows severe deformity of the breast skin and the chest wall resulting from implants being placed under the muscle after mastectomy and breast reconstruction performed elsewhere.  Unfortunately, most surgeons put implants under the muscle, which creates chronic tension of the muscle, obvious deformity, sometimes pain and forces women to stop doing activities which accentuate this muscle contraction—like exercising or using their arms.

It is possible to replace the pectoralis major muscles back to their native location on the chest wall (anatomically, where they belong!) and to place new implants ON TOP of the muscle.  This will eliminate the motion deformity and usually rids the patient of her discomfort related to the muscle contracting tightly over the implant.  This is called "capsulectomy" (for lack of a better term to describe reconstruction of the chest wall anatomy) since it also removes constricting scar tissue and creates a new pocket for the implant.

"Intraoperative view of a breast revision surgery. This patient experienced pain and deformity from her submuscular implants. The pectoralis major muscle has been returned to the chest wall on the right, and a new implant has been placed in the subglandular position".
what happens when pectoralis muscles are returned to the chest wall to learn more.  A great percentage of my practice involves breast revision; sometimes I feel like I'm hosting my own reality show—"Botched, San Francisco"—since I see so many unsatisfactory surgery results after both cosmetic surgery and breast reconstruction.  And there is always hope:  we can usually make things much better!
Most breast revisions I perform involve replacing muscles to the chest wall and placing new implants on top of the muscle.  Results look and feel more natural, the motion deformity is gone, usually all symptoms of pain and tightness vanish, and women are able to resume all upper body activities without any restrictions at 4-6 weeks after surgery.
While the only potential trade-off USED to be a slight increase in rippling of the implant, with our newest higher-fill and more cohesive silicone gel implants, this is rarely—if ever—a problem now!  Learn more about these newest implants in my blog post about the newest, safest, softest and least-likely-to-ripple 7th generation silicone implants.
Conversion of Submuscular Implants to a More Natural Location on Top of the Muscle
Dr. Horton instructing her breast revision patient to show her breast implant massage and how soft the implants feel. Note the revision of nipple and areolas including recent tattoo that creates symmetry to the reconstruction without the need for additional scar revisions.
Breast implants placed for either cosmetic or reconstructive purposes can be converted from submuscular placement to a position on top of the muscle to improve the breasts' appearance of the breasts and potentially alleviate symptoms related to submuscular placement.
There are many advantages of the subglandular breast implant placement compared to the submuscular location. Conversion of implants to a subglandular position (on top of the pectoralis major muscle) often creates a more natural look and feel to the breasts. Likewise, completely submuscular tissue expanders or permanent implants placed for reconstruction after cancer can be converted to a location on top of the muscle to achieve a more natural look and feel of the reconstruction.
Breast Lift after Previous Augmentation, Lift or Reduction
Natural droop of the breasts can occur after having children, after major weight loss or with increased age, resulting in a saggy appearance and the nipple and areola lying lower on the breast. A breast lift will raise the nipple to a more aesthetic position and reshape the breast tissue. Likewise, even women who have had prior breast surgery (augmentation, reduction or lift) may develop droop to their breasts over time that will be improved by mastopexy.
Correction of Breast Scars
Scar quality is for the most part genetically determined. Enlarged, stretched or unsightly scars resulting from prior breast surgery may be improved by revision. Revision of unsightly scars can be performed as part of breast revision or may be the primary goal of surgery, with scar therapy recommended after revision. Please see our section on Scar Therapy for more information about ways to help make your scars the very best that they can be!
Conversion of Implant-Based Reconstructions to Flap Reconstructions
Some breast cancer survivors with unsatisfactory implant reconstructions or with implant-related complications may wish to have conversion of their breast reconstruction to a flap. Microsurgical free flap breast reconstructions have a number of advantages, described in detail in our section on Flap Reconstruction.
Revision of Previous Flap Reconstructions
Revision of prior reconstructive flap surgery can involve minor touch-ups to make the reconstruction appear more natural, more symmetric, or to improve the appearance of the flap "donor site". Flap reshaping or recontouring can involve tissue rearrangement, liposuction or scar revisions. Sometimes, augmentation of a flap is done to achieve more projection to the breast reconstruction. See our Breast Reconstruction section to learn more!
Contouring of the Breasts After Breast Surgery
Breast revision can additionally entail lifting previously operated on but droopy breasts, a redo of a previous breast reduction, and improvement of unsightly breast scars from previous surgeries.
Additional contouring of the breast and surrounding areas may be recommended using liposuction to debulk areas of fatty excess in the axillary and back "bra roll" regions. The use of liposuction in breast surgery helps to minimize scar length and provides the most aesthetic contour to the breast.
"Dear Dr. Horton,

I am thrilled with my results. You are the only doctor who listened to me in over 25 years regarding my breast surgery.
When I first saw them yesterday – I was a bit in shock. I didn't expect to see smaller, normal looking breasts. Given all they have been through, you are truly a miracle worker to make the result look so good.

I can't wait to put on a dress……..or some clothes I've dreaded wearing for years. I can't wait to feel like me again. It's been way too long.

Again – I'm so thankful to you for listening to me and giving me the results that I've always wanted!"
What Really Happens During Breast Revision Surgery?
Please see our Preparing for Surgery section to learn about what happens in the operating room on the day of surgery.
Breast revision surgery takes anywhere from less than an hour to many hours to complete, based on your specific situation. You may be advised to stay overnight if your procedure is lengthy for overnight nursing care. If drains are used, they will be removed within 3 to 10 days.
Where Can I See Before and After Photographs of Breast Revision Procedures?
Please visit our photo gallery to see before and after breast revision results!
What Are Potential Risks and Complications of Breast Revision?
Please see our Preparing for Surgery section to learn about risks and potential complications related to surgery, Special Considerations for Breast Implant Surgery and Postoperative Instructions for Breast Surgery for additional information.
How Do I Know Whether Revision Breast Surgery is Right For Me?
At your initial consultation, we will get to know you personally and will take a complete medical and surgical history. Your surgeon will give you a realistic idea of what breast revision can and cannot achieve and will go over all options with you in detail so that you can make the most informed decision. We will explore your reasons for seeking revision of your breasts, we will examine in detail the aspects you would like to correct or improve, and if you are an appropriate candidate for surgery, your options will be described in detail.
*Individual Results May Vary