Medical Grade Skin Care
"Medical-grade" skin care refers to professional skin care products and brands that contain the highest possible concentration of active ingredients. In contrast to products easily purchased in drugstores or department stores, medical-grade products are only available through your physician's office and are generally not available elsewhere. We believe in science and safety first, and therefore we only offer products and services that are FDA-approved, scientifically based and clinically proven to actually work.
With formal backgrounds in science, technology, molecular biology, DNA/RNA and stem cell research, we recommend those procedures and products that are backed by medical science, clinically studied and safe.
Each of us is different, as each of our skin types is different. No one product is suitable for everyone. At your skin care consultation, you will have an in-depth, personalized visit with our skin care expert, a full history and physical examination and receive individualized recommendations based on your unique features and your personal goals.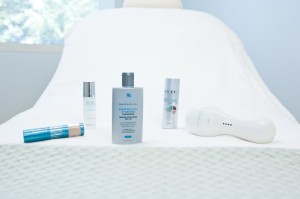 We only feel comfortable offering products and services that we have personally tried and tested ourselves. While each product is not necessarily right for everyone, you have the confidence of knowing that our team is familiar with each and every product we offer.
We offer only medical-grade skin care products and treatments that we feel are of the utmost quality and ingredients, designed for noticeable results.
Preparing, protecting and maintaining beautiful skin is vital to men and women of all ages. Our skin care lines will help to rejuvenate your face, neck and chest, help to correct visible signs of aging and years of sun damage. Our medical-grade skin care products and treatments complement surgical and non-surgical procedures to address multiple layers of aging and skin health. We believe that healthy skin is beautiful skin. Please call our office for a consultation with Emily Sespaniak our Board-Certified Nurse Practitioner for your 30-minute, in-depth, personalized Skin Care Consultation and to learn how your skin can look its best!

LATISSE® Eyelash Lengthening Treatment
LATISSE® is the only FDA-approved, by prescription only eyelash-lengthening treatment. LATISSE® Solution (bimatoprost ophthalmic solution 0.03%) is the first and only prescription treatment approved by the FDA for inadequate or insufficient eyelashes, to grow eyelashes longer, fuller and darker.
LATISSE® solution is a prescription treatment for eyelash "hypotrichosis" (inadequate or not enough eyelashes) used to grow eyelashes longer, thicker and darker.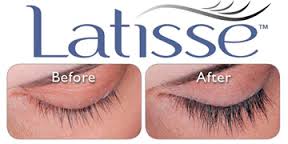 LATISSE® is a wonderful way to enhance and bring out your eyes simply, effectively and safely. It is easy to add this treatment to your overnight beauty regimen for long-lasting results. Many of our breast cancer patients have found it is useful during and while recovering from chemotherapy, for eyelash maintenance and lash regrowth, in addition to other areas (like the eyebrows!).
To learn more about the LATISSE® experience, read our RN, Nurse Mari's, blog post about her use of LATISSE® and her great results!
*Individual Results May Vary