What Is Baby BOTOX®?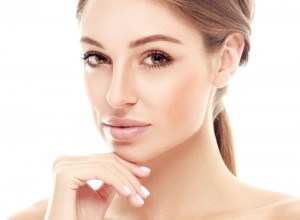 As a non-surgical, minimally invasive treatment for reducing the appearance of facial lines and wrinkles, BOTOX® Cosmetic remains one of the most highly requested aesthetic enhancement options among men and women each year. Known as a neuromodulator, BOTOX® Cosmetic works to temporarily relax targeted muscles that have contracted to cause these lines and wrinkles over time. Depending on the severity of these concerns, however, not everyone needs a full dose of the BOTOX® Cosmetic solution to achieve their desired outcome. In fact, many individuals may require reduced amounts of BOTOX® Cosmetic injected to diminish the appearance of lines and wrinkles with natural-looking results. At Horton SPA, this technique is referred to as "Baby BOTOX®".
By injecting very small amounts of the BOTOX® Cosmetic product, our Nurse Practitioner, Emily Sespaniak, NP-C, is able to discreetly soften targeted lines and wrinkles as opposed to "freeze" the face (a look most patients wish to avoid). In addition to being an excellent option for individuals who have only minor signs of aging, "Baby BOTOX®" treatments are also indicated for younger patients who would like to get a jump start on preventative BOTOX® injections.
Ultimately, the goal of every BOTOX® Cosmetic treatment is to achieve a rejuvenated, natural look that doesn't appear as if any "cosmetic work" has been done. "Baby BOTOX®" can help accomplish this goal for a large number of patients. Although muscle activity in the targeted area will be diminished, you should be able to make any and all facial expressions you wish.
If you are interested in "Baby BOTOX®" and would like to schedule a consultation with Emily, NP, please don't hesitate to contact us today.