Lip Filler: Everything You Need to Know!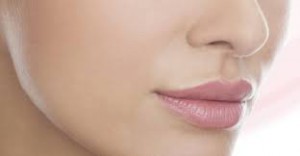 In a previous blog post, I discussed natural-looking lip augmentation and dispelled the "duck lip" myth. In this follow-up post, I'll break down the most common questions I receive about this procedure.
First, some before & after photos of lip filler:
                             BEFORE:                                                                    AFTER:
                             BEFORE:                                                                 AFTER:
1 syringe Restylane Silk used. 'After' photos taken 2 weeks post-procedure.
Check out our photo gallery to view more before & after photos.
Lip Filler FAQs:
What are the best fillers for the lips?
There are several dermal fillers on the market that can be used to plump the lips. The ones I prefer and use the most are Juvederm Ultra and the newest one on the market, Restylane Silk.  These fillers are very soft and silky, and produce beautiful, natural-looking results.
How long will the effect last?
On average, fillers injected in the lips will last about 6 months. The product begins to last a bit longer when you do them regularly. I have several patients that only have to come in once a year.
How painful is it?
I take every precaution to ensure patient comfort with every procedure. A topical numbing agent is applied prior to injection. There is also a numbing ingredient (lidocaine) in the product itself, so as the product is injected, the lidocaine also goes in.  Even patients with a generally low pain tolerance tend to do very well with this procedure.
What are the risks?
There is always a risk of bruising and/or swelling with any injectable. Due to the vascular nature of the lips, a bit of swelling can be expected for up to one full week following injection. You can minimize your risk of bruising by avoiding ibuprofen and aspirin for 72 hours prior to injection. I also have patients apply a cold pack before and after injection to minimize any swelling or bruising.
Is there any downtime?
No! The beauty of non-surgical cosmetic procedures is that you don't need to take time away from your usual routine. It is recommended that you not exercise for the rest of the day following injection, but most people return to exercising the following morning.
For more information or to schedule your complimentary lip filler consultation at our San Francisco office, call (415) 923-3067.
Emily Sespaniak, NP-C