Clear + Brilliant™ Laser Skin Rejuvenation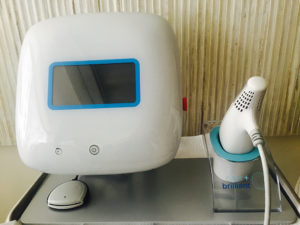 Suitable for a wide variety of skin types, the Clear + Brilliant™ laser is designed to not only reduce the appearance of early signs of aging but to help protect the skin against future damage as well. Patients who seek smoother, more even-toned skin can minimize wrinkles, sun damage, and other conditions with this treatment. Clear + Brilliant™ laser skin rejuvenation tends to be especially beneficial for patients in their 20s and 30s who are beginning to notice signs of aging. This unique device helps the body replenish healthy cells, leading to more youthful-looking, rejuvenated skin.
In a one-on-one consultation, Emily Sespaniak—our experienced Nurse Practitioner—can help determine if Clear + Brilliant™ can best address your concerns. If you are not a good candidate for the procedure, she can recommend one of our other laser skin resurfacing or skin revitalizing treatments that may be more appropriate.
Benefits of Skin Rejuvenation with the Clear + Brilliant™ Laser
While most fractional and CO2 laser skin rejuvenation treatments are designed to address deep skin tissues, the Clear + Brilliant™ laser focuses treatment on the surface layers, making it ideal for individuals who seek preventative care and/or wish to maintain a healthy skin glow. Compared to other lasers, this gentle approach to skin rejuvenation also tends to offer faster recovery times for most patients. The Clear + Brilliant™ laser helps stimulate the reproduction of healthy skin cells, ultimately improving skin texture and tone, and reducing the appearance of skin discoloration and/or melasma. Although the Clear + Brilliant™ laser is most frequently used on the face, it can also be used on the hands, neck, chest, and several other areas of the body.
The Clear + Brilliant™ Treatment Process
Treatment with Clear + Brilliant™ typically takes about 20–30 minutes but can vary depending on the area of concern. During the session, laser energy is directed at the target areas, gently eliminating damaged skin cells along the surface. This process helps reveal healthier skin while also stimulating collagen production, leading to further rejuvenation. After treatment, results can often be seen almost immediately. Any redness or swelling that may occur should dissipate relatively quickly. Most patients require little to no downtime and notice brighter, smoother skin that continues to improve over time.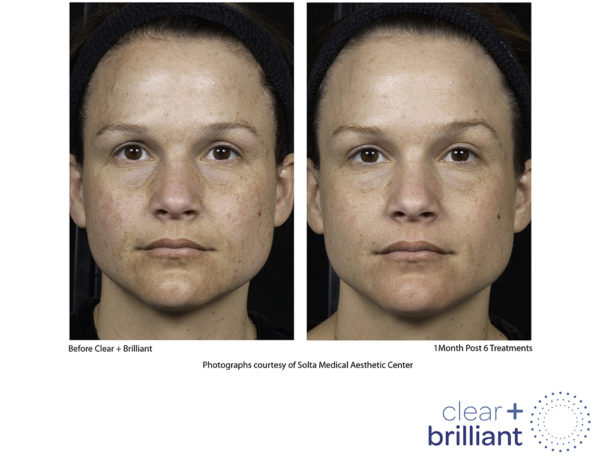 How Long Do Clear + Brilliant™ Results Last?
Healthier skin with improved tone and texture is typically seen shortly after treatment, and results should continue to improve as the body restores collagen and other tissues in the targeted areas. For ideal outcomes, most patients require approximately four to six sessions of the Clear + Brilliant™ laser. In your consultation, our Nurse Practitioner, Emily, can create a customized treatment plan to determine the best approach for achieving the desired results. After the final round of laser skin rejuvenation, the need for retreatment varies depending on age and skin condition, but patients can often prolong results by protecting the skin with sunscreen and other high-quality skin care.
Learn More About Clear + Brilliant™
To find out if Clear + Brilliant™ laser rejuvenation is right for you, or to schedule a consultation with Emily Sespaniak, NP, please contact us today.