Laser Hair Removal for Men, Huh?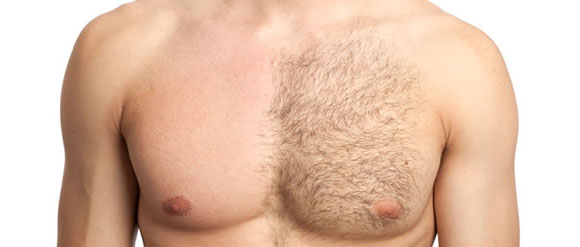 Is laser hair removal really for MEN as well?  YES!
Most males think of laser hair removal as a treatment for women and not for men.  However, IPL laser hair removal treatment can be a great option for men who are self-consciousness about excessive hair growth on certain areas of the face and/or body. For many male patients, laser hair removal is a good way to achieve hair reduction in the beard area, back, abdomen, chest, and even the pubic region.
Additionally, laser hair removal in men can also significantly reduce some side effects – such as irritation and folliculitis (tiny acne-related bumps around the hair follicles) – that are caused by shaving and waxing excessively.
IPL laser treatments are generally very time-efficient and painless, ranging from 15-30 minutes, depending on the area being treated. We recommend about four to six treatments spaced approximately six to eight weeks apart, and there should be no waxing or tweezing hairs between IPL laser hair removal treatments. This gap between procedures allows for the hair follicles' growth cycle to start again before the next treatment. After laser hair removal treatment, men can expect mild redness and possibly mild swelling generally lasting no more than eight to twelve hours.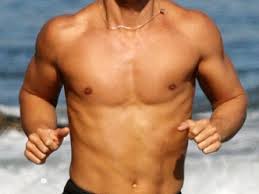 Learn more about IPL in our educational blog posts!
Contact Our Office
For more information about laser hair removal for men, other cosmetic procedures specially designed for men, and if you wish to schedule a consultation at our office, please feel free to contact us today.