Benefits of JUVÉDERM® Ultra and Restylane® Silk for Lip Augmentation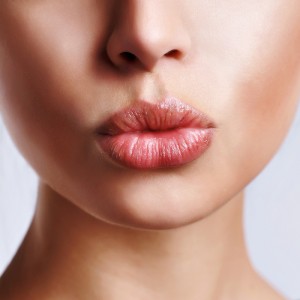 In a prior blog post highlighting everything you need to know about non-surgical lip augmentation, our Board-Certified Nurse Practitioner, Emily Sespaniak, provided answers to several frequently asked questions, one of which was "What are the best fillers for the lips?". Though there are numerous filler options to enhance the volume of the lips, she noted that her injectable fillers of choice for lip augmentation are typically JUVÉDERM® Ultra and Restylane® Silk. What makes these the best products for lip augmentation? Read more to find out.
Both composed of hyaluronic acid (HA) – a substance found naturally in our skin's connective tissue – JUVÉDERM® Ultra and Restylane® Silk are extremely soft, smooth fillers that can provide exceptionally natural-looking results when administered carefully by a skilled injector. The two fillers also contain lidocaine, which is a numbing agent that can help to significantly diminish (or even eliminate) any discomfort that may be experienced as the product is delivered. For the majority of patients, the volumizing effects of JUVÉDERM® Ultra and Restylane® Silk last approximately six months. Receiving regular treatments has shown to help increase the longevity of results in many instances. In fact, several of Emily's patients only have to schedule touch-up visits once a year!
One final benefit of using JUVÉDERM® Ultra or Restylane® Silk for lip augmentation is that treatment may be reversible if you are not totally satisfied with your results. That said, when filler lip augmentation is administered by an experienced and qualified medical professional, achieving unsatisfactory outcomes is rarely an issue. Want proof? Take a look at our photo gallery here.
For more information about lip augmentation with dermal fillers, we encourage you to visit Emily's blog. Or, if you would like to schedule a complimentary consultation, please feel free to contact us today.