Use your Brilliant Distinctions Points for Latisse!
Did you know that you can earn and use your Brilliant Distinctions points for Latisse? Every time you purchase an Allergan product (Botox, Juvederm, Voluma, Latisse) you can earn points that turn into instant savings on your next treatment of any Allergan product! These points can add up fast, especially if you do two or more treatments on the same day.  The great thing about using Brilliant Distinctions is that you don't have to mail anything in and wait months for a  rebater… you save money instantly- $20, $40, $60 or more- as you check out at the front desk.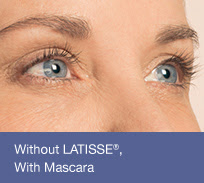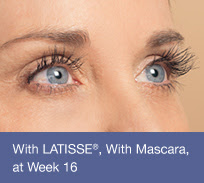 Latisse is a safe, FDA-approved prescription product that grows your own natural eyelashes in as little as 8 weeks. Everyone in our office is using it and our patients love their long, fabulous lashes! Be sure to apply it every night as directed to get the best and fastest results.
If you have not yet signed up for Brilliant Distinctions, you can do so here: https://www.brilliantdistinctionsprogram.com/users/BDDefault.aspx
Be sure to write down your account number so we can easily enter your the points for the Allergan products you use at Horton SPA!
When I discuss Latisse with my patients, some people express reluctance to try it because they are under the misconception that it can change your eye color. NOT TRUE! I have been prescribing Latisse to my patients  for over 5 years and I have never had anyone complain of or stop using the product because of changes in eye color. Give it a try for yourself! If you start today, by the end of summer your eyelashes will be entering the room before you do- it really works!!