Ask Us: Which are the best eye creams?
As an Aesthetic Nurse Practitioner, many of my patients ask me about whether eye creams are "worth it". Many people are (rightly) skeptical of the claims they see for eye treatments in magazines, at Sephora, Nordstrom and the like, touting to improve your appearance if you simply shell out a hundred dollars (or more) and use this super fancy new eye cream. Does it really remove wrinkles, get rid of undereye "bags", prevent lines from forming, and diminish undereye dark circles??  The answer is a frustrating "maybe", depending on your budget, expectations, how severe the problem is before you start treatment, your diligence in using the product, and what product you use.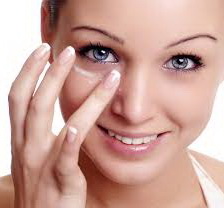 Here are a few things you should know about eye creams and treatments…
Medical-grade creams are going to work best because they have the highest quality and concentration of ingredients. Medical-grade products are tested for safety and effectiveness. They are only available at doctor's offices, not on Amazon or Ebay. Products purchased at drugstores, even if it is the priciest brand at the drugstore, have the cheapest ingredients. The active ingredients that are in medical-grade products simply are not available in generic or drugstore brands. Many cosmetic products contain the active ingredient 'retinol'. Retinol is the best anti-aging ingredient out there, undisputed truth. The concentration and quality of retinol in Neutrogena (and other drugstore brands) is not the same as it is in medical-grade products. You don't have to spend hundreds of dollars for an eye cream, but you get what you pay for!
You need to use an eye treatment daily if you expect to see results, but it's not going to work overnight. Within a week of using a product you should be able to tell if you like a product but not if it works. After a few uses, you will be able to know:
Does it have an offensive or overpowering fragrance?
Does it sting or irritate your eyes or eyelids?
Is it causing you to have an acne breakout or causing a rash?
If the answers to the 3 questions above are NO, continue using the product. Give it at least a month to determine whether you think you'd want to purchase it again, and give it three months to determine if you think it actually does what it claims to do. Look for improvement from where you started, not a total resolution of wrinkles, lines, puffiness, dark circles and any other cosmetic concerns around the eye. My advice: take a "selfie" photo of yourself with adequate daytime lighting without makeup on so you can remember what you looked like before you started the treatment.
Some products work best during the day, some products work best at night. Know when you are supposed to apply your eye treatment. Products that contain retinol (the best "anti-wrinkle" ingredient) should ONLY be applied at night. Lighter-weight products are better during the day so they don't look greasy on your eyelids and cause your makeup to come off. Thicker products are better for nighttime.
We recommend:
Do you want to apply your eye treatment during the day only?
Skinceuticals AOX Eye Gel is a breakthrough serum-in-a-gel that contains a synergistic antioxidant combination to help protect the delicate eye area from oxidative stress, while targeted actives revive under-eye skin and reduce the appearance of puffiness. I like it for the daytime because of its light gel texture and for its antioxidant protection.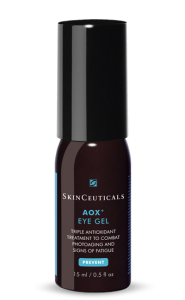 Do you want to apply your eye treatment at night only?
Replenix® All-trans-Retinol Eye Repair Cream is an innovative eye treatment clinically proven to:
• Increase moisture
• Reduce the appearance of fine lines & wrinkles, dark circles and puffiness
• Increase firmness & elasticity
• Improve tone & texture
• Calm & soothe the skin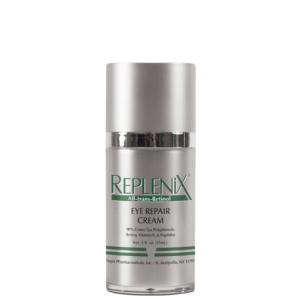 Do you want to use your eye treatment both day and night? (or at least have the option to, but only want to use one product for both AM/PM?)
LUMIÈRE Bio-restorative Eye Cream with PSP® helps smooth the appearance of fine lines and wrinkles. Other key ingredients include caffeine, hyaluronic acid and bisabolol. This powerful combination of energizers, nourishers and moisturizers helps provide your eyes with a younger, fresher outlook! Its smooth, creamy texture is lightweight enough for daytime, yet moisturizing and soothing for bedtime.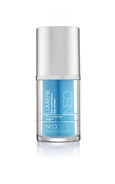 Do you want to use an eye treatment both day and night, and are you willing to use 2 different products for this?
If you're willing to use two different products (one for daytime, another for nighttime), you get a gold star in my book! I recommend Skinceuticals AOX Eye Gel for daytime use and Replenix Eye Repair Cream for evening.
All of these products (and more!) are available at Horton SPA. Hope to see you in the office soon!
To learn more and to schedule a complimentary consultation with our practitioners, call 415-923-3067 or complete our online consultation request form today!