Courtney McSpadden – Aesthetic Nurse Practitioner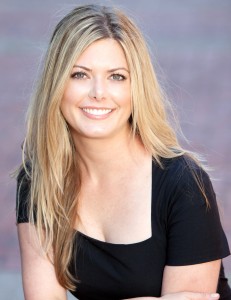 Courtney McSpadden, FNP, MSN, RN is a wonderful non-surgical aesthetic complement to Dr. Horton's surgical practice! Courtney's addition to our office brings her skills and expertise in non-surgical cosmetic treatments, including medical-grade skin care, Botox® Cosmetic and Dysport®, Juvederm® and Restylane® injectable dermal fillers, IPL photofacials, chemical peels, laser vein treatments, treatment of "hyperhidrosis" (excessive sweating), Latisse eyelash-lengthening treatment and more.
Courtney is a highly-skilled cosmetic injector with a warm and caring bedside manner and an eye for beauty and natural results. Her passion for her field shines through in her work. She can easily say she has her dream job! Courtney loves how working in this field truly brings together the art and science of aesthetic medicine. She believes there is nothing more satisfying than to have her patients walk out the door with a smile and feeling more confident about their appearance – without looking artificial or "overdone". Your consultation with Courtney will include a comprehensive 45 minute skin care evaluation, a complete medical history and physical examination of your skin, face, neck, chest and/or other areas as appropriate, and creation of an individualized treatment plan for you that may include medical-grade skin care, neuromodulators, dermal fillers, medical-grade facial peels and/or cosmetic laser treatment(s). Courtney will work closely together with you to formulate a plan that will specifically address your concerns and best achieve your goals in the simplest, most beneficial and economical way, in a boutique setting of Dr. Horton's plastic surgery office. All products and procedures offered in the office are FDA-approved, clinically studied, based strictly on science, and personally approved by Dr. Horton for administration to our patients.

Courtney has been practicing as a Nurse Practitioner since 2007. Known fondly as "Nurse Coco", Courtney formerly worked for five years in gynecology and obstetrics, providing information and education to thousands of OB-GYN patients in the Bay Area. She has also worked as a Health Educator, teaching expectant parents how to care for their newborn baby. More recently, Courtney worked as Lead Clinician and Nursing Manager at a local Med-Spa in San Francisco before coming to work with Dr. Karen Horton in her exclusive Pacific Heights plastic surgery office.
Courtney specializes in achieving natural results in every patient she treats using non-surgical techniques as a compliment to, or an alternative to, surgery. Courtney is highly trained and skilled in delivering beautiful and NATURAL RESULTS. She creates a refreshed and rested look without the "frozen face" appearance or telltale signs of "having work done" that are so common in the media. Many of her patients seek her out specifically for her particular expertise in her field and her caring, individualized treatment approach.
Courtney reviews with all of her patients the best ways to enhance their natural beauty with a comprehensive treatment plan tailored to each individual patient that works with their lifestyle and budget. Her treatment plans focus on aging prevention, skin health, and natural-looking beauty. Aging occurs in multiple layers of the facial anatomy, including skin changes, collagen loss, change in fat distribution patterns, and changes in skeletal structure. By targeting each of the ways our facial anatomy changes with the natural aging process, we can provide a natural-looking, non-surgical facial rejuvenation that will keep people guessing how you look so good!
Topical treatments with our medical-grade skin care products are an essential part of your at-home regimen to address skin hydration, prevention and protection from UV damage and free radicals. Chemical peels help to gently remove the dull, dry outermost layers of your skin, providing a fresh youthful glow on your face, neck, chest and hands. IPL treatments effectively lighten and remove unsightly brown spots on the face, neck, chest, hands and arms, and remove visible blood vessels for an overall more even tone. Neuromodulators such as Botox® and Dysport® relax muscles temporarily to soften frown lines and crow's feet around the eyes caused by frequent contraction of specific muscle groups, causing us to have lines and wrinkles in the skin. Dermal fillers, including Juvederm® and Restylane® smooth out fine and deep lines and provide volume in the cheeks and midface that have diminished over time. "Needle-phobics" and cosmetic procedure veterans alike seek out Courtney for her gentle touch, calming and caring bedside manner, and impressive treatment outcomes.
Born and raised in the Bay Area, Courtney graduated from UCLA with a Bachelor's Degree in Spanish and Linguistics before becoming a nurse. Courtney also studied abroad in Sevilla, Spain, where she honed her Spanish language skills, became bilingual and developed her love of traveling. She attended Samuel Merritt University in Oakland to become a Registered Nurse, and earned her Master of Science in Nursing degree as a Family Nurse Practitioner, graduating at the top of her class.
Courtney is passionate about women's health, medical aesthetics, empowering women to make educated decisions about their bodies and their health, and above all, patient education. Outside of work, Courtney enjoys wine tasting, cooking, gardening, and traveling. Courtney lives in San Francisco with her husband.
To schedule an appointment with Courtney, contact us via our online consultation request form.
Courtney's Professional Memberships include:
American Academy of Nurse Practitioners
California Association of Nurse Practitioners
Sigma Theta Tau, International Honor Society of Nursing
American Society of Plastic Surgical Nurses


Patient Testimonials
Courtney is absolutely amazing on so many levels! She is an extremely sweet person, conscientious, honest, and very talented. She does extraordinary work with fillers and I couldn't be more pleased with the results. Before meeting Courtney, I was quite hesitant to get lip injections but she instantly put me at ease about the entire process. She thoroughly explained the procedure and answered all of my questions. To date, I have received three syringes of Juvederm from Courtney in my lips and the results look incredibly natural and beautiful. I have received countless compliments on my lips and have even convinced several people to get their own lip injections as a result! To give you a better idea, my plastic surgeon and dermatologist were completely unaware that I had had three syringes done and were immensely impressed with the results. I will definitely continue to get Juvederm injections from Courtney and I highly recommend her to all of my family and friends!
Courtney McSpadden has to be the best NP out there… I have been able to contact her with any sort of question, and she responds almost instantaneously. She is extremely professional and down to earth.
I am so confident in Courtney's abilities… I look forward to continuing our relationship. She is learned, capable and makes you feel so comfortable.
Courtney McSpadden has my highest recommendation and you could not ask for a better nurse practitioner who is an all around caring and gifted individual. Since my friends and family have heard my praises about Courtney's work, I wanted to share how much I appreciate her talent. I am grateful to have had the opportunity to work with her this past year. She is knowledgeable on the latest scientific advancements in cosmetic procedures, highly skilled in her practice, and is an attentive, dedicated professional who makes her patients feel very comfortable. She has impressed me with her awareness of dermatological laser technology. In addition, she has done fantastic work for me with Juvederm. I have received many compliments and hear how natural and enhanced my look is after my treatment (after sharing with others that I had the syringe). I was very informed as to the reasoning behind each step of my procedures so that I felt extremely comfortable and I also received excellent follow-up care to see how I was healing every time. If you are considering any of the procedures Courtney's practice offers, please take the opportunity to make an appointment with Courtney and experience how terrific she is firsthand. Courtney and Dr. Horton make a fantastic team who are truly leading professionals in their fields.