Patient Testimonials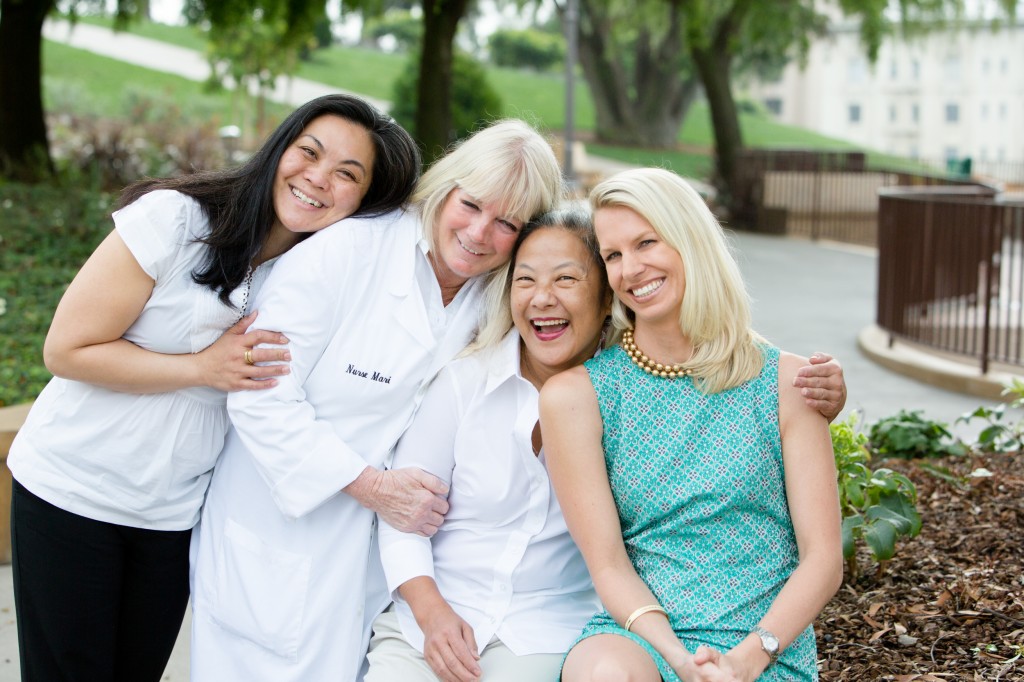 Dear Dr. Horton, I LOVE my reconstructed boobs!! You ought to have BILLBOARDS in breast care centers worldwide! Thanks so much!
PS – Thank you for putting up w/ me! I am fully cognizant your work is extraordinarily skillful, courageous, (the radiated breast, etc.) and artistic, and I am so grateful to you. Thank you so much.
Thanks for your caring practice and great team. I love the results of my surgery! You're a very talented and dedicated doctor. Wishing you all the success.
Dr. Horton, Thank you so much for taking care of my burn. I can tell you are a physician with integrity, wisdom and compassion.
Hi Karen, I think of you everyday and of how you changed my life. I wish I could say thank you enough times so it would convey what I feel. I hope you are very well and as always, very much love to you! PS I even went skydiving a couple of months ago. I never could have done it without you!
Dear Dr. Horton,
I can't thank you enough for all you have done for me. You are a fantastic surgeon, but more importantly you are a wonderful person inside and out. In your presence I always feel safe and secure. With all the bad news that comes along with a breast cancer diagnosis, I feel you were the light at the end of a dark tunnel. I feel like you pieced me back to my old self. In time, I'm sure I will see all of this as a distant memory. I will always have a special place in my mind and heart for all the TLC you have given me!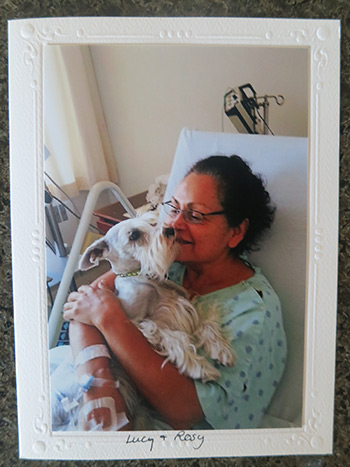 Dr. Horton has truly changed my life. After having three children and losing my figure to pregnancies and years of breastfeeding, I finally feel sexy, young and like the vital woman I am on the inside. Having my Mommy Makeover was the best decision I could have made for myself, my marriage and my family. Thank you!
Dr. Horton, I can't thank you enough for what you have given back to me. You started with a disfigured chest and made beautiful breasts. More importantly, you gave me back my self-confidence in how I look as a woman. I wouldn't have had the confidence to share intimacy again with someone till you worked your "magic".
Dear Dr. Horton, I would just like to say thank you for being a wonderful, knowledgeable and very caring doctor to your patients. I am very fortunate to have met you and you have given me the best care. Again, I want to thank you and your staff for providing me exceptional treatment and outstanding care.
Breast Reconstruction Patient Experience
Click on this video to see a breast reconstruction patient's experience over a full year of treatment. She underwent bilateral nipple-sparing mastectomies, immediate single-stage implant reconstructions, followed by chemotherapy and radiation therapy. This strong, brave woman and her supportive husband created this video on their own to share with others, and to demonstrate how she remains an empowered, bold, beautiful breast cancer survivor! Click on the box on the lower right of the video to make the slideshow larger to and to be able to read the text that accompanies her slides.
Dear Dr. Horton, Thank you for making my choice in surgeons an easy one. I appreciate the excellent care and advice and know I am in excellent hands with you.
Dr. Horton, I am so happy that my search for the right Doctor guided us to you! EVERYTHING about this experience has been positive. We thank you for your extremely professional manner and your generous spirit. The results are amazing. From the moment I looked at your picture and profile online until now I have felt a sense of security and peace. Thank you for passing that on to us through your skilled hands. This experience has affirmed that fact that women can and do change the world for the better, every hour of every day! Thanks again.
Dear Dr. Horton and Staff, You are angels and wonderful caregivers. Thank you so much for all of your care. You are an amazing group of doctors and staff. You have made my life much better, healthier and prettier!
Dear Karen, I just wanted to thank you for all you have done for me. I have never gone through anything like this but your confidence and expertise calmed me and I knew I was in the best of care!
I have never been so impressed by a doctor. I felt like it was an old friend who I trusted completely. Dr. Horton is extraordinary. Her compassion and attitude makes being a patient easy. She is one in a million and I feel so lucky to have found her.
Dear Dr. Horton, I want to thank you for all of the time and patience that you have given me during the process of deciding to have surgery. I'm happy that I've found you as a surgeon!
Dr. Horton, I just wanted to say how thankful I am to have found such a wonderful doctor. You made me feel so comfortable and made this surgery not as horrible as I thought it would be! I can't explain how happy I am with my new EVEN boobs! You did a great job and I couldn't be happier. Keep up the good work! Thank you, thank you, thank you so much…
Dear Dr. Horton, I can't thank you enough for the impact you have had on my life! Having a breast reduction was the best thing ever. I can run, bike and dance without any pain. I am healing beautifully and can't wait to get a bathing suit for the summer! I just graduated from college and could wear a cute red sun dress. Thank you, thank you, thank you!
Dear Karen, Thank you so much for your support and encouragement of my wife at our appointment yesterday. You are a talented and knowledgeable doctor and your encouragement was greatly needed. You are a real God-send for us and we look forward to meeting with you again. You are the first doctor who seemed to understand where she was coming from – thank you for your wonderful spirit!
Dear Dr. Horton, Thank you from the bottom of my heart. THANK YOU is an understatement. You are a miracle worker, who makes magical reconstructions happen. It means so much to me, I feel like you have me back my womanhood. You are amazing.
Dear Karen, Karoline, Mary and Nurse Mari, I just wanted you to know how much I appreciate all of you. Your kindness, your generosity of spirit, you genuine care and concern for me holds me in ways that you can't even know. I am so immensely grateful for your patience and the kindness you have shown me during the recent ups and downs of my healing journey. Karen, I am so grateful that I fond you. I know you will put me back together beautifully and artistically. Knowing that keeps me from worrying about the future. This is a really huge gift. I appreciate everything that you have and will be doing for me. I have an incredible team all around me, and I have you to thank for it! With my deepest gratitude.
Karen Horton, M.D. is an exceptional physician with the best bedside manner of any physician I have ever known!
Karen, There's not enough space on this card to thank you for all you've done for all your "Ladies". When we met you told me you were the doctor who would make me feel beautiful again. I believed you, but I had no idea it would be both inside and outside! I saw Saturday that you have that effect on a lot of people! Thank you for inviting me to meet such a wonderful, beautiful, strong and funny group of women! They humbled and encouraged me!! And for that I thank both you and them!! Love and friendship!
Breast Reduction Patient Experience
Click above to view a YouTube video recorded at home by a 17-year-old patient detailing her step-by-step experience having a breast reduction with Dr. Horton. This young woman describes her breast reduction consultation, surgical experience, hospital stay and postoperative recovery. She shares her own before-and-after photos at the end of the video. As the presentation is lengthy, forwarding to approximately 6:15 is recommended (total video length 27 minutes).
Dear Dr. Horton, In 2008 I consulted with you on my breast reconstruction after a diagnosis of cancer. I came to San Francisco because there are no reputable, women Plastic Surgeons in my area. The experience at your office was such a welcome change from what I'd seen before – so female-positive. I really needed that, after what I'd been through. I have always wanted to express my extreme gratitude for how well I was treat at the office and for how wonderful I thought you were. I've told many other breast cancer patients about you!
Dear Dr. Horton, Thank you for taking care of our Mommy. Thank you so much for fixing our Mommy's belly. We are excited to see her new belly button.
Dearest Karen, from the bottom of my heart THANK YOU for making me feel ALIVE again. Your gift to heal is just priceless! God bless you! All my love…
Dear Karen, Mary and Nurse Mari, Thank you so much for taking such good care of my daughter and me. Your support, quick availability and lending ear have made our recovery easy and pleasant! You're the best!
Dr. Horton, I wanted to say thank you very much for all you have done for me. It made a huge difference in my life and you are truly awesome.
Dear Karen, Please let me extend our gratitude for your wonderful skills and warmth. My daughter is thrilled with her "new ears" and she is starting to wear her hair up and doesn't worry when the wind blows!
Dear Karen, Thank you for the excellent skill and care you gave me during and after surgery. I have a great new breast!!!!
Dr. Karen Horton & Staff, I wanted to thank you all for being so patient and understanding during my difficult time being diagnosed with Paget's disease and ductal carcinoma in situ. The diagnosis was such a shock to me. I am a healthy young woman and I never thought I would be faced with such horrific news. Meeting Dr. Horton has made the reconstruction and recovery a God send!!
Dear Dr. K., Thank you for all you've done. This has been hard, but you tell me up front what to expect and I truly appreciate it. You are the BEST!
Thank you, Dr. Horton and your wonderful staff for everything that you did for me. I am a much happier woman. I love, love, LOVE THE "new girls"! It feels so good to be pain-free.
Hi Dr. Horton, I am so grateful to have you as my surgeon. Many thanks for the care and compassion you have for all your patients. You are beautiful on the inside and outside too!
Dr. Horton, Thank you for your kindness for listening and for caring for me. It's been a LONG road, but you always made it easier.
Dear Dr. Horton – I am so grateful for getting my body back, for feeling whole again! And the added bonus of the tummy tuck!!! Thank you! Thank you! Thank you!
Dear Dr. Horton, I just wanted to say thank you for "holding my hand" through this extraordinary time in my life. You have helped make this big decision doable. I felt like your only patient and that kind of care is unique.
Dr. Horton & Staff, Thank you… My husband and I are really grateful for all you've done to make this surgery the best I could have. We appreciate you and your staff (hospital too) for the caring touches you all put into my visits and surgery. Again, THANKS!
Dr. Horton, many thanks for all the nice things that you do. You are never too busy to answer any questions. I am grateful for the beautiful surgery and the gift of my new breasts. Thank you so much!
Dear Dr. Horton, Thank you very much for my results from surgery. I feel like I look fantastic and balanced. All my clothes have a whole new meaning and I love getting dressed everyday now.
As a breast cancer survivor, Dr. Horton helped ease my transition to the "new normal" with a beautiful new breast. She is a caring woman and skilled artist. I am whole again.
Dear Karen, I want to thank you with all my heart for all the care you have extended to me the last 15 months. Today I felt like the bird that is strong enough to leave the nest and fly! I never imagine how difficult my work was going to be to heal – both my body and my soul. Your compassion, openness to discussing all aspects of our process together and eager listening guided me through the toughest and darkest time of my life. I've learned a lot from your example and hope I can serve others better as a result. You have gathered a totally compatible, capable team and your office and the hospital which adds even more to the experience that I had. Each team member was more amazing and unique than the other. It's a tribute to your spirit that you keep such good company. Thank you for your good taste and delicate, meticulous techniques with my body. Now I have a new beginning and I am really feeling comfortable!
Dear Dr. Horton, this note is to express my deep gratitude for how well I was treated by you and your fabulous staff. You made one of my most difficult years better just by knowing you all. I especially wanted to mention that in 53 years of living and 38 years of being in the health care workplace I have never met anyone more professional, cheerful and just plain adorable as your front desk manager! She always put me at ease and I love her for it!
Dear Doctor Horton, I want to thank you so much for hearing me and really listening to me through this long process of breast and ovarian cancer. It's been beyond any journey I could have dreamed of at this point in life, but somehow with your support, talent and care we made it through. I am most thrilled to just be here and alive, but I also LOVE the way my new breasts look and thank you for the time and patience to get me there!
Dear Dr. Horton, thank you and your staff (Mary in particular) for making this process so smooth and easy. I appreciate having to do "homework" prior to starting down this path. And, everyone in your office is so friendly and welcoming. As odd as this is to say, the whole mastectomy and reconstruction has been much better than I ever imagined!
Dr. Horton is the kindest, most gentle, caring and incredibly talented surgeon
Dear Dr. Horton, as I reflect over the blessings in my life, you and your staff top the list. Thank you for the amazing part you played in my treatment and recovery process. I shall be forever grateful.
Dear Dr. Horton, thank you for everything you have done for me. You have made me look, walk and feel a woman again – you completed me! You are a wonderful, and more beautiful, inside as well as outside and you make us women also feel that way. Thank you for being there for me. God bless you!
Dr. Horton, thank you so very much for taking me as your patient. I am honored to have you as my doctor. The whole experience has been great! I LOVE my new boobies and so does my husband. You hospital was the best ever. Everyone was wonderful! I wish there world had more doctors like you that are so caring of their patients. You are truly wonderful. Thanks again for EVERYTHING.
Karen, you have been an amazing presence in my life. I met you in a very hard time in my life. Your genuine care of me, your skilled hands and professionalism helped to put me at ease. Your hands changed my body and helped me on my path, and now when I look in the mirror I see a cancer-free Goddess. What powerful gifted hands of love, knowledge, and skill!
Dear Dr. Horton, I wanted to let you know how much I've appreciated my experience with you and your office. Your staff has been so helpful and easy to work with throughout scheduling my surgery, insurance approvals and general questions. I respect your trade and expertise and hive you my greatest gratitude for having me as a patient.
Dr. Horton,
2007 has been a year full of challenges. My thanks to you for your professional skills, caring ways, upbeat personality and personal care. Have a wonderful holiday. You have not seen the last of me yet!
With much fondness and respect, LK
Dr. Horton,
Thank you so much for being the wonderful Doctor that you are!
You have helped me get through this difficult time and I am so thankful for all you do! You are the best! Happy Holidays and here's to a wonderful 2008! Happy Holidays to a fantastic doctor & a wonderful staff.
Your grateful patient, SL
Dear Dr. Horton,
Thank you so much for presenting at the 3rd annual microsurgery Nursing Symposium. We appreciate your support of the microsurgery at CPMC Davies. We look forward to working with you next year.
Sincerely,
The Microsurgery Nursing Committee
*Individual Results May Vary