Vatican criticism of Plastic Surgery – It is REALLY like "wearing a skin burqa"?
The Vatican recently weighed in on my profession:  Plastic Surgery for women.
This week's headlines included the following:  "Vatican Report Calls Cosmetic Surgery A 'Burqa Made Of Flesh".  Another report stated "Vatican to women: Plastic Surgery hides natural appearance".
For the Pope to belittle the field of Plastic Surgery and compare how I help my patients, who are primarily women in such a specialized and intimate way, to these images is insulting and disturbing:
He obviously does not understand what Plastic Surgery is, who seeks it, why women would choose to wound their bodies for the purpose of looking different, and how it can benefit women!
As a woman Plastic Surgeon, I feel compelled to provide my comments on this statement, because my feelings could not stronger about the potential benefits of Plastic Surgery for women.
Plastic Surgery can be EMPOWERING for women.  Regardless of whether the procedure is reconstructive such as breast cancer reconstruction or reattaching a severed limb using Microsurgery to restore function, or cosmetic such as a Mommy Makeover or face lift, as long as surgery is done for the right reasons, it is a positive thing!
This is NOT who I see in consultation for Plastic Surgery: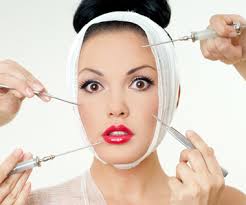 Instead, women seeking cosmetic surgery are old and young, single or married, divorced or widowed, post-partum or not yet starting their families.  Some of my patients even have a "Nana Makeover" (they are grandmothers!)  They are not the "rich and famous" or celebrities (although some are!) – they are regular women who just want to improve some area of their body.
Women come to see me because they are interested in learning about Plastic Surgery from a woman Plastic Surgeon whose goal it is "to educate, inform and empower women".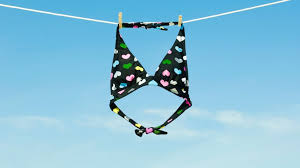 While Plastic Surgery is popular in the mainstream media and gains ratings on reality TV, most patients just want to look and feel their best, and they don't necessarily want anyone else (except their family) to know.
There are many myths and stereotypes about Plastic Surgery.  I strive to help educate the public, my patients and their families, and to debunk them to the best of my ability.
Moms should NOT feel guilt when considering having surgery to restore the volume and youthful position of their breasts, trim excess skin and stretch marks post-pregnancy, and help get rid of stubborn, unwanted fat deposits that persist despite being physically active and leading a healthy lifestyle.  Moms bodies undergo some dramatic and permanent changes after pregnancy.
Learn more about Mommy Makeovers and hear my thoughts about surgery after having a twins or higher-order multiple pregnancy here.
Reasons why women seek cosmetic surgery include the following:  
Women don't want to look different, they just want to "put their best face forward".  Plastic Surgery results should NOT look "plastic".  Remember, the best Plastic Surgery is all around us, but you would never know!
Plastic Surgery is also for MEN!  Learn more about procedures that the gents are seeking.  Men in my practice seek CoolSculpting, Botox, fillers, liposuction, abdominoplasties, gynecomastia correction and other procedures – learn more here.  Why didn't the Vatican criticize this significant population who also seeks cosmetic procedures?
To learn more about Plastic Surgery and how Plastic Surgery can be empowering for women, visit my website or call 415-923-3067 to schedule a consultation with me!  Complete our online consultation request form for convenience and to be contacted by email.