Plastic Surgery results should be NATURAL!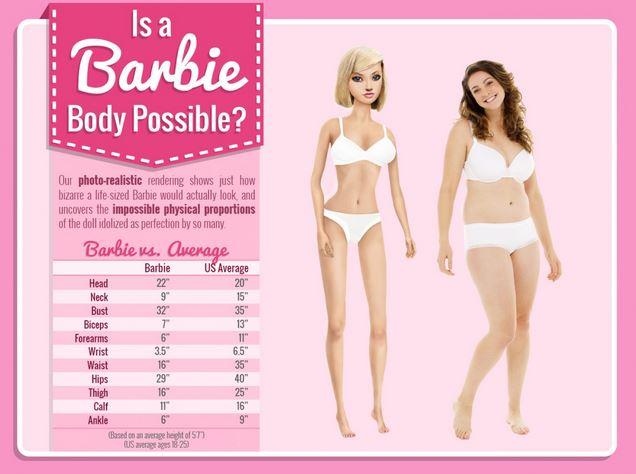 The graphic above is from a recent article that compared the proportions of a Barbie doll to those of the average American woman.  While we all recognize that Barbie is NOT real and that if she was enlarged to be the size of an actual woman, she would look like an alien!, it is interesting to compare the proportions of the doll that many children play with and actual, living women.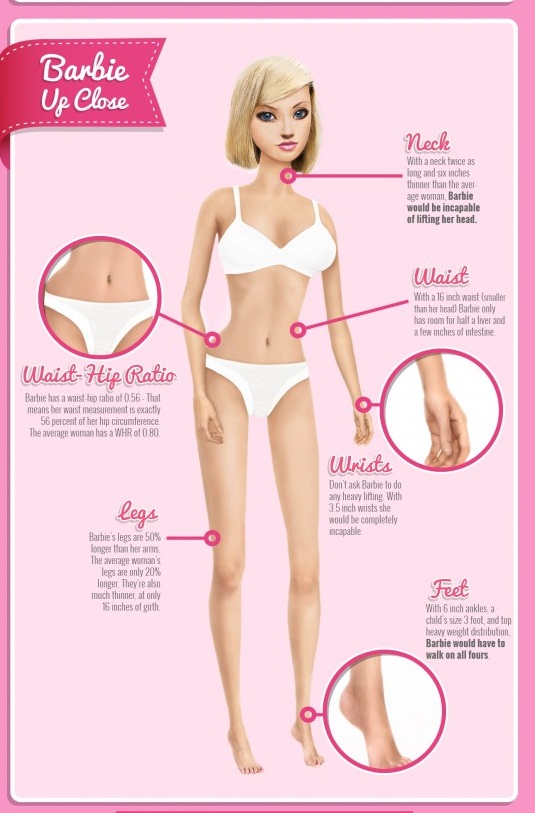 Do patients want to look like Barbie?  No, they do not.  Is it possible to have surgery to achieve Barbie's proportions?  No.  See the graphic above for reference.
Does "Plastic Surgery" have to look plastic?  Again, no.
In my San Francisco Plastic Surgery office, we ourselves are natural and we attract patients with the same aesthetics and goals for their faces, breasts and body – to look like themselves, to "put their best face forward", and to continue looking fabulous as the years tick by.
We have all had procedures done in our office – some minor and non-surgical, others like CoolSculpting and still others surgical, but we still look recognizable and normal.  That's what GOOD Plastic Surgery is all about!
San Francisco and the Bay Area has a natural, conservative aesthetic.  The population we see is fit, usually trim, athletic, educated and they take good care of themselves.  We treat both women and men in my office for surgical and non-surgical procedures at Horton SPA.
Our patients are not going for a "done" look or to emulate reality TV shows about Plastic Surgery.
Instead, both men and women coming to our office want to look like THEMSELVES, and to look natural, normal, but refreshed and youthful.  Remember, "the best Plastic Surgery is all around us, but you would never know…"
We have all seen BAD Plastic Surgery.  Who wants to look like that?  Again, most people want to look normal, natural and like themselves.
I advise to my patients to find a practitioner who has the same aesthetics and goals as you.  If you walk into an office and the office staff all looks "overdone" or scary, walk away!
Whether you are seeking a breast augmentation, tummy tuck, liposuction, Botox, fillers, breast reconstruction or another procedure, do your homework!  Find an office that you can relate to and where you feel at ease that your results will be natural, normal looking and that only YOU will know you've had something done!
To learn more about our office and to schedule a consultation with Dr. Horton or the practitioners at Horton SPA, complete our online consultation request form or call 415-923-3067 today!