Plastic Surgery MYTHS! A series of 10 common misconceptions, debunked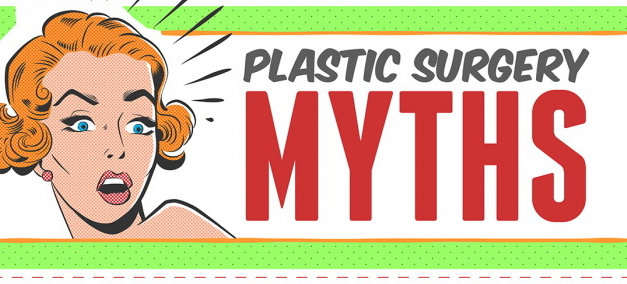 The following are common myths and misconceptions about Plastic Surgery.  We will look at each one, helping to educate about what Plastic Surgery IS and ISN'T, letting you in on realities about "cosmetic medicine", and the history of complex reconstructive surgery that established Plastic Surgery as a unique specialty within the modern surgical world.
Plastic Surgery was born in the trenches and mobile medical units of the past few World Wars, when antibiotics and trauma care enabled soldiers to survive their intial injuries but left them with devastating deformities and deficits that required reconstruction and replacement of vital body parts.  
How many people know that the very first organ transplant was in fact performed by a Plastic Surgeon?!  Reconstructive Microsurgery was born in San Francisco in the 1960s; Dr. Harry Buncke has been recognized as the "Father of Microsurgery", and was the reason I moved to the Bay Area from Canada in the mid-2000's.
Since its inception, Plastic Surgery has evolved into a specialty that now helps to improve body image, self-esteem and improves lives!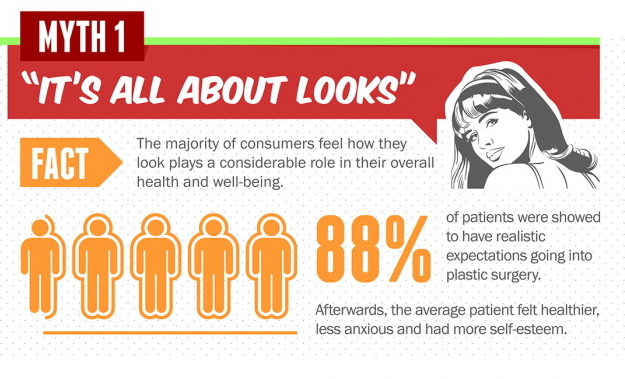 Is Plastic Surgery really all about LOOKS?  Most people don't know what this unique specialty is all about, or why it is called "PLASTIC"???
What is "Plastic Surgery"?
The word "plastic" derives from the Greek word "PLASTIKOS", which means "to mold or change form".  There is actually no connection with modern-day plastic, a synthetic polymer that is moldable when heated.  And despite many misconceptions, Plastic Surgery does NOT actually involve using any synthetic plastic in the body!
Interestingly, the first known Plastic Surgical procedure, reconstruction of the nose, was documented in 18th Century B.C.  A man's nose was literally cut off "to spite the face" for punishment, and it was reconstructed using a flap of skin from the arm. See the image with the contraption used to keep the arm attached to the face for approximately three months: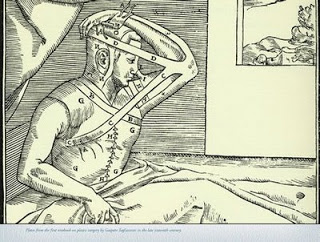 Plastic surgery involves both reconstructive and cosmetic procedures. Common reconstructive procedures include breast reconstruction after cancer, burn surgery, cleft lip and palate surgery, hand surgery, pressure sore reconstruction, facial fracture correction, skin cancer surgery, and the list goes on…
 What is Cosmetic Surgery? 
"Cosmetic surgery" is a subtype of totally elective Plastic Surgery designed to improve the appearance of the body or counteract the effect of aging.  Cosmetic surgery can often improve body image, self-esteem and help to restore a more youthful appearance to the face, breasts and body.
Most of us are very familiar with cosmetic surgery in the media – movie stars, celebrities having too much "work done", and reality TV shows…  Cosmetic surgery is enticing in that it can dramatically change the appearance of the body, usually for the better, but sometimes for worse.  We are all familiar with the dramatic and often alarming appearance of individuals who have had TOO much cosmetic surgery!
Examples of common cosmetic procedures include facial rejuvenation, the breasts, and rejuvenation of the body after pregnancy or massive weight loss.  Non-invasive cosmetic procedures such as Botox, fillers, lasers are an alternative to invasive surgeries such as those offered at Horton SPA. 
So…  WHY do people have Plastic Surgery?
Plastic Surgical procedures are done to improve the appearance or function of a particular body part, and to improve body image and often consequently, self-esteem.  The vast majority of patients seeking a cosmetic procedure are NOT Hollywood stars, rich housewives or famous people.  They are normal, everyday men and women with realistic expectations and a desire to "put their best face forward".
Stay tuned for myths and truth about Plastic Surgery and further enlightenment about the incredible specialty I am honored to practice!