Dr. Horton Discusses Post-Baby Bodies & Mommy Makeovers in Multiplicity Magazine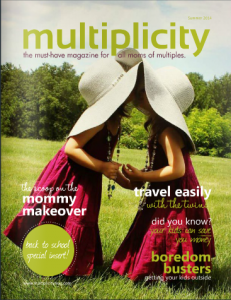 I was invited to guest-author an article for Multiplicity Magazine, a publication for parents of multiple-order children (twins, triplets, quads and more) about Plastic Surgery for mothers after they have finished their pregnancies.  Hosted by the website Twiniversity, this publication reaches nearly 100,000 families in over 150 countries.  Twiniversity is the largest global resource for all things "twinnie".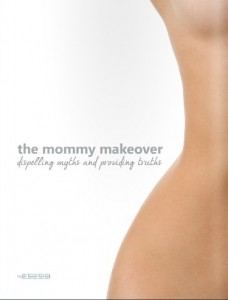 The article, entitled "The Mommy Makeover:  Dispelling Myths and Providing Truths", goes into detail about the changes that a multiple pregnancy creates in a woman's body and how despite our best efforts, sometimes surgery is the answer to help to correct or improve our body contours.
Learn more about "battle scars from birth" and physiologic changes that occur in a mother's body from head to toe, from an OB-GYN expert here.
No matter how fit or active a mother is, a multiple-order pregnancy can wreak havoc on her breasts, tummy, pelvis and other areas.  Often "twin skin" or loose, baggy skin on the lower abdomen remains after the babies are born and she has regained close to her pre-baby weight, stretch marks remain, additional fatty deposits or a "pooch" in the lower abdomen, thighs or elsewhere…  And then, there are a twin mother's breasts:
"They suck the life right out of them!" is a comment I hear weekly from new patients!  It is true!  Regardless of whether a mother breast feeds or not, the hormonal fluctuations cause atrophy, or deflation of breast volume like letting the air out of a balloon.  Previously perky breasts are now deflated, empty and saggy.  Many Moms want their pre-pregnancy breast volume back, but still want to look NATURAL. That is my preferred aesthetic as well!
A breast augmentation is commonly part of a Mommy Makeover when increased fullness of the breasts is a goal for surgery.  Learn more about breast augmentation, achieving a natural, long-lasting result and other important details about breast augmentation with silicone or saline implants in my blog posts about enhancement of the breasts.
A Mommy Makeover is really anything a woman wants it to be.  See my recent blog post about why this spectrum of procedures is so rewarding for me, being a twin Mom myself, and the origin of the term "Mommy Makeover" and what it entails.
In the Multiplicity article, I describe "rectus diastasis", separation of the abdominal muscles that occurs with every pregnancy, but is magnified in a multiple-order pregnancy.  Pregnancy also causes permanent changes in a woman's breasts, hips, thighs and her core.  Learn more about these changes on my educational website about changes in a mother's body with pregnancies.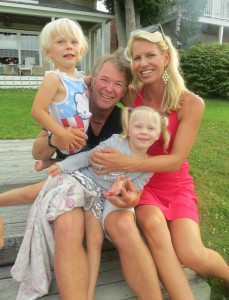 It is always an honor to write an article about topics I am passionate about – particularly Mommy Makeovers!  It is particularly exciting to help to educate my peers, fellow mothers of twins and higher-order multiples!  As a mother of twins myself, I understand firsthand the changes a twin pregnancy cause on your body.  I have experienced many of them myself!
To read the full article by Multiplicity Magazine, click here.  Happy reading!
To learn more about Mommy Makeovers in the San Francisco Bay Area, visit the Mommy Makeover section of my website.   Read a question-and-answer educational page about this spectrum of procedures that is tailored to a woman's body, based on her anatomy, her goals for surgery and her realistic downtime.
See before and after photos of results here.  Read real, honest patient testimonials about their experience having surgery in the Testimonial section of my website.
To schedule your Mommy Makeover consultation and to learn more, complete our online consultation request form or call 415-923-3067 today.
Created content is required to be exclusively for Multiplicity Magazine. Submitted articles sent for submission and publication in Multiplicity Magazine belong to the Magazine. Submitted articles should not have appeared in any other type of publication prior to or after submitting to Multiplicity. If you are the owner of a blog or website and you would like to share your published Multiplicity Magazine article with your audience, we require a Disclosure Statement to appear at the bottom of the Multiplicity Magazine article to state that the article (which is now appearing on your blog or website) is owned by Multiplicity Magazine and any reproduction of material without the consent of Multiplicity Magazine is a copyright violation.