My personal CoolSculpting experience = NO big deal, and a pleasant experience!
Earlier this week, I had the experience of my first CoolSculpting treatment!
Why did I do it?  Did it hurt?  Does it work?  Have I seen results yet?  Would I pay for it?  These are the types of questions I've been asked by my patients and friends/colleagues I've mentioned it to so far, and via comments to my posts on Twitter and Facebook.
I actually tweeted about my CoolSculpting during my treatment, and posted a few photos along the way!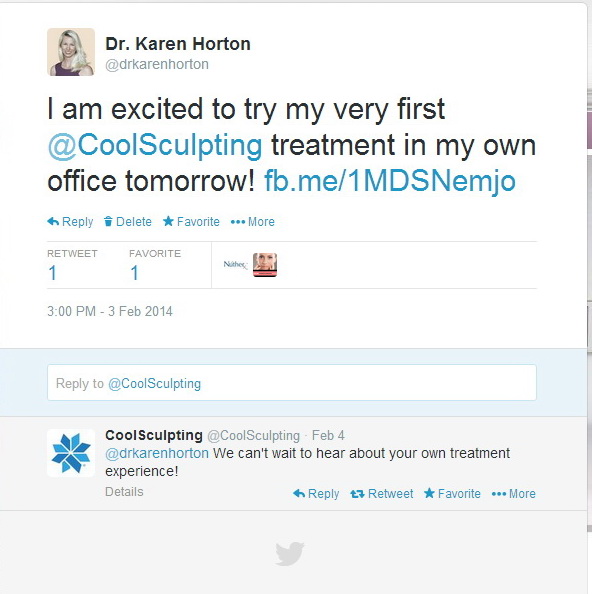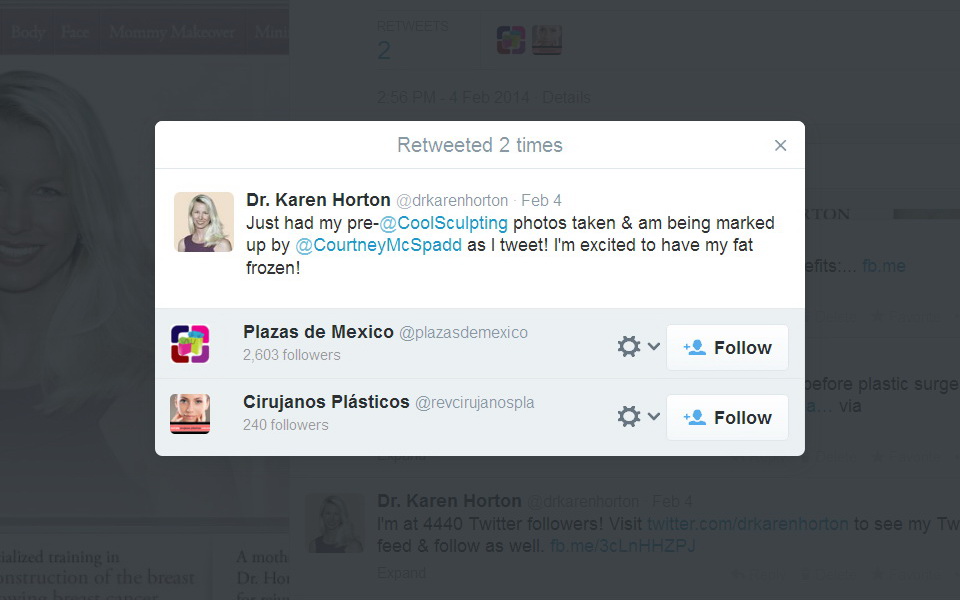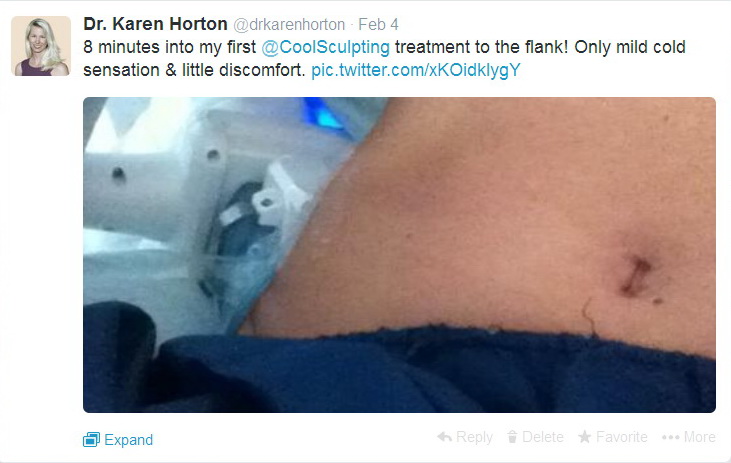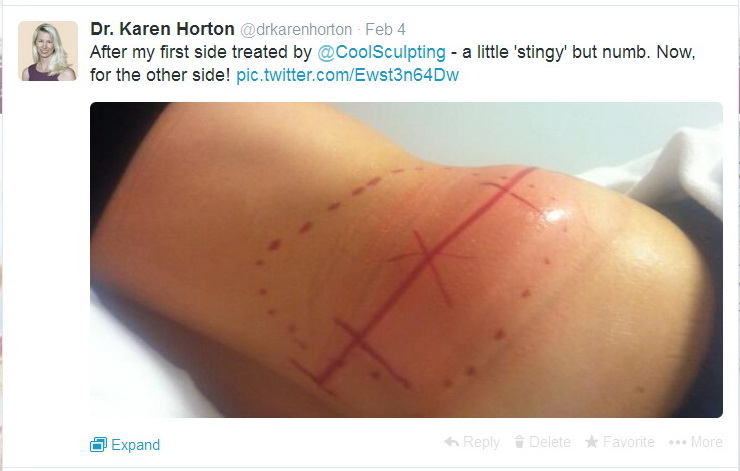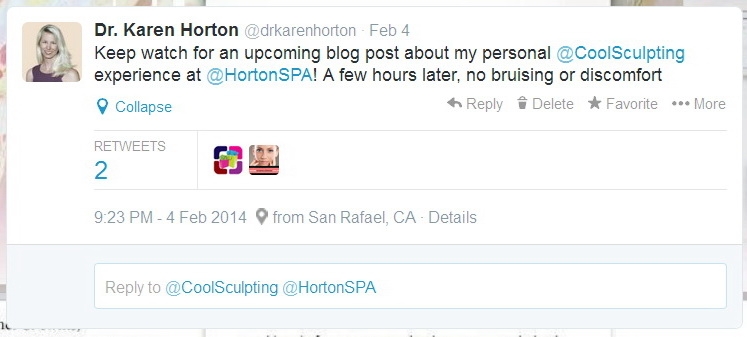 So….  to answer the questions above: 
Why did I do it?  So that I can experience what CoolSculpting is like, and to best educate my patients about who is a good candidate, how it feels, what the recovery is like, and what kinds of results you can expect.  I will keep you up to date via another blog post and tweets/Facebook posts as I see my results over the next 30 days, 60 days and at 4 months.
The experience overall was very pleasant, almost like being at a SPA.  Except you are undergoing a non-surgical fat reduction procedure in a Board-Certified Plastic Surgeon's office!  You spend the time on your iPhone, iPad, laptop or reading a book, or taking a snooze if you like!  Courtney covers you in warm blankets and the device is padded with supportive soft pillows, with additional pillows under your knees so you feel comfortable and quite cozy.  You are provided with water, snacks, and a buzzer to press should you need anything during each hour session of your treatment.  In between  treatment areas, you take a quick break, go to the bathroom etc. and get ready for the next area to be CoolSculpted!
Did it hurt?  Definitely not!  The initial sensation was that of intense suction, as if a roll of your fat got caught in a vacuum cleaner.  The cold was not uncomfortable at all.  When the treatment of the first area was over (60 minutes), it felt cool and when Courtney massaged it, the area felt weird.  Courtney calls that step "massaging the stick of butter"!
When the blood came back to the treated area, the circulation rapidly returned and sensation started to come back, I did feel a strange intense sensation for around 5 minutes that completely resolved afterward.  It was exactly like what I experienced each winter, growing up in Canada, when the blood comes back to your frozen ears, hands or feet after being out in the cold for a long time – intense burning and redness that resolves in a few minutes.
Since I knew what to expect after the first side, the second side was "no big deal".  The time actually went by very quickly, and I was amazed when I looked at the machine that I only had 18 minutes left!  It was actually relaxing!
That evening, I felt numb in the treated area but had no discomfort whatsoever.  I attended a meeting, played with my twins later that night, and had a full 40-patient office day the next day!  I did wear a postoperative abdominoplasty binder for a few hours after the CoolSculpting treatment, but didn't feel the need to wear it after that.
Does it work?  It certainly DOES!  Our very own Nurse Practitioner and CoolSculpting expert provider Courtney McSpadden was the first patient I had seen treated by CoolSculpting.  I was so amazed by the results (only half of her abdomen was treated so that I could see results for myself and compare a treated to an untreated side) that I had to learn more!  Once I understood the technology of CoolSculpting, I was so impressed that I acquired a machine in my office so that my patients could also be treated by this exciting new technology.  Learn more about Courtney's opinions about CoolSculpting and why she chose to offer it to our patients.
Have I seen results yet?  Not yet!  I am only post-procedure day 2.  It takes 30 days for a very early result, 60 days for the "halfway" mark (when my follow-up photos will be taken), and 4 months for the final results.  I will post again in the future and comment about results!
Would I pay for it?  Well, I am, in fact!  The machine is in my office, and if I were a patient seeking non-surgical fat reduction it would definitely have been a worthwhile expense.  There was literally NO downtime, the treatment was relaxing and gave me a mental break from my regular crazy hours.  You can exercise the next day, and I did not have any swelling or bruising.  I wore a normal fitted dress the following day to see patients in my office.  The treated areas are slightly numb to touch at this point, but not tender or painful, 48 hours later.
I have seen incredible results with my own eyes in my own staff, friends and family members.  My husband's comment after his first treatment was "it's kind of a no-brainer"!  He has gone down 3 belt buckle notches since his treatment approximately 2 1/2 months ago, and he is getting a second CoolSculpting treatment today in the office, as I write!
Stay tuned for additional updates about CoolSculpting and additional tweets!  I am planning a third area and now that I know what to expect, it will be even more fun to write about it!  See long-term before & after photos of CoolSculpting here.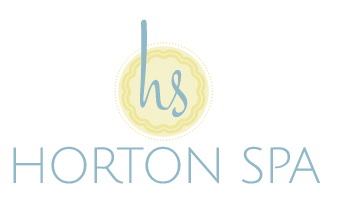 Visit our website to schedule a complimentary CoolSculpting consultation & to learn more!