2017 was a busy year educating about Plastic Surgery.. What will 2018 bring?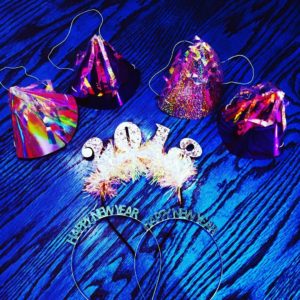 2017 was a busy year for my practice, both for Plastic Surgery procedures and non-surgical cosmetic procedures with the Bay Area's "gentle injector", Emily Sespaniak.
When I wasn't doing surgery, I traveled across the country to share my knowledge and opinions with other Plastic Surgery colleagues, Residents, Fellows, Medical Students and other medical professionals.
I was honored to be invited to present 24 lectures and chair expert panels at six different Plastic Surgery scientific meetings.  These included:
The American Society for Reconstructive Microsurgery annual scientific meeting in Kona, Hawai'i.  I spoke on a guest panel of other social media experts on responsible social media promotion in Plastic Surgery (something I believe in wholeheartedly!).
I remained active with the ASRM Women's Microsurgery Group (WMG), as one of several founding members.
Next, I jet-setted from Hawai'i to Atlanta, taking 4 flights over 17 hours to the Atlanta Breast Symposium.
I presented 5 talks on aesthetic and reconstructive Plastic Surgery of the breasts, including:
Inner thigh TUG flap breast reconstruction
Prepectoral breast reconstruction (the current way to describe breast implant reconstruction after nipple sparing mastectomy on top of the pectoralis major muscle after breast cancer or prophylactic mastectomy in BRCA positive women or carriers of other gene variants that put them at high risk of hereditary breast cancer)
Subglandular breast augmentation in thin, fit, athletic women
And of course, more about educational and responsible social media use in Plastic Surgery
It was an honor to be featured as a guest on Sirius XM's Doctor Radio!  I spoke with Dr. Nolan Karp about breast reconstruction and how social media is increasing awareness about Plastic Surgery and cosmetic procedures worldwide.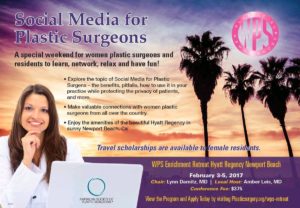 Soon after that, I spoke at the American Society of Plastic Surgeons Women Plastic Surgeons retreat in Newport Beach together with two other social media mavens, Dr. Heather Furnas and Dr. Sheila Nazarian.
Everyone has a different approach to their social media, and I learned some great lessons from my colleagues!
It was exciting to have Dr. Debra Johnson, the newly elected ASPS President (and the second woman EVER to hold this position!), with us at the retreat.
Next, I spoke in New Orleans at the Aesthetica Super Symposium of Plastic Surgery.  My lectures included talks on:
Breast augmentation, putting implants on top of the pec muscle
The hypothesis about bacterial biofilms contributing to capsular contracture around breast implants
A panel of several breast experts in Plastic Surgery, sharing what we would do for difficult cosmetic and reconstructive breast surgery challenges
Online reviews of doctors (including the good, the bad and the ugly)
Social media in Plastic Surgery
Multitasking in professional and personal life
Work-life balance and physician burnout
I was honored to be one of only 5 women on Faculty at this conference.  Why so few women?  Well, only 13% of Plastic Surgeons are women.  While this number is increasing all the time, we are still actively trying to increase the number of women speakers at national and international Plastic Surgery conferences.
Later in the year, for the second time I took over the American Society of Plastic Surgeon's Instagram feed for 24 hours.  It was so much fun to share snippets of my day with the world over Instagram!  You can follow me directly on my Instagram page.
The #ilooklikeasurgeon and #NYerORcoverchallenge was a huge phenomenon.  Inspired by the New Yorker Magazine cover showing 4 women surgeons hovering over an operating room light, I took a selfie in the operating room with my rare all-woman O.R. team (although I was the only woman surgeon).  This photo became one of thousands of similar photos taken by women surgeons around the world!  Look for my photo featured in the article!
I sponsored the San Rafael Pacifics Baseball Team's Bras for the Cause in the summer.  This special game raised money for breast cancer, and it was such an honor to participate!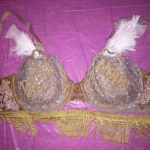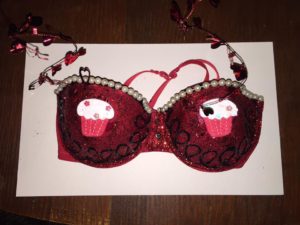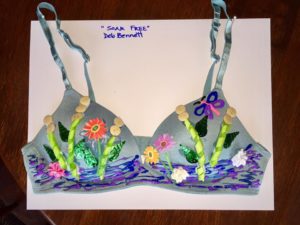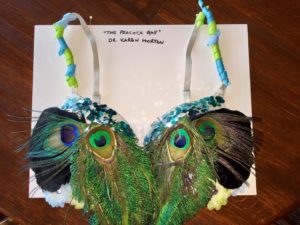 Before the game, I hostied a bra-decorating event where my peers were invited to decorate a bra that was later auctioned off for charity.  We donated over 20 bras to the event, which had a record attendance for the season!
I met the players, who wore bras for a photo-op before the game, and their backsides adorned my name as an event sponsor.  Not too bad!!
I don't mind being a ham, as I don't take myself too seriously!  Together with Dr. Roy Kim, Mary Pasache and some breast reconstruction patients who were invited as guest speakers at PSTM17 (see below), we filmed promotional videos for our first-ever panel on shared decision making in breast reconstruction for the ASPS October meeting.  Props always bring out the fun in any situation!
It was an honor to be asked to serve as invited Guest Faculty together with a select small group of other professionals at the American Society for Aesthetic Plastic Surgeons (ASAPS) The Business of Launching Your Plastic Surgery Practice conference in New York City.
Work-life balance is an important topic in any profession, including Plastic Surgery.  Likewise, professional burnout is rampant in medicine.  This presentation focused on this topic and included strategies to avoid crashing and burning at all stages of a career in surgery.  My other presentations included transitioning from Plastic Surgery training to setting up your practice, online reviews and social media topics.
The Horton twins and I were invited to be photographed for a local clothing designer, Lesley Evers!  I love her dresses and often wear them in the office.  It was so fun to see this photo in a local newspaper feature on Thanksgiving weekend!
The American Society of Plastic Surgeons' annual scientific meeting, Plastic Surgery THE Meeting 2017 (PSTM17) is the most widely attended conference by Plastic Surgeons internationally.  I was invited to participate in 7 different talks and panels.  It was a busy conference but an honor and an education in a whirlwind week in Orlando.
For the third year in a row, I presented on social media use at the ASPS Plastic Surgery Resident's Conference, which kicked off the meeting.  This year, I focused on Instagram and Facebook as social media priorities in my practice.  Plastic Surgery is visual, and these two social media platforms are where I spend most of my time, so this is where I choose to share photographs of my life inside the operating room and outside of work.
Social media was a big topic at the ASPS annual meeting, for obvious reasons!  For the first time this topic was included in the popular Hot Topics in Plastic Surgery session.  I presented on online reviews and how best to deal with negative reviews, which will eventually happen to even the very best surgeon.
I chaired the first-ever Shared Decision Making in Breast Reconstruction panel at PSTM17, where three breast reconstruction patients were invited to share their experiences with attendees of the conference and describe the importance of making informed decisions, together with their Plastic Surgeon.
PSTM17 included some FUN!  I brought my SUPERSTAR Patient Coordinator and Office Manager Mary Pasache with me to the entire Plastic Surgery conference.  The meeting's Opening Ceremonies included the opportunity to meet some Disney characters at Epcot Center.  Beauty and the Beast character Gaston insisted we appreciate his bulky biceps.  And we did!
It was so exciting to give my first instructional course:  The "Modern Mommy Makeover" together with fellow Mommy Makeover expert, Dr. Marc Salzman.  I specifically described the emotional and psychological aspects that Plastic Surgery practices should consider and incorporate into their care before and after patients have surgery.
When mothers have surgery on their bodies after childbearing and breast feeding, there's a lot more to their experience than many would consider.  Mommy Guilt is a real thing, and understanding these unique issues mothers undergo can help ensure our patients have the smoothest recovery and the most positive experience.
I recorded educational video clips for ASPS, talking about labiaplasty surgery, the safety of breast implants, the extremely rare potential association of ALCL with textured breast implants, and the importance of ABPS or RCPSC Board Certification in Plastic Surgery.
Unfortunately, nearly anyone these days can call themselves as "cosmetic surgeon", even without the extensive training and rigorous examinations required by the American Board of Plastic Surgery or Royal College of Physicians and Surgeons of Canada.  That's why anyone interested in a cosmetic or reconstructive Plastic Surgery procedure needs to #DoYourHomework!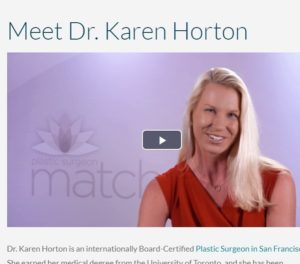 While attending PSTM17, I filmed an introductory video for my ASPS profile page.  It was fun to spontaneously talk freely in front of the camera, with no script and no pressure.  My video was so well received that it is now being used by the ASPS as an example for other Plastic Surgeons!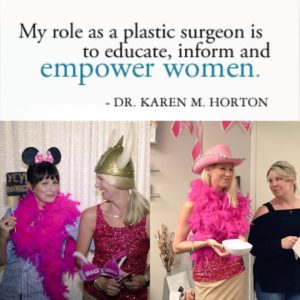 I hosted the 6th annual San Francisco Bay Area Breast Reconstruction Awareness (BRA) Day event.  This year, I invited my breast reconstruction patients to share their experiences through videos.
BRA Day videos were shared live on social media including my YouTube channel, and will soon be added to my website to be viewed by those interested in learning about the personal experiences of breast reconstruction patients.
Of course, I also performed over 300 surgeries on women and men, both reconstructive and cosmetic.  I love my job and consider it a PRIVILEGE to do what I do!
Looking back, I am amazed with all the additional things I did on top of Plastic Surgery!
My family and I wish everyone all the best for the holidays., which draw to a close for me as I return to the office tomorrow.
Phew!  What a year. What does 2018 have in store?  Stay tuned to my website and social media to find out!
~ Dr. Karen M. Horton