ALCL and breast implants? The rare incidence of Anaplastic Large Cell Lymphoma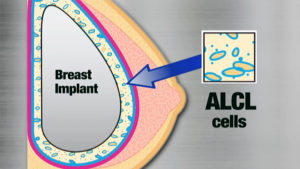 Recently, the media caught on to a story (that is not really new) about an extremely rare condition associated with breast implants known as breast implant-associated (BIA)-ALCL.
If you have a breast augmentation or implant-based breast cancer reconstruction, DON'T PANIC!
Some quick facts about BIA-ALCL:
BIA-ALCL is not a breast cancer, but a rare and treatable T-cell lymphoma that usually develops as a fluid swelling around breast implants.
The lifetime risk for this disease appears to be about 1 case for every 30,000 textured implants. This equates to a 0.003 percent risk. Thus far, there have been no confirmed cases of BIA-ALCL in women who have had only "smooth-surface" breast implants.
The FDA is not recommending removal of textured implants. Rather, the FDA recommends, as do I, that every woman conduct regular self-examination. If you develop swelling or a lump in your breast, contact my office right away. I will comprehensively evaluate you and order the appropriate tests to determine if any treatment is indicated.
Women who develop BIA-ALCL can often be cured by simply removing the implant and the scar tissue surrounding it. Some patients may require additional treatment (such as radiation or chemotherapy). Following removal, replacement with a smooth surface implant may be an option.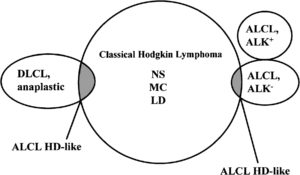 ALCL is in the family of other lymphomas, and is a very rare subtype.  BIA-ALCL is very different from systemic ALCL:  this is a different disease with a very different disease progression.
The FDA has been following extremely rare incidences of BIA-ALCL (breast implant associated anaplastic large cell lymphoma), which are nearly 100% associated with TEXTURED breast implants.
This is one of several reasons why I only use smooth silicone gel implants.
As long as you are looking and feeling good, without any unusual swelling or fluid collection around your implant, then you are absolutely fine.  If you were to develop a "late seroma" (over 10 years after breast implants are placed), the treatment algorithm advises radiologic imaging to diagnose a seroma, then ultrasound-guided removal of the fluid for immunohistochemical analysis.  Fluid from around your implant would be sent for cytology, specifically looking at the CD30 marker.
Definitive treatment of BIA-ALCL is removal of the implant and total capsulectomy (removal of the entire scar tissue capsule around the implant).  BIA-ALCL associated with breast implants seem to be less aggressive than systemic ALCL.  Capsulectomy and explantation usually is the only treatment needed.
Learn more from our Plastic and Reconstructive Surgery (PRS) Journal editor, Dr. Rod Rohrich:  
The FDA has been following these rare breast implant-associated (BIA)-ALCL cases for many years:
Here is a more lengthy video with excellent information from my colleague Dr. Mark Clemens at MD Anderson Cancer Center:
While it remains difficult to determine the exact number of BIA-ALCL cases associated with breast implants, to date there have now been 359 cases reported to the FDA Manufacturer and User Facility Device Experience (MAUDE) database as of Feb. 1, 2017.  To date, there has been NO confirmed smooth surface-only cases of ALCL reported.
Keep in mind that while the MAUDE database may have 359 reports, they are not individual patients, nor are they proven to have BIA-ALCL.  Our the ASPS PROFILE database likely gives a more accurate picture.  Learn more about actual BIA-ALCL numbers in this ASPS-ASAPS publication and receive answers to frequently asked questions about breast implants and BIA-ALCL.
For more information, please visit the American Society of Plastic Surgeons' web page on ALCL and the FDA's page on ALCL.
If you have concerns about your implant, please call our office at 415-923-3067 and make a follow up appointment with Dr. Horton at your convenience.