What makes the Plastic Surgery practice of Dr. Karen Horton unique?
Dr. Karen Horton's Bay Area Plastic Surgery practice is the ONLY all-woman Plastic Surgery office that offers both cosmetic and reconstructive surgery to women and men in the Bay Area.   Dr. Horton is an internationally Board Certified Plastic Surgeon who has been in practice for nearly 10 years.  Learn more about Dr. Horton and read her CV here.
Beyond traditional Plastic Surgery and cosmetic procedures, Dr. Horton has additional training in Reconstructive Microsurgery.  Dr. Horton offers advanced breast reconstruction techniques to women facing breast cancer or who have the BRCA gene (also known as the "Angelina Jolie gene") who have breast cancer or ovarian cancer in their family and are at an extremely high lifetime risk of developing breast cancer in their lifetimes because they carry the BRCA gene.

Dr. Horton's advanced breast reconstruction techniques include nipple-sparing mastectomy and placing implants for reconstruction in a single stage, or using fat from the tummy or inner thighs to make a new breast using "microsurgery", which involves reconnecting tiny blood vessels under the microscope, without sacrificing muscles from the body.
In the Bay Area, there are very few Reconstructive Microsurgeons who specialize in the DIEP flap, SIEA flap and TUG (inner thigh) free flap breast reconstruction for breast cancer.  Dr. Horton is the only woman Reconstructive Microsurgeon in our region who has extensive experience in these techniques for breast cancer survivors and "previvors" (women who carry the BRCA gene and seek prophylactic (risk-reducing) mastectomy and immediate breast reconstruction).

Karen is the ONLY Bay Area Plastic Surgeon to host a BRA Day (Breast Cancer Reconstruction Awareness) event, a national day recognized to increase awareness about options for women seeking breast reconstruction after cancer or risk-reduction surgery.  Learn more about BRA Day and Dr. Horton's San Francisco event here.
Dr. Horton dedicates a significant portion of her practice is dedicated to reconstructive surgery of the breasts, and while the remainder of her time is focused on cosmetic procedures for both women and men, and especially for MOMS! 
Dr. Horton is a mother of fraternal twin girls herself that are almost 4 years old.  She loves to take care of fellow mothers in her practice and considers it "an honor and a privilege" to care for mothers who are looking to improve their bodies after having children!
Karen (as invites her patients to address her) is an experienced specialist in the Mommy Makeover procedure, which refers to lifting, tucking and contouring the breasts and body after a woman has finished having children.  Dr. Horton considers it an honor and a privilege to care for fellow Moms and to help them "get their bodies back" after pregnancy!
What is a Mommy Makeover?  Learn more about this procedure in our numerous blog posts about Mommy Makeovers, a spectrum of procedures for women who have finished having their children, and peruse our Mommy Makeover website links about the various procedures many Moms seek after pregnancy, such as breast augmentation. tummy tuck, liposuction, labiaplasty and more!
Dr. Horton gets to know her patients "head to toe, and inside and out" even though she is addressing their exterior appearance, and she maintains close relationships with them over the years as they move forward and enjoy their results of their procedures with her!  Surgery is never taken lightly, and even a short in-office procedure is always a big deal!  Dr. Horton's entire office team shares her practice philosophy, which is "to educate, inform and empower" our patients.  
Dr. Horton also offers the latest and greatest non-surgical aesthetic treatments at Horton SPA, with two Board Certified Aesthetic Nurse Practitioners providing exceptional care to our patients.  We offer Botox and other neuromodulators, dermal fillers, IPL laser treatments, medical-grade peels, skin care, and CoolSculpting!

Learn more about your what your Plastic Surgery consultation experience will be like, about preparing for a surgical procedure, and other considerations such as postoperative recovery and expected downtime and physical restrictions on our educational website.
We consider it an honor and a privilege to treat our patients, no matter whether they are seeking a major cosmetic procedure, breast reconstruction, minor office surgery or a non-surgical aesthetic treatment.  To learn more About Dr. Horton's team, visit this section of our website and read the bio of Emily Sespaniak, NP to learn more about our "gentle injector"!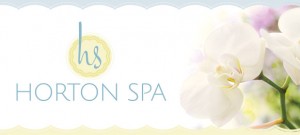 For more information, visit Dr. Horton's website at www.drkarenhorton.com.
Complete our online consultation request form or call 415-923-3067 for an appointment today!