Our "Mom's Night Out" Event at Horton SPA Was a Huge Success!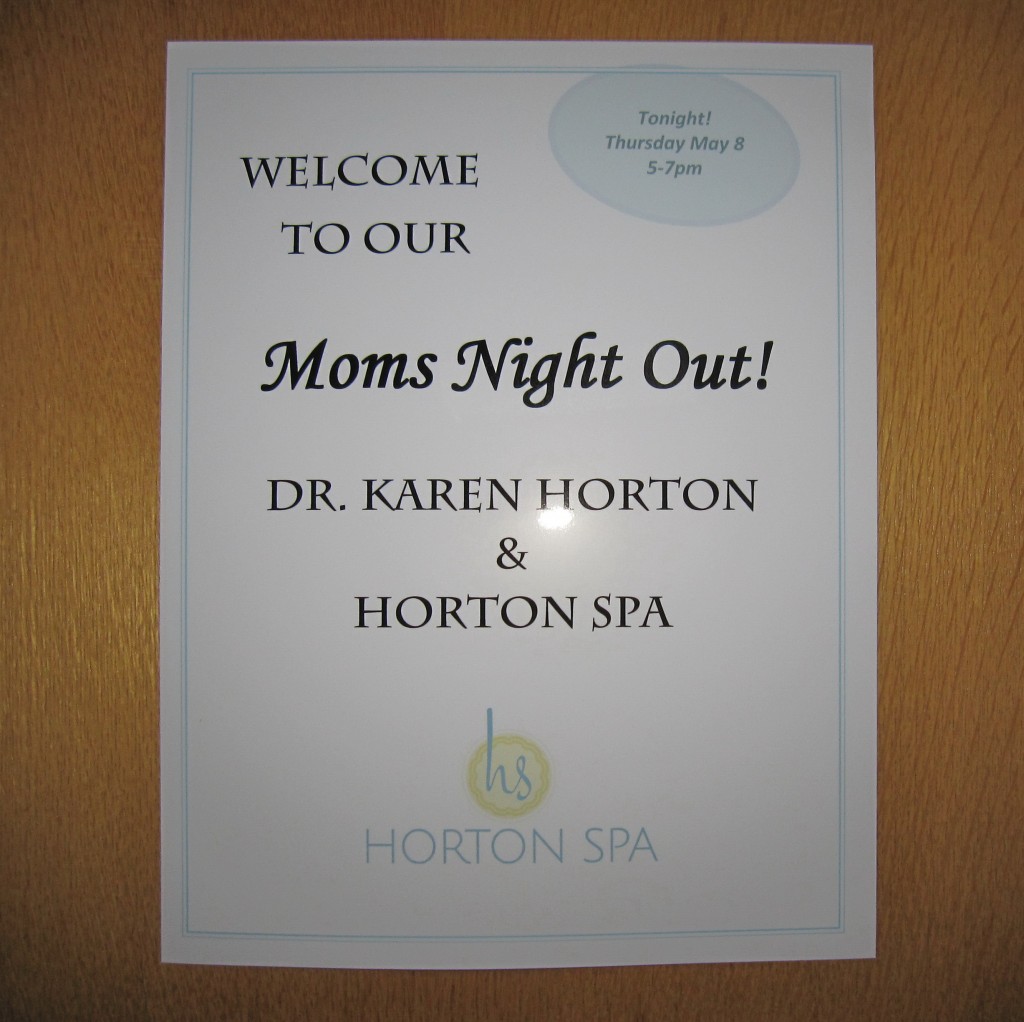 Last Thursday, in advance of Mother's Day, our office hosted our "Mom's Night Out", featuring education, specials, quick consultations and live demonstrations of the following:
Our evening consisted of a number of beauty educational "stations", including our Horton SPA room with Karri O'Brien from Allergan Aesthetics and our very own Aesthetic Nurse Practitioner Courtney McSpadden educating guests about Botox, fillers and the newest longest-lasting filler Voluma (which lasts up to 2 years!).
Our office and Horton SPA only recommends FDA-approved, clinically studied products and procedures such as Voluma, which is the first and only FDA-approved dermal filler indicated to correct age-related volume loss in the mid-face region.
Our next station in Nurse Mari's preop education room was a LIVE demonstration of CoolSculpting, the latest non-surgical fat reduction procedure we are thrilled to offer our patients.  I have tried CoolSculpting myself (see my blog posts about CoolSculpting) and have witnessed incredible results in my own husband, Mike!
Our guests viewed a video describing the history, science and safety of CoolSculpting, an FDA-approved "fat freezing" treatment that PERMANENTLY reduces a fat deposit by up to 25%!  This technology has kept us very busy, and its popularity is increasingly growing with MEN!
With NO downtime, minimal discomfort and/or bruising, CoolSculpting avoids going to the operating room, involves no incisions, anesthesia or downtime.  You can continue your regular activities, with visible results in 1-2 months and your final result by 4 months.
Our model who received a complimentary treatment of two areas with CoolSculpting during the event enjoyed visiting with our guests, educating them about how the machine felt, why she chose to undergo this treatment, and about the results she had seen with a previous CoolSculpting treatment!  She also enjoyed sipping on "bubbles" to partake in the festivities during the party.
Our CoolSculpting representative Troy described the science behind cold-based fat reduction and provided clinical information about its safety, clinical studies and the newest addition to the CoolSculpting treatment regimen:  a flat applicator specifically designed to treat inner and outer THIGHS!  I look forward to trying this new applicator myself on stubborn deposits on the thighs…
Troy demonstrated how a CoolSculpting patient is marked and which fat deposits are appropriate for reduction using this technology.  He also provided quick consultations, determining if and how many treatment areas could be sculpted using CoolSculpting.
A third educational station featured Neocutis, a medical-grade skin care line.  When researching which products we wanted to carry in our office, I was interested in Neocutis because of the science behind its products.
I have a Master of Science degree in Molecular Biology and Cancer Research, and I appreciate the science and technology that goes into Neocutis skin care products. Many Neocutis products contain 'Processed Skin Cell Proteins' (PSP), ingredients developed through stem cell technology that improve wound healing, harness the power of human growth factors and cytokinds, and assist with revitalization using state-of-the-art molecular technology.
The gift-with-purchase for Neocutis products during our Mom's Night Out was an adorable and protective San Diego Hat Company sun hat!  One of our guests is modeling the hat at our event.
We had a chance to relax and visit with our guests sipping bubbles, wine and non-alcoholic bubbles, and enjoy hors d'oeuvres from La Mediterranee, a local mediterranean restaurant from right around the corner on Fillmore Street in Pacific Heights.  La Med is one of our favorite venues to cater our events.
During the evening, I provided information about Mommy Makeover procedures for our guests, including rejuvenation of the breasts, body and other areas after women have finished having their children.  I gave quick complimentary consults in my office for interested Moms and invited them back to learn more in a formal 45 minute complimentary consultation in the office.
Lastly, our brand new, hot-off-the-press Cosmetic Surgery brochure debuted at our Mom's Night Out event!   We have our new brochure around the office and a PDF version will be available online soon…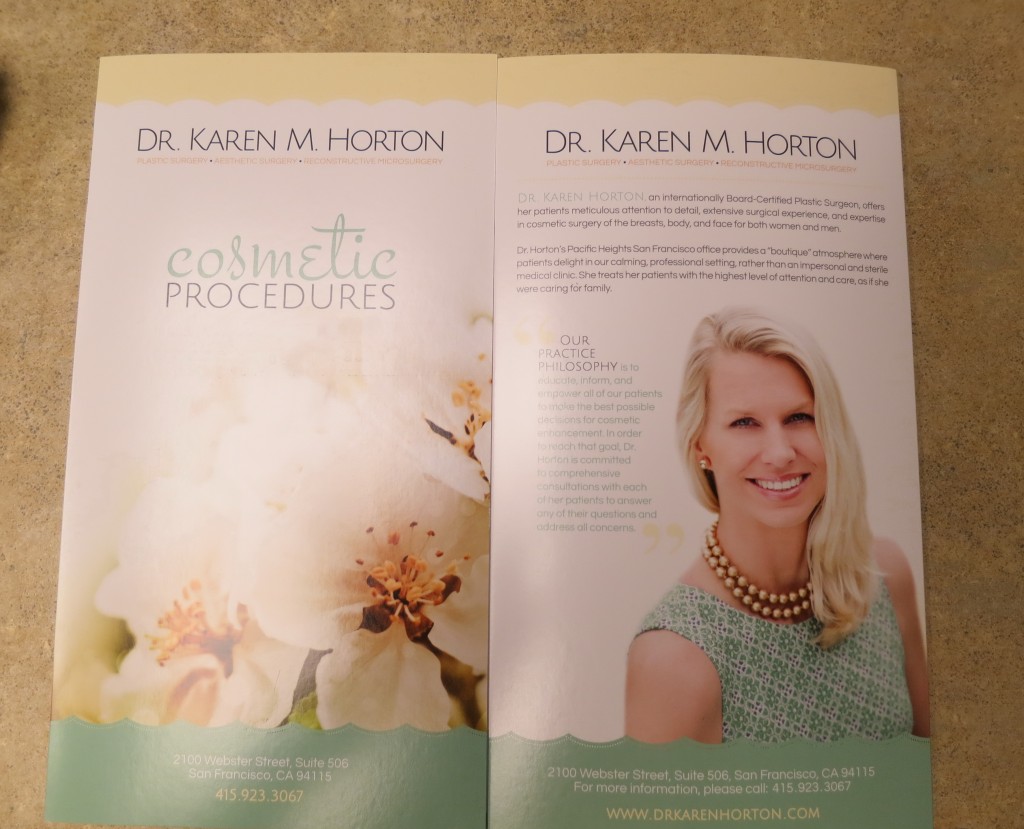 I was very proud to host my very OWN Mother-in-Law Betty Horton at our Mom's Night Out!   Betty visited with our office team, met some of my patients and many new faces, and was amazed at the incredible products and services offered in her daughter-in-law's office!   Betty was visiting for Mother's Day from Canada and was thrilled to be our guest of honor that evening.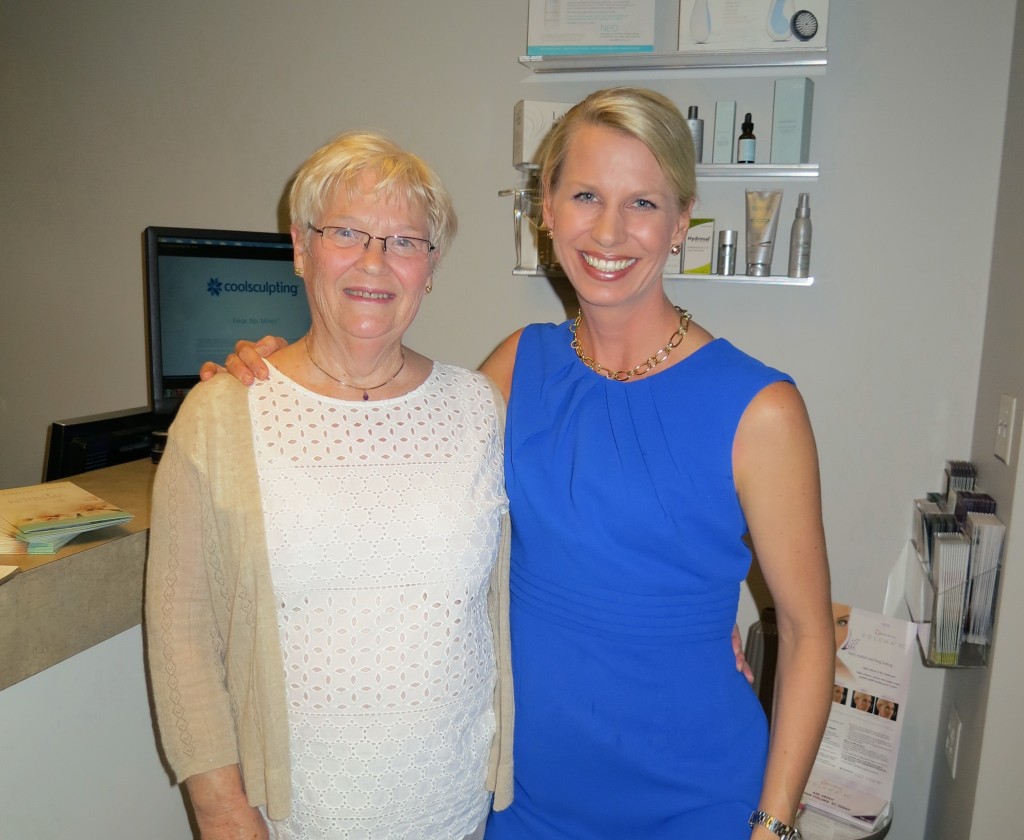 In all, it was a great success and a lot of fun!  I was lucky enough to score a sun hat for myself, together with one of my favorite Neocutis products, Biogel, a restorable hydrogel that delivers the anti-aging benefits of PSP in a lighter gel formulation for skin that is prone to oil and shine.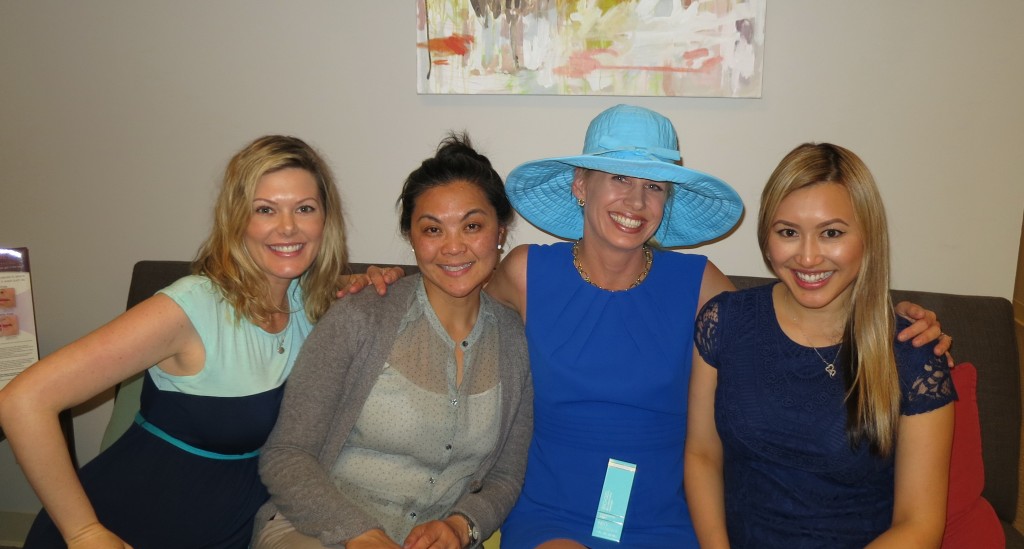 For those who missed our event, our next Evenings of Beauty will be THIS FALL.
Stay tuned for information about our fall open house when we will educate about correcting sun damage from the summer and host an educational evening about breast augmentation!
To receive our educational newsletters and be the first to know about our special events and promotions, SIGN UP FOR OUR NEWSLETTERS today and follow us on Facebook and Twitter!