Merry Christmas & Happy Holidays from Dr. Horton and our Plastic Surgery office team!
The holidays are here!  2016 has FLOWN by!  It seems I just finished making my resolutions for the year a short while ago…  While I didn't achieve all of them, it WAS a great year, both professionally and personally.
The amazing office team in my San Francisco Plastic Surgery practice had the opportunity to celebrate the holidays recently at a couple of unique and fantastic San Francisco venues.  Thanks to our office team:  Mary Pasache, Nurse Mari, Sharron, Jenny and Emily Sespaniak for a wonderful year and for helping me to care for our patients in such a meticulous, caring and perfectionistic way.
2016 was a BUSY year for us, as always.  We treated 887 Plastic Surgery patients! and 299 non-surgical cosmetic patients at Horton SPA.  It is an HONOR AND A PRIVILEGE to care for our patients!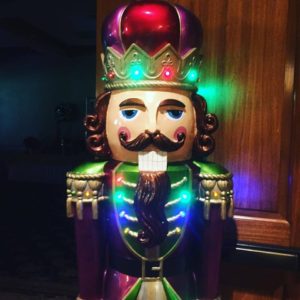 We celebrated the 5th annual BRA (Breast Reconstruction Awareness) Day – see this blog post for a report of our BRA Day 2016 activities.
We don't slow down this time of year – in fact, it is usually one of our busiest times!  Why?  Our patients have built-in time off work for surgical recovery, they have met their insurance plan's deductible and they often wish to have their breast reduction or second-stage/revision procedure after breast cancer reconstruction now.  Alternatively, winter serves as the perfect time to recovery from a cosmetic surgery procedure so that our patients are READY for their next adventure in a few months!
As such, our doors are OPEN and we are still working – even today!  Thankfully, we have 'Boxing Day' off (day after Christmas, known as that in Canada & the U.K.), and January 2nd off to celebrate the coming of the New Year.  Two 3-day weekends isn't bad for our busiest time of year.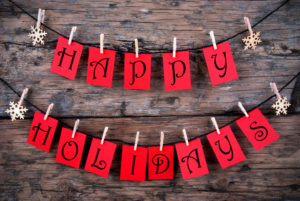 Our WINTER SPECIALS are ongoing – now is the perfect time to treat your skin and correct much of the sun damage done during the year.  Botox, fillers, Latisse, IPL, medical-grade skin care… click the specials link to learn more.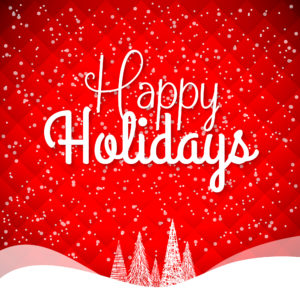 We wish you all the best for the 2016 holiday season, whether you celebrate Christmas, Hannukah, Kwanzaa, Festivus, Bohdi Day, Winter Solstice, Saturnalia, Yule, Omisoka, Shabe-Yalda or any other else we haven't had the opportunity to learn about yet!
Dr. Karen Horton, Emily Sespaniak, F-NP & our amazing Plastic Surgery office team!