"Evening of Beauty" with Dr. Karen Horton & Courtney McSpadden at Horton SPA!
Yesterday evening, we hosted our spring "Evening of Beauty"!  We were honored to invite our patients and members of the Bay Area community to learn about the latest & greatest non-surgical beauty treatments offered right here at Horton SPA!
From 5:00 to 7:00 p.m., we featured a live demo of CoolSculpting!  See images from the pre-procedure markings, application of the device and our lovely 'model' enjoying her treatment!  Who wouldn't want to "freeze their fat" while enjoying a glass of wine!?
I have personally tried CoolSculpting on my love handles and lower abdomen, and it was actually quite relaxing!  Read about my experience in a Twitter feed and our blog posts about why we chose to offer CoolSculpting treatments in the office.
Troy, our CoolSculpting representative, was also present to personally educate our guests and perform additional "CoolSculpting consultations" at our event: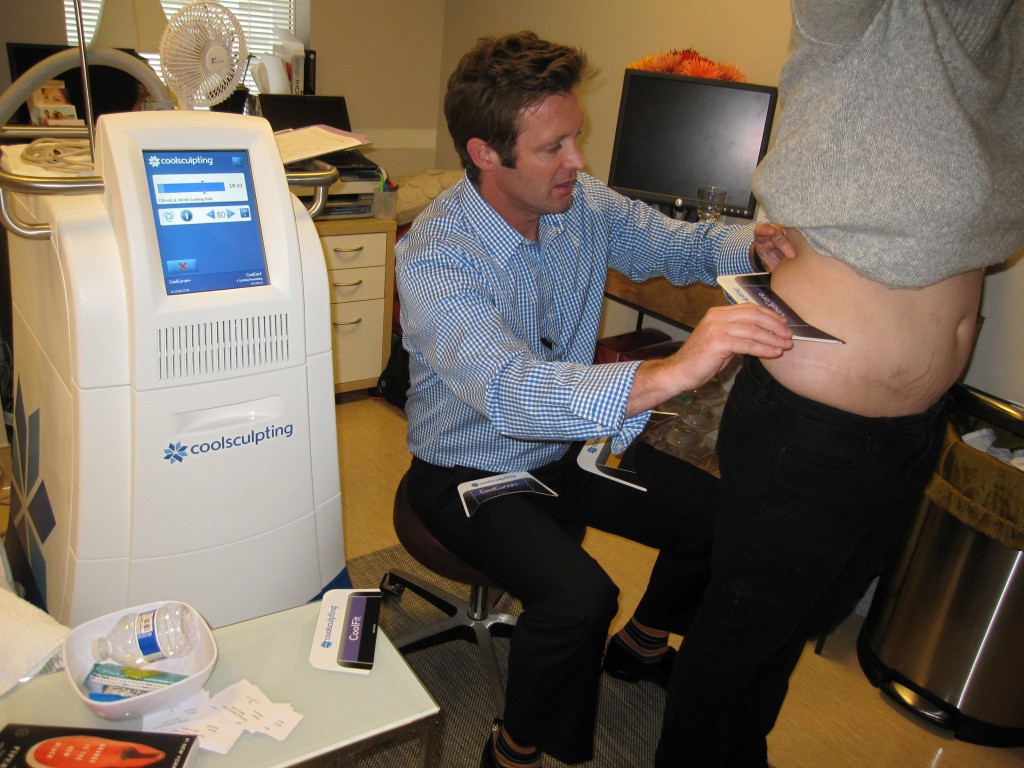 In addition to this exciting non-surgical alternative to liposuction, we had Macy from SkinCeuticals, one of our medical-grade skin care lines, present to educate our patients and guests about anti-aging treatments, sun protection, rejuvenation products and achieving a healthy and natural GLOW!
Each of our "beauty stations" featured a raffle for a complimentary treatment, including the newest injectable filler treatment:  Voluma!
We had a great spread of hors d'oeuvres from local spot La Mediterranee on Fillmore Street, and "bubbles", poured by Dr. Karen Horton herself (a former bartender while in pre-med and medical school!).
Our Evening of Beauty was a great success!  We look forward to hosting a similar event next month, just for MOTHERS!  Keep watch for announcements about May's Mom's Night Out and SIGN UP FOR OUR NEWSLETTER here!
To learn more about CoolSculpting, injectable filler treatments, Botox and medical-grade skin care products, visit the Horton SPA section of our website.
And for an in-person assessment, call 415-923-3067 or complete our "contact us" form online today to schedule a complimentary consultation with Dr. Karen Horton and/or Courtney McSpadden today!