Dr. Karen Horton and Dreena Gonzalez, DJ from Wild 94.9: Mommy Makeovers & CoolSculpting!

I am very excited to partner with Dreena Gonzalez from the radio station Wild 94.9 to promote the Mommy Makeover and one of our exciting in-office technologies, CoolSculpting!  Beginning October 1st, the Mommy Makeover and my practice, a unique all-women Plastic Surgery office in the Pacific Heights area of San Francisco, will be featured on Wild 94.9 to its listeners.
What makes my practice unique?  Learn more about me in a recent blog post.   My office specializes in Mommy Makeovers, non-surgical rejuvenation procedures such as CoolSculpting, Botox, fillers and IPL photofacials, and advanced breast cancer reconstruction techniques such as those utilizing Reconstructive Microsurgery.  Read my bio page for more information about me!
What is a Mommy Makeover?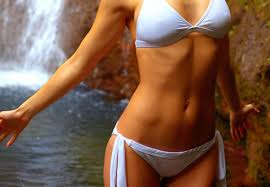 A Mommy Makeover procedure is designed to help Moms get their bodies back after they have finished having their children.  Whoever invented the term was brilliant!  A Mommy Makeover traditionally involves surgery of the breasts and tummy, such as a breast augmentation , breast lift and a tummy tuck, but it can also include liposuction, a labiaplasty, or non-surgical procedures such as CoolSculpting, Botox or other procedures at Horton SPA.  In reality, a Mommy Makeover can be anything you want it to be!
Why would Moms want a makeover?  Shouldn't they be happy with themselves just the way they are?  
Most Moms try their best to continue exercising, working and caring for their children with little time for themselves.  They don't necessarily want their breasts to look "fake" and they don't expect to look as fit and thin as they did as a teenager, but they do want to look their best as a Mom!
Mothers, by their nature, are GIVERS.  We take care of our children, our husbands, our coworkers, other family members, friends…  all before we think of ourselves.  It is rare for a Mom to schedule time or activities just for herself, without feeling some degree of guilt or considering that she is taking time away from her family or from work.  I can relate, being a working Mom, with very little time for myself!  I encourage women to avoid feeling guilt when considering doing something for themselves, such as when considering a Mommy Makeover.
Women with children want to look attractive, fit, youthful and to have a natural, proportional result that suits their body.  That's what a Mommy Makeover is all about! When we look our best, we feel more secure and reflect that to others, exuding confidence, happiness and overall attractiveness.  When a mother feels sexy and confident about her body, she is happier overall, her marriage benefits, and so does her relationship with her children.
It is NOT selfish or vain for a woman to want to look as fit, youthful and toned as she can be!  You know the term "happy wife, happy life" that is often used?  Well, the same applies to mothers!  "Happy Mommy, happy husband, happy family" could also apply!   Women's body image is directly related to self-esteem, and how women themselves.  When a mother feels fit, healthy and sexy, her marriage benefits, the kids get to see a happy, positive, energetic mother who serves as a great role model for her children.
As a mother of twins myself, I understand that Plastic Surgery is NOT for everyone, and that the surgical experience is indeed 'psycho-social'.  Surgery not only treats the outside of a Mom's body, but it can help her on the inside, too!  How a mother feels about herself as a wife and a woman is integral to her body image and self-esteem. For a Mom to want to take care of herself and feel youthful, feminine, sexy and confident is certainly NOT self-centered or vain!
The effects of a Mommy Makeover are not just to help a woman fit into her pre-pregnancy clothes or to wear a bikini.  Improving body contour can benefit a mother psychologically in ways that are often hard to measure, but I often hear from my Mommy Makeover patients that following their surgery, they are more confident wearing fitted clothing, at the gym, in intimate situations and their marriages have improved!  What a rewarding profession I have!
I understand and can relate to this internal struggle that mothers experience and I help my patients to reach (and hopefully surpass) their goals for their breasts, tummies, and other parts of their body so they have the best body image, self-esteem and confidence in their lives with their families!
We are excited to treat Dreena from Wild 94.9 to the first part of her Mommy Makeover!  
Dreena is having CoolSculpting treatments at my office this week.  Dreena will be detailing her CoolSculpting Mommy Makeover experience on the radio, on her social media and we will be sharing her results with you in future blog posts on my website.  Stay tuned for more information…
For more information about Mommy Makeovers, visit the Mommy Makeover section of my website and read my educational Mommy Makeover blog posts about this incredible spectrum of procedures which is individualized to each Mom, based on her body, her goals and her realistic available downtime!
Complete our online consultation request form to schedule a 45 minute Mommy Makeover consultation with Dr. Horton today or call 415-923-3067 to learn more!