CoolSculpting announces a new "flat" applicator, specially designed for THIGHS!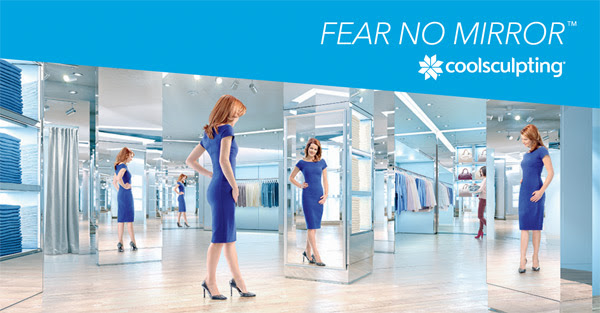 Our patients have longed for a non-surgical method to reduce fat deposits on their inner and outer thighs, and it is now here!  CoolSculpting's manufacturer has just released a new flat applicator that is specially designed for the treatment of inner and outer thighs!  And our office is one of the first practices to offer this new CoolFit applicator!

Here is a portion of the press release:
"ZELTIQ®, THE MAKER OF COOLSCULPTING®, LAUNCHES COOLSMOOTH™ APPLICATOR:  
COOLSCULPTING OBTAINS FDA CLEARANCE FOR THIGH INDICATION:
ZELTIQ Aesthetics, is pleased to announce the introduction of the CoolSmooth applicator, the latest addition to the applicator platform for the CoolSculpting system.
The CoolSmooth applicator is the first and only non-surgical solution clinically proven and designed for fat reduction of the outer thighs. The non-vacuum based cooling easily treats non-pinchable fat bulges and the comfortable design adjusts to fit each individual patient. In a recent CoolSmooth clinical study where patients received unilateral outer thigh treatments, 86% of patients noticed visible fat reduction after just one treatment and 86% of patients were satisfied with their results. Of note, 89% of patients would recommend the CoolSculpting procedure to a friend. Combining the CoolSmooth applicator with the CoolFit applicator, launched last year and designed to treat the inner thigh, the CoolSculpting procedure can now treat the complete thigh area.
The CoolFit applicator features a flat vacuum applicator cup and larger cooling plates than the other vacuum applicators. This allows physicians to treat longer, harder to reach areas such as the inner thighs.  As a part of the clinical study submitted to the FDA, 84% of patients noticed visible fat reduction after just one treatment and 93% of patients were satisfied with their results. In addition, 90% of patients would repeat the procedure.
With this newest indication, inner and outer thighs join the abdomen and flank as parts of the body successfully treated by the CoolSculpting procedure. A recent market research study revealed that 7.2 million people expressed an interest in CoolSculpting as a solution for inner or outer thigh fat. This is in addition to the 13.2 million and 7.4 million interested in undergoing the CoolSculpting treatment for the abdomen and flank, respectively.  Results and patient experience may vary.

In the U.S, non-invasive fat reduction is now cleared for the flanks (love handle), abdomen, inner and outer thigh. The CoolSculpting Procedure for non-invasive fat reduction is available worldwide.
This addition to the CoolSculpting repertoire, the options for Mommy Makeover procedures are expanded – exciting for many Moms seeking to sculpt their thighs and avoid surgery, anesthesia and downtime!
To schedule your own CoolSculpting consultation at Horton SPA and to learn whether this exciting new technology and the newest flat applicator for THIGHS is right for you, contact us via our online form or call 415-923-3067 today!