CoolSculpting® Recovery and Results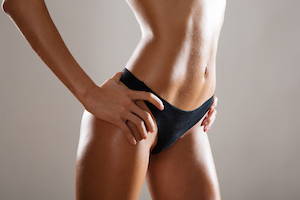 Bruising and swelling after CoolSculpting® is minimal for both men and women, and nearly all patients experience mild but tolerable tenderness after treatment. However, any post-treatment symptoms are temporary, typically subsiding within a few days (up to two weeks). In most cases, Tylenol is our recommended management for any discomfort experienced.
The results for our CoolSculpting® patients have ranged from subtle (but pleasing) to dramatic in both women and men. As described in our previous post, the 'Treatment to Transformation' philosophy truly facilitates the best body sculpting results without surgery. We go above and beyond the average non-medical day spa by treating our CoolSculpting® patients in a Plastic Surgery office, ensuring absolute patient comfort and a positive treatment experience. We also apply post-treatment compression garments as we do for other body contouring procedures, and we maintain close communication and follow-up with each CoolSculpting® patient after his or her treatment.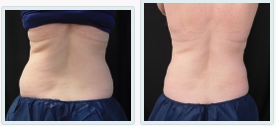 In the end, the key to limiting post-treatment symptoms and enhancing overall results is to seek a CoolSculpting® Provider who is extensively trained in CoolSculpting® technology. A qualified Provider not only has experience in determining which treatment areas are worthwhile for CoolSculpting® therapy, but they also know when to say "NO" to inappropriate candidates or body areas that would not benefit from this treatment.
We pride ourselves in our high CoolSculpting® online reviews as well as having happy, satisfied patients who have noticed impressive results and express delight at having received this treatment. Our office team has each been personally treated with CoolSculpting®, as have our spouses and family members. We wouldn't be so enthusiastic about this technology if we had not seen striking results with our own eyes!
– Dr. Karen Horton, Board Certified Plastic Surgeon
Contact Our Office
If you would like more information about this non-surgical fat reduction treatment, or if you are interested in scheduling a consultation, please feel free to contact us today.