"My CoolSculpting experience" – by Mary, our Patient Coordinator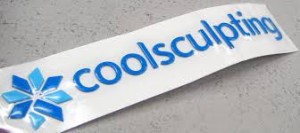 The following is a description of our very own Patient Coordinator and Office Manager Mary Pasache's experience with CoolSculpting, the novel non-surgical fat reduction technology we are proud to offer.  Written while she was having her treatment, Mary recorded her CoolSculpting experience and is enthusiastic to share it with us: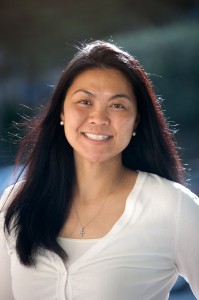 "It's been an exciting time in our office this year!  CoolSculpting has been the talk of town all over the Bay Area and Northern California.  Our patients, their family and friends have been very excited about this new technology that reduces targeted fat deposits by up to 25% in a single treatment, but does not require surgery.

My experience with CoolSculpting has been a good and positive one. Recently I treated my axillary (upper back fat) fat deposits and today I am completing those areas and treating my abdomen.

The first step in finding out about whether CoolSculpting is appropriate for you is a visit to our office and meeting with one of our Nurse Practitioners, who are experts in CoolSculpting.  Lisa or Courtney describe the procedure in detail, talk about areas of opportunity for fat reduction, examine your fat deposits and take anonymous 'before' pictures.
After that comes the markings to insure that the CoolSculpting applicators are placed at the maximal fatty areas for the best results.
After my first CoolSculpting treatment, I worked a full day in the office without discomfort.  I was able to exercise and work out the next day – I went for a run and lifted weights. There was absolutely NO down time. My treated  areas were red and a little sore for a few days but it did not stop me from working out or my regular activities.

When the CoolSculpting applicator is placed on the area it feels like a  vacuum. It feels like it's pinching but then the cold is turned on it that feeling dissipates. It definitely feels cold and then feels numb, and is totally comfortable.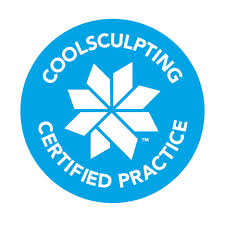 When the applicator is removed, the area that was cooled looks like a raised stick of butter. Our Nurse Practitioner then massages the frozen fat deposit to help break down the fat molecules.. This part feels very weird and is slightly uncomfortable for the minute or two that it is being massaged, but it's completely bearable with deep breathing. It's a two minute massage and then your treatment is complete. After my treatment this afternoon, I won't be exercising but will definitely be working out tomorrow.

In between and  during my treatments I actually was working!  I was able to answer emails and return patient calls during the treatment.  Many of our patients actually fall asleep during their CoolSculpting session – what a luxury, to freeze your fat and take a nap at the same time!"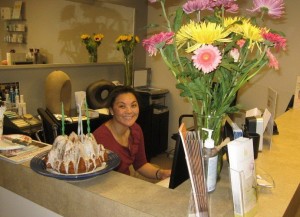 Thanks to Mary for sharing her experience with us!  View before & after photos of CoolSculpting results here.
We have completed nearly 300 CoolSculpting treatments to date and are taking our follow up images 2 months and 4 months post-treatment.  Our CoolSculpting before and after photo gallery will continue to updated later this fall .
To learn more about CoolSculpting, treatments offered at Horton SPA or to schedule a consultation with us, complete our online request form or call 415-923-3067 today!