CoolSculpting® for Men Vs. Women: Part 2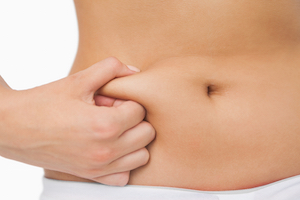 CoolSculpting® is scientifically-based, clinically-studied, and has been FDA-approved for fat reduction in the abdomen, flanks, thighs and mid-section for both men and women. Each patient seen in our office is carefully examined by our Providers who have undergone extensive training through a "CoolSculpting® University" program and have received certification for this procedure. During this evaluation, fat deposits appropriate for treatment are mapped out, and a customized treatment plan is formulated.
The number of CoolSculpting® treatments recommended for men can vary from women, with the total number of treatments tailored to the individual and the area of fat being targeted.
Certain areas – such as firm, fibrous fat in the flanks (midsection fat) or the back – may require more than one treatment, while other areas – such as the central abdomen – may have significant results after only one treatment. The average reduction in fat using a single CoolSculpting® treatment is up to 25% for a specific area, and we have seen dramatic results after one to two treatments for many of our patients (particularly males).
On average, results can be seen as early as one month post-treatment, with follow-up photographs taken at two months, and the "final, final" results achieved after about four months. For the most dramatic results with CoolSculpting®, we recommend a 'Treatment to Transformation' approach. With this method, an entire area is treated to completion, which often requires more than one CoolSculpting® treatment. The 'Treatment to Transformation' approach also involves evaluating the body using a 360-degree viewpoint, as some areas of the body that can benefit the most from CoolSculpting® are seen from behind!
Ultimately, we encourage anyone seeking the very best results to adopt the 'Treatment to Transformation' frame of mind. Patients (both male and female) we have treated using this philosophy have been the ones who are most impressed and "wowed" by their overall CoolSculpting® results!
Contact Our Office
To learn more about CoolSculpting®, or if you would like to schedule a consultation at our office, please don't hesitate to contact us today.