BRA (Breast Reconstruction Awareness) Day 2015 in San Francisco!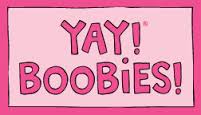 This year marked BRA Day USA's 4th annual Breast Reconstruction Awareness Day in the United States.  For the 4th year in a row, I hosted San Francisco/Bay Area BRA Day events in my Pacific Heights office and a barre fitness studio in Marin.
Learn about the history of San Francisco's BRA Day event, hosted by yours truly:  I am excited to share photos and details of our event with you!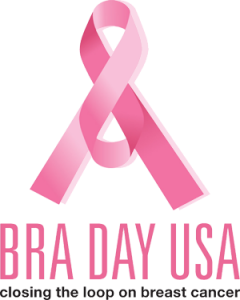 BRA Day 2015 emphasized the "Team Approach" to breast cancer care from diagnosis of breast cancer through all the stages of breast reconstruction.  As in our office, it takes an entire multidisciplinary team to care for patients, particularly breast reconstruction patients!
Hosted by Board Certified Plastic Surgeons who are members of the American Society of Plastic Surgeons, the BRA Day campaign combines a mix of new and old media, including public service announcements for commercial TV, social media campaigns, advertising, aggressive outreach to the media, clinical research, international collaboration and grassroots events.
This year's FOURTH ANNUAL San Francisco featured an office-based awareness campaign about advanced breast reconstruction techniques offered by my practice.
We featured a slideshow of before-and-after breast reconstruction images, patients who have had breast reconstruction present to share their stories, light non-alcoholic refreshments, and local businesses supporting breast cancer reconstruction awareness!
I discussed the various options available to women facing breast cancer, or those who choose to undergo prophylactic mastectomy as "risk reduction" surgery – i.e. BRCA gene positive women (like Angelina Jolie!).
Nipple-sparing mastectomy, immediate single-stage implant reconstruction, and advanced Microsurgical techniques such as the DIEP/SIEA flap and TUG flap were presented.  For women who only require a lumpectomy with radiation, local tissue rearrangement (breast reconstruction by a lift or reduction) is also an option!
During the day, I saw patients for breast reconstruction and cosmetic procedure consultations, many follow-ups, Nurse Mari and I educated our patients preoperatively before their surgery, and I had repeat 'discuss surgery' visits with other patients who wanted to learn more about their procedure of interest with me.
Many of our BRA Day guests were breast reconstruction patients already, and they enjoyed learning from one another's experience while visiting on our comfy couches in the waiting room.  We served bubbles from Jam Cellars – very cutely titled 'Toast', and 'Butter' Chardonnay to our guests at our reception!  

We hosted a noon-time reception where I thanked everyone for coming, told them about the Breast Cancer Bathing Beauties project (to be published in advance of BRA Day 2016!) and invited some of our guests to talk about their ongoing projects that increase awareness about breast cancer reconstruction.
One of our guests, Keira Kotler, described to the group her new company Everviolet, an upcoming intimate apparel and loungewear collection!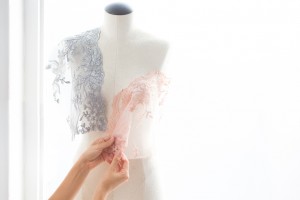 DIEP flap reconstruction patients presented me with an incredible photograph taken of her in body paint following her breast reconstruction.  Her website, www.LoveLydia.net goes into more detail about this exciting and meaningful project.  I encourage you to visit it!
Lydia described a 3-D printing company she is partnering with to improve the results of nipple and areola reconstruction following mastectomy when the nipple cannot be saved.  It is very exciting to think what better options we will be able to offer women in just a few more years!
I also participated in a LIVE Twitter party for Living Beyond Breast Cancer at the end of BRA Day 2015.  Together with a few other Physicians who care for breast cancer patients and perform breast reconstruction, I answered live questions about breast reconstruction involving implants, the body's own tissue and if chemotherapy or radiation is present before or after reconstruction.
What happened at the end of BRA Day in San Francisco?  Well… we drove up to San Rafael in Marin County, near my home!
Pure Barre San Rafael, a fitness studio owned by my good friend Shannon Piro, whose mother is a breast cancer survivor, kindly hosted a private barre fitness class to end BRA DAy 2015!
Thank you to everyone who made BRA Day 2015 such a huge success and a memorable morning, afternoon and evening!  Stay tuned for details of our 2016 event, including the unveiling of the Breast Cancer Bathing Beauties project…
Follow me on Twitter, 'Like' my professional page on Facebook, and sign up for our email newsletters to stay on top of events before they happen!
YAY!  Boobies! 2015