Treatment of the "Double Chin": Surgical & Non-Surgical Options

Non-surgical treatment of neck fat with KYBELLA
With the release of Kybella, an FDA-approved injectable that targets submental (under the chin) fat, questions have been raised about the pros and cons of the new FDA-approved Kybella injections (non-surgical) versus an in-office liposuction procedure (surgical).
Below is a series of frequently asked questions about treatment of the "double chin" to help clarify treatment options to make an informed decision about which procedure may be best for you.
We also provide our opinion about which products or treatments we recommend to our patients.  
How does Kybella work?
Kybella is deoxycholic acid, a fat-absorbing substance found in our bodies naturally.  When injected into the fat beneath your chin, KYBELLA® causes the destruction of fat cells, an inflammatory reaction ensues, and the body will eventually clear related waste products. Once destroyed, the destroyed fat cells can no longer store or accumulate fat.
Is there any downtime after Kybella?
While Kybella is a non-surgical procedure, moderate to severe swelling can occur for up to two weeks following injection. It is advised that you NOT have this procedure done within a couple weeks of any major event as individual responses to this treatment can vary.
The most common side effects are swelling, bruising, pain, numbness, redness and areas of hardness around the treatment area. KYBELLA® can cause serious side effects, including trouble swallowing and nerve injury in the jaw that can cause an uneven smile or facial muscle weakness.
How many Kybella treatments are required for noticeable results?
At least 2-4 treatments, spaced at least one month apart are usually recommended.  Up to 6 treatment sessions are often recommended.  This is different from liposuction, which involves a single surgical procedure with more reliable and dramatic results.
Can Kybella be used elsewhere in the body?
It is not known if KYBELLA® is safe and effective for use outside of the submental area.  Therefore, we don't recommend its use anywhere else in the body!
At this point, we have not been impressed with the results after Kybella injections.  Usually, 2-3 injections are required for a subtle result.  There has been significant swelling and discomfort in patients.  Liposuction is a more effective treatment with much less downtime and more dramatic results in our patients.  And the cost ends up being about the same!  
Surgical treatment of neck fat with LIPOSUCTION
How does submental liposuction work?
Liposuction is a surgical way to permanently remove fat from under the skin.  Using one or two tiny incision(s) measuring 2-3 mm diameter under the chin crease, numbing (also called 'wetting' or 'tumescent') solution is first injected to puff up the fat cells, constrict the blood vessels (minimizing bruising and swelling) and to numb the area.
Liposuction of the neck can be performed as an in-office procedure for most patients under local anesthesia.  We offer an anti-anxiety pill to take before surgery, which is optional, and fasting is not required for an in-office procedure.
Next, a blunt-ended wand called a cannula is inserted through the incision and fat is removed permanently through a small incision, concentrating the majority of fat removal in the most prominent area under the chin and feathering it out to blend the edges for a smooth, natural contour.
You can find more detailed information about liposuction in these related liposuction blog posts by Dr. Horton.
What is the downtime after liposuction of the neck?
Following liposuction, you can expect mild swelling and bruising that will last 1-3 weeks.  Interestingly, liposuction recovery is usually much easier than after Kybella!  The swelling reported after Kybella treatment is usually much more than with liposuction of the neck!
We recommend NO exercise for at least 2-3 weeks after neck liposuction, or until bruising is resolved.  One week off work is recommended after liposuction in any area of the body.  There is surprisingly usually very little discomfort after neck liposuction, with Tylenol taken for postoperative soreness by most of our patients.
Can men and women have submental liposuction with equal results?
YES!  Liposuction of the neck is a very popular procedure for men.  Learn all about it in this blog post.
What happens if you gain weight after liposuction?
Results after liposuction, no matter where it is performed on the body, are permanent!
SO…  If a patient is a candidate for either Kybella treatment or liposuction of the neck, which is recommended?
That is the million dollar question!  Actually, the $3500 question!  Typically, two treatments of Kybella are required, with significant swelling and downtime, for a moderate result.
Liposuction on average, if performed in the office, costs around the same, with dramatic results and the downtime as described above. 
Therefore, even if a patient comes to our office asking about Kybella, we educate them about ALL their options and recommend the one that will deliver the most reliable results – which is usually liposuction.  
Because we offer Board Certified Plastic Surgery expertise and can deliver the most effective surgical treatment in a safe, controlled setting, we recommend the most effective treatment, which is usually liposuction.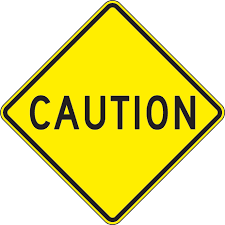 Beware of day spas that offer injectable treatments where you never meet a Physician!  Everyone is getting in on the action these days, trying to make a buck.  We treat our patients as just that – PATIENTS – who are considering a surgical or non-surgical cosmetic procedure, and we take our responsibility as Board Certified practitioners extremely seriously.
However, for the patient who absolutely does not want to have surgery, who can afford the social downtime of swelling and doesn't mind many needle injections of the product, Kybella is also reasonable to consider.
We hope this information helps!  To learn more about liposuction of the neck by Dr. Horton, complete our online consultation request form or call 415-923-3067 today!