Tips for Moms & Kids for Reducing Sun Damage this Spring & Summer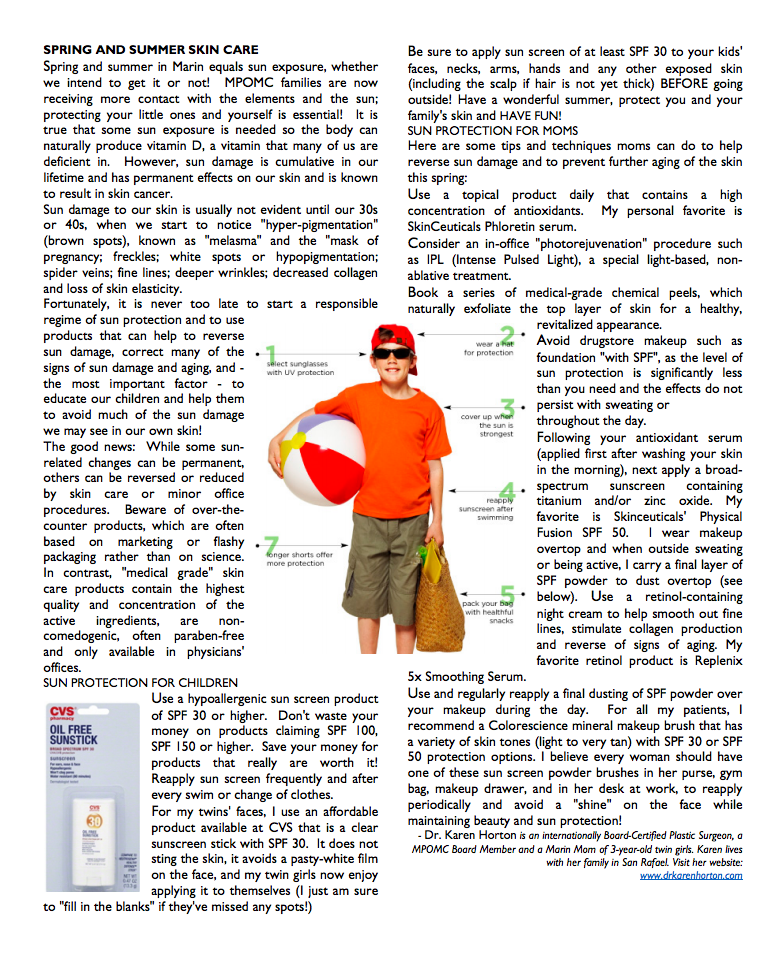 An article by Dr. Karen Horton was recently featured in the Marin Parents of Multiples Club (MPOMC) newsletter. In the article, the San Francisco, Board-Certified Plastic Surgeon shares her advice for helping reduce, and even reverse, the harmful effects of the sun.  As a mother of twins herself, Dr. Horton is familiar with the challenges, as well as fun outdoor opportunities, warmer weather brings. Click the image above to enlarge the article and read about Dr. Horton's spring & summer sun tips!
What else can be done to treat sun damage?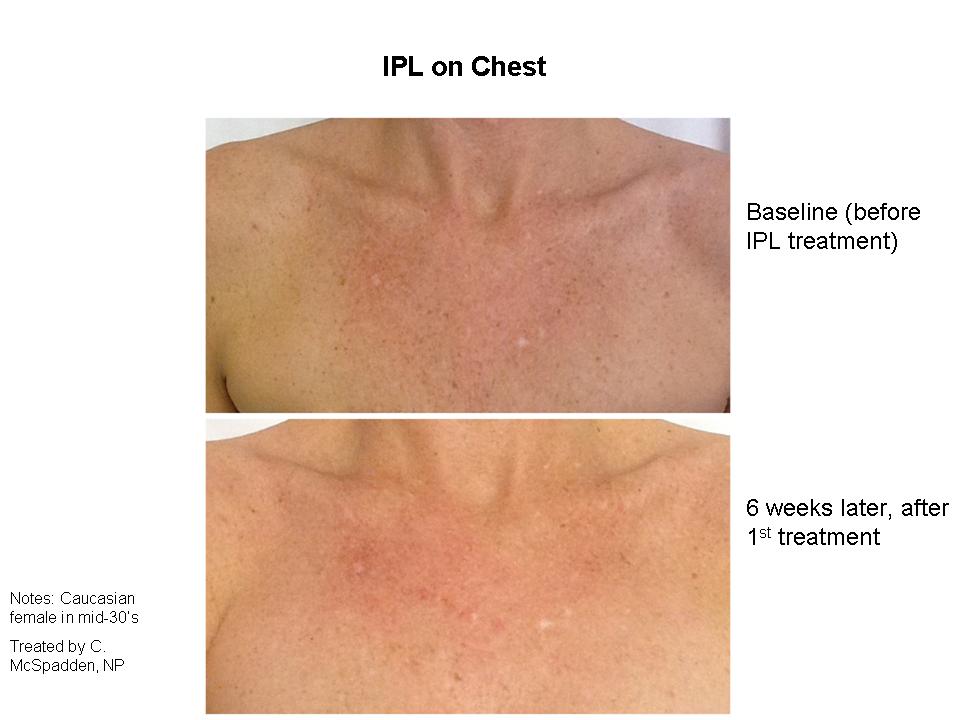 IPL (intense pulsed light) treatments can lessen many of the changes of sun, including red and brown spots, and can help rejuvenate the overall skin appearance.  A series of chemical peels can also create increased cellular turnover and refresh the skin from the bottom up, helping to treat sun damage and aging.
Some of Dr. Karen's favorite skin care products are featured below:
Horton SPA, Dr. Horton's non-surgical side of her Plastic Surgery practice, educates her patients about "medical-grade skin care" products, FDA-approved procedures and clinically studied skin care regimes that help everyone "put their best face forward" and be responsible when enjoying time outside in the sun!
In her time away from the office and caring for her Plastic Surgery patients, Dr. Horton is also a proud mother of 3-year-old fraternal twin girls & an active Board Member of MPOMC.  She is MPOMC's Social Media Chair and is responsible for posting interesting and enlightening articles and posts on MPOMC's Facebook Page.
Dr. Horton encourages all women and men, parents of children of any age, parents with twins & other higher-order multiples in their family in addition to single individuals to read her article and to practice sun safety year-round.
To learn more about skin care, sun damage and what can be done to help reverse and lessen the effects of aging and chronic sun exposure, schedule a consultation at Dr. Horton's office by clicking on our online form and/or calling 415-923-3067 today!