"Goldilocks" 8th generation breast implants: Not too ripply, not too firm, just right.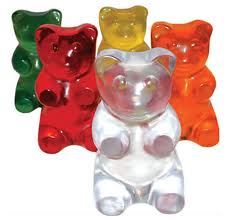 The last few years have seen some major advances in the types and styles of breast implants available to women in the U.S.  While other devices are commonly available in other countries like Canada (where I trained) and Europe, the FDA has strict regulations that generally take longer for devices to receive approval in the United States.  Over the past year, several new implants are now available to us.
All silicone implants are "gummy bear implants".  This means that if you were to cut them in half, they would stay in two pieces.  The silcone molecules stick to one another, like a gummy bear.  However, there are different types of gummies: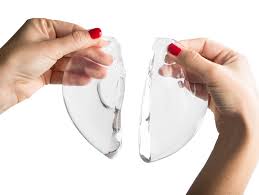 We have the most soft and moist gummies "6th generation" silicone implants (usually used for breast augmentation).  We have very stiff and almost stale gummies "7th generation" silicone implants (that I haven't been that impressed with).  And we also now have intermediate "8th generation" gummies.  I feel the newest silicone implants are IDEAL for the final stage of implant reconstruction after mastectomy.
A previous blog post detailed the increased fill of the 6th and 7th generation breast implant volume from 85% to 96%.  This changed the outcome for the better in very thin women or breast cancer survivors who had very thin, skin flaps.  Women noticed less rippling, nicer cosmetic results and felt even BETTER about having their implants on top of the muscle!  (Previously, rippling was the only potential trade-off of implants in the prepectoral position for breast reconstruction – known in my practice as "on top of the muscle").
Although subcutaneous implant reconstruction (implants placed on top of the muscle after mastectomy) has recently been rebranded in our scientific literature as "prepectoral" breast reconstruction, it has been my standard of care for ALL patients for over 12 years!  Learn more about this type of breast reconstruction (which does not need additional products like ADM).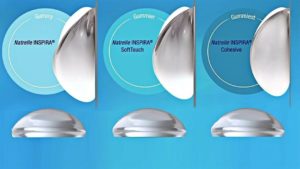 The 6th generation implants have the least "cohesivity" (stiffness of the silicone that occurs through cross-linking of the molecules).  I describe the consistency of these softest implants as being like a very soft jello. These are most commonly used for breast augmentation, where we have padding of breast tissue on top of the implant and we are not concerned about seeing folds of the implant, known as "rippling" or "wrinkling".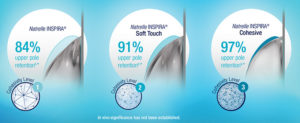 The 7th generation implants have turned out to be less satisfying for breast reconstruction than I anticipated.  They have the same consistency as shaped silicone gel implants that I used during my Plastic Surgery Residency training in Canada.  Unfortunately, patients complained that they felt too firm, which I thought was due in large part to the textured surface.  I am not a fan of texturing.  Texturing holds the implants stiffly in place, which is not natural or desired by most women.  Now there is also a potential safety concern with textured implants:  bia-ALCL.  Read about this rare condition here.
There have also been several anecdotal reports by colleagues of mine of the stiffest cohesive silicone implants spontaneously flipping over to be upside down in their pocket – something I have seen at least twice when I exchanged 7th generation implants because of stiffness and unnatural appearance for 8th generation ones.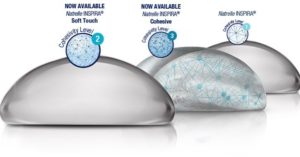 What is the 8th generation implant?  An intermediate stiffness or "cohesiveness" option.  It really is the "Goldilocks breast implant" for breast reconstruction patients!  Not too soft and ripply (particularly important in very thin women) – not too firm, upside down or immobile – just right.  My patients who requested exchange of their stiff 7th generation implants for 8th generation softer ones are extremely happy with their final reconstruction outcome and have been able to move on with their lives.
.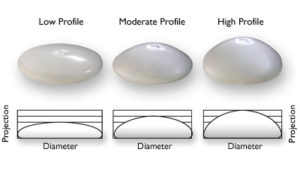 For each type of silicone implant, there are still many different options of implant projection (low, moderate, high, extra high profiles).  Doing a quick search of other new implants online  yielded some crazy images (Hello Kitty implants, anyone?).  There are NOT really Hello Kitty implants!
To learn more about options for breast implant reconstruction and for the latest information, schedule a consultation online, call 415-923-3067 or visit my website!