Favorite medical-grade skin care – from Mary Pasache, veteran Plastic Surgery Coordinator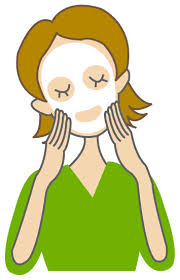 Our Patient Coordinator and Office Manager, Mary Pasache, has seen just about every fad, trend, scientific development and even scams in Plastic Surgery, beauty and skin care.  Mary has run our office for nearly 20 years and is an expert at what works, what doesn't, which treatments are just short-lived media buzz or too good to be true, when to pay attention to a new product, and which products offer the best value and deliver true results for our patients.
Our office only offers "medical-grade skin care" – this means products are clinically studied to be effective, are FDA-approved, based in science, and are personally approved by Dr. Horton and the Aesthetic Nurse Practitioners of Horton SPA.  As opposed to skin care products that are heavily marketed in department stores or in magazines, medical-grade skin care products are generally only available at a physician's office; they provide noticeable scientific results without parabens (preservatives suspected to have a weak link to breast cancer development), and without fragrances or excessive packaging. Here, Mary describes her favorite skin care products offered at Horton SPA: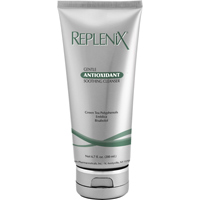 "For early morning and nighttime cleansing:  Replenix Gentle Antioxidant Cleanser – a great cleanser for sensitive but oily skin like mine!  It cleans and moisturizes at the same time and is good for when I have breakouts or dry skin, depending on the season, the level of moisture in the enviroment, sun exposure and hormonal levels.  It contains a 

blend of antioxidants including Green Tea Polyphenols, Emblica, Ectoin and Bisabolol that nourish, soothe and hydrate the skin while being non-comedogenic."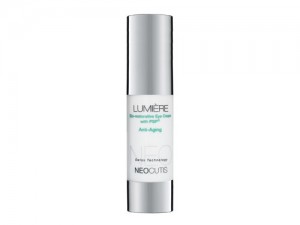 "Neocutis Lumiere eye cream – I apply this day and night.  I LOVE, LOVE, LOVE this eye cream, it is smooth and silky! It gives my eyes the added boost that they need.  I couldn't live without it!  LUMIÈRE Bio-restorative Eye Cream helps smooth the appearance of fine lines and wrinkles in the undereye area.  It includes caffeine (alleviates skin puffiness), hyaluronic acid (plumps up and hydrates) and bisabolol (visibly diminishes undereye darkness) to give eyes a fresh look."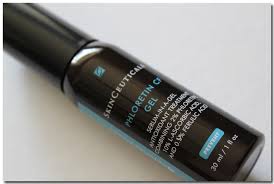 "Every morning, to protect my skin and aid in DNA repair of UV-induced sun damage, SkinCeuticals Phloretin CF Gel.  This product is shown to actually help DNA repair mechanisms and aid in the skin's natural ability to heal the dermis after sun exposure, additionally protecting against future sun and free radical-related damage of the skin.  Phloretin is a natural antioxidant derived from apples designed to protect the skin from free radical damage, while stimulating the production of skin-boosting collagen and increasing cell turnover rate. Phloretin CF is formulated with a combination of 2% phloretin, 10% vitamin C, and 0.5% ferulic acid – all powerful anti-oxidants!"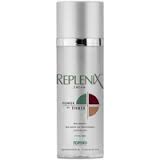 "Replenix Power of Three – this product contains a trio of 90% Green Tea Polyphenols, Resveratrol (

the antioxidant from red wine) 

and Caffeine U.S.P. to moisturize the skin without being greasy and deliver three separate and complimentary anti-oxidants in a simple, effective product.  One bottle is equivalent to approximately 500 cups of green This cream is light enough to use day and night, and goes on like water!  It is recommended for anti-aging and for patients concerned about photodamage, and is effective for rosacea and sensitive skin.  It is also appropriate for post-peel or IPL and for patients fighting acne."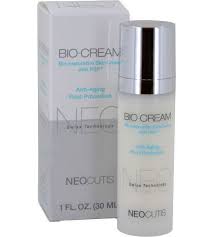 "Neocutis Biocream is my go-to every season moisturizer, applied day and night.  Biocream makes my skin feel well hydrated and creamy.  Biocream bio-restorative skin cream is the first and original skincare cream formulated with patented PSP®, a nourishing protein blend including Human Growth Factors and Cytokines for state-of-the-art skin revitalization.  This product helps to reduce the appearance of fine lines and wrinkles, enhance the appearance of skin tone, texture and firmness, and restore moisture after cosmetic procedures.  As Courtney has remarked, "I could bathe in this stuff!"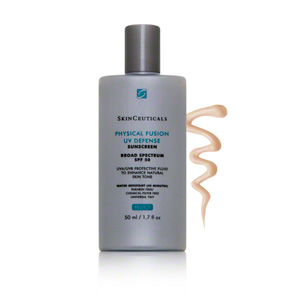 "For my face, neck, chest and body, I use SkinCeuticals Physical Fusion SPF 50 tinted sunscreen every single day!  You can't forget the sunscreen, ever!  This product goes on smoothly, with thin texture, that's not too thick and offers great protection under your makeup ALL day long.  It features 

a unique blend of physical filters and natural extracts to provide excellent UV protection.
Zinc oxide and titanium dioxide prevent sun-damaged skin by blocking UV radiation. Artemia Salina, a plankton extract, helps increase your skin's ability to protect itself against UV and heat stress. Translucent color spheres also give this formula its sheer tint. With each application, this sunscreen will work to enhance your appearance and protect your skin. Prevent sunburn and other damage with this lightly tinted sunscreen. I have naturally dark skin and it gets darker in the sun.  Physical Fusion, while pigmented, does not leave a whitish tint and effortless blends into my skin, becoming invisible sun protection."