Treatment Review: Medical-Grade glycolic peel for facial refreshing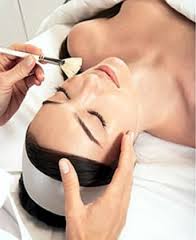 What is a peel?  A medical-grade peel?  Does it cause your skin to peel?  Is there downtime?
A "medical grade peel" is a topical treatment performed in my office SPA.  It is a gentle chemical exfoliation of the skin involves using specific acid compounds applied topically to the skin to remove the outer layer of the epidermis in order to reveal fresh new skin cells. '
One of our favorite peels is Glytone Professional by Enerpeel®.  Glytone uses an innovative technology that allows the product to penetrate the skin and work underneath the visible outer layer of skin, providing maximal effectiveness with minimal irritation.
The term "peel" can be a misnomer because not everyone will actually see peeling after a treatment. With our Glytone peels, you can get the benefit of the peel with minimal or none of the "peeling" skin you may have come to expect with these treatments.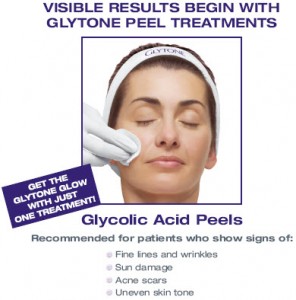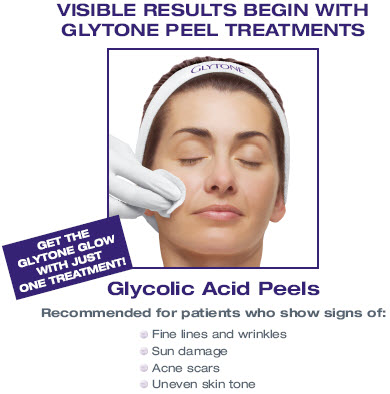 The following is a review of a glycolic acid peel offered at Horton SPA, courtesy of Sharron Wong, our Billing Specialist: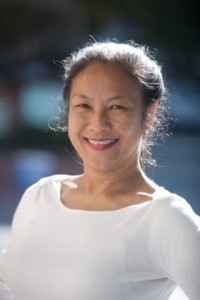 "I am a middle-aged woman with concerns about growing, dark pigmentation spots on my face due to age and sun exposure. I recently had a Glycolic Facial Peel performed by Lisa Leung, N.P. of Horton SPA. For the most part, I found the experience quick (total time 15-20 minutes), easy and relaxing.
The only part that became uncomfortable was the last 30 seconds of the "acid cooking", but discomfort quickly disappeared after Lisa applied the neutralizer.
Immediately after the peel concluded, my face emerged red and inflamed in the sensitive eyelids and upper lip, but refreshed. I followed Lisa's instructions after treatment, and during the next 2 week post-treatment period, I only experience minimal peeling in a small area on the right side of my nose that peeled only once.
Lisa's treatment plan for me requires a series of peels to obtain the end result.  I look forward to taking this journey with her!"
Thanks to Sharron for sharing her experience with us.  To learn more about medical-grade peels and to schedule a consultation at Horton SPA, fill out our online contact form or call 415-923-3067 today!