What sets Dr. Karen Horton apart as a Mommy Makeover expert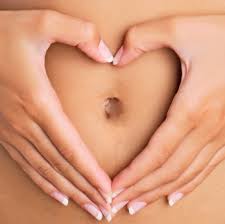 We asked our patients "How would you describe Dr. Horton?".  Here are some of their comments:
Dr. Horton is described by her patients as "warm, welcoming, approachable, a perfectionist, skilled at her craft, and above all an ARTIST – exactly what you want when you are considering cosmetic surgery!"  See some of our other patient testimonials for her patients' words about their experience with Dr. Horton.
Another patient recently commented:  "From the very first visit, I felt reassured and confident that Dr. Karen Horton was a true and gifted clinician and surgeon. Her manner is so gracious and reassuring, her plans were explicit which she clearly explained in layman's terminology.  The staff that supports the office are all wonderful and do a great job to make you feel welcome and cared for.  
The morning of my surgery, she came to see me as I was getting prepped and made me feel safe and in an caring, excellent hands.  She held my hand as I was going to sleep and made me feel compeletely safe and in good hands.  What doctor ever does that?!  The outcome was beyond my expections and I have already referred several friends to her practice. It is always a bit scary to have surgery, but when there is someone like Dr. Horton, it removes all fears."
Dr. Horton has extensive training and experience , completing 6 years of Residency and Fellowship training  specifically in PLASTIC SURGERY (16 years of university in total!) and she has been in Plastic Surgery private practice in San Francisco since 2006.  She is internationally Board Certified in Plastic Surgery by both the U.S and Canada.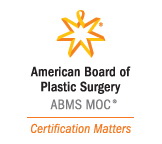 Dr. Horton is "Board Certified" by the American Board of Plastic Surgery (ABPS), which is something that you should demand when seeking a Plastic Surgeon.  Why?  Unfortunately, not all Plastic Surgeons are Board Certified, and not all "cosmetic doctors" are actually Plastic Surgeons or even M.D.'s!  Do your homework when you are considering spending money on a cosmetic procedure and trusting your body to someone – they need to be Board Certified and properly certified in what they are doing, with happy patients and a low complication rate!
What does Board Certification signify?  Learn more about the significance of ABPS certification in Dr. Horton's blog post about Board Certification:  the term 'Cosmetic Surgeon' doesn't always mean a real, qualified, and appropriately trained and texted 'Plastic Surgeon'.  She counsels those seeking any Plastic Surgery procedure to ensure they are getting the very best practitioner for their procedure, and she refers her patients to other surgeons on occasion when they are the best surgeons for the job.  In Dr. Horton's words, "any surgical is a BIG DEAL!  Don't make decisions in haste or take your health lightly or trust your body to anyone other than the best!".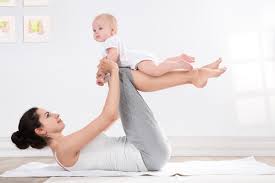 As a Mom, Karen knows firsthand how a pregnancy (especially a twin pregnancy) can wreak havoc on your body.  Dr. Horton has always appreciated physical fitness and she herself found it nearly impossible to exercise after having her twins and returning to work full-time early after they were born.  She shares her experience with her patients and gets to know them intimately, as if they were her own family or friends.
To learn more about Mommy Makeovers, Dr. Horton and why a consultation with her will be EDUCATIONAL, INFORMATIVE and EMPOWERING, visit our website or call 415-923-3067 today!  Or, complete our online consultation request form to be contacted by email.