What I Find Rewarding About Performing Breast Reconstruction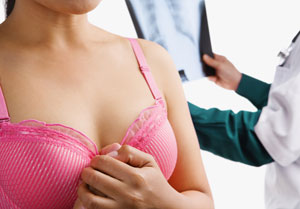 Every surgery for me is like an art project; when I was young, I told my parents I wanted to become an artist! I cannot imagine finding a more rewarding way to spend my days – helping others in the intimate and creative way that I do with surgery. Plastic Surgery is about restoring form and function. While the function of the breast is lost after a mastectomy (such as the ability to breastfeed and erogenous sensation), restoring the breast form enables a woman to preserve or regain her feelings of being complete, feminine, symmetric, and beautiful. The breast is an extremely important part of a woman's body, and breast reconstruction – including the subtleties of balance between the breasts and a woman's curves, the nipple and areolar form, and striving to achieve each woman's specific aesthetic goals – is gratifying for me both personally and professionally.
I feel that being a Plastic Surgeon is not only a profession, but a calling. Breast reconstruction enables me to use my brain, hands, artistry, meticulous attention to detail, and my innate desire to improve body images and self-esteem in a very personal way for women facing breast cancer. I develop a close relationship with each of my patients, and we continue to see each other every year in long-term follow up – a testament to the important role that breast reconstruction plays in completion of a woman's breast reconstruction journey. I find it truly rewarding when my patients express that reconstruction was the "silver lining" of their breast cancer experience.
Contact Our Office
To schedule a breast reconstruction consultation with Dr. Karen Horton, please contact our office today.