What are some of our staff members' favorite Horton SPA products?
We asked our office team members to tell us what their favorite products are from Horton SPA.  Here are a few of their picks!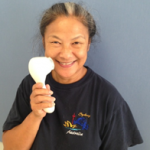 "I love my Clarisonic Pro brush because I feel like it's a mini spa treatment for 2 minutes a day! I use it morning and evening, and in addition to my daily skin care regimen, it's something I can do just for myself.  My skin feels very soft after I use the Clarisonic."
–Sharron, Billing Specialist at Dr. Horton's office
The Clarisonic Pro brush is a wonderful way to remove up to 60% more of your makeup and dead skin cells at the end of the day – more than washing with a cleanser alone.
At Horton SPA, we only offer "Medical-Grade Skin Care" – products are are scientifically based, clinically studied and FDA-approved.  We each use the products ourselves, and are happy to tell our patients about our favorites and which products might benefit others, based on their skin type, tone and texture.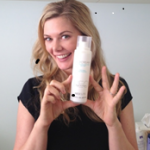 "I love my Biocream moisturizer by Neocutis! I use it in the morning under my sunscreen and in the evening as a night cream after applying any other products. I like that it is an anti-aging treatment as well as a moisturizer, and it doesn't feel heavy or greasy on my skin. I would bathe in this stuff if I could!"
 – Courtney, Aesthetic Nurse Practitioner and "self-proclaimed skincare junkie"
Stay tuned for additional information about the favorites of Dr. Horton, Mary Pasache, Nurse Mari, Aesthetic Nurse Practitioner Lisa Leung and Jenny Do.
To schedule a consultation with Horton SPA and to learn about the products and procedured offered in our office, complete our online consultation request form or call 415-923-3067 today!