Selling Used Breast Implants!? Dr. Karen Horton Tells Allure Why This is a Bad Idea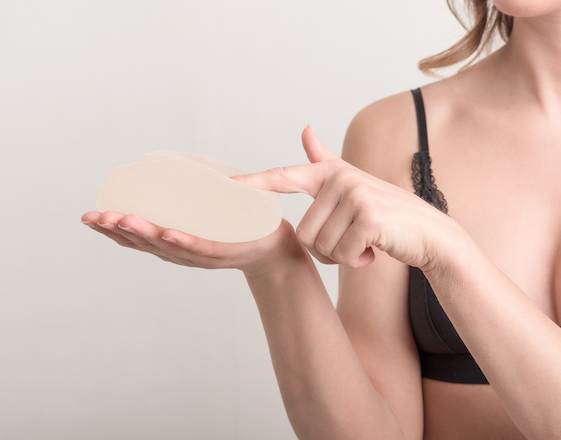 Allure magazine reached out to Dr. Karen Horton for her professional opinion on a peculiar story involving the resale of breast implants. A woman in Texas recently posted in the Facebook Marketplace advertising used breast implants for sale. There is speculation that the post was made as a joke, although there are photos included of actual breast implants and the poster said that she recently upgraded to new implants and was offering the recently removed implants for $100 each. Reporters at Allure hope the post was comedic, but they decided to check in with an expert to learn more about the logistics of potentially selling used implants.
What Happens to Breast Implants After Removal?
Women with breast augmentation may choose to have their implants removed or undergo revision breast surgery for a number of reasons. Dr. Horton explained that when a patient has breast augmentation surgery, the breast implants to belong to that patient. If a patient requests to keep the implants, Dr. Horton may hand them over after surgery. However, these medical devices are not intended to be reused and it is actually illegal to do so. Even if someone was tempted to actually reuse breast implants, they would change their mind if they understood how unsanitary and dangerous that would be. Dr. Horton explains to Allure why the bacterial biofilm on a used implant is virtually impossible to remove, as well as some of the complications that could occur.
Read the Full Allure Article to learn more about Dr. Horton's thoughts on this outrageous story and her professional explanation of why reselling breast implants is not a good idea.
Contact San Francisco Plastic Surgeon Dr. Karen Horton
Dr. Horton is an experienced, board-certified plastic surgeon who specializes in helping women look and feel their best. Contact us with any questions or to schedule a consultation appointment.