Dr. Karen Horton Featured in Refinery 29 Report on Cardi B's Plastic Surgery Complications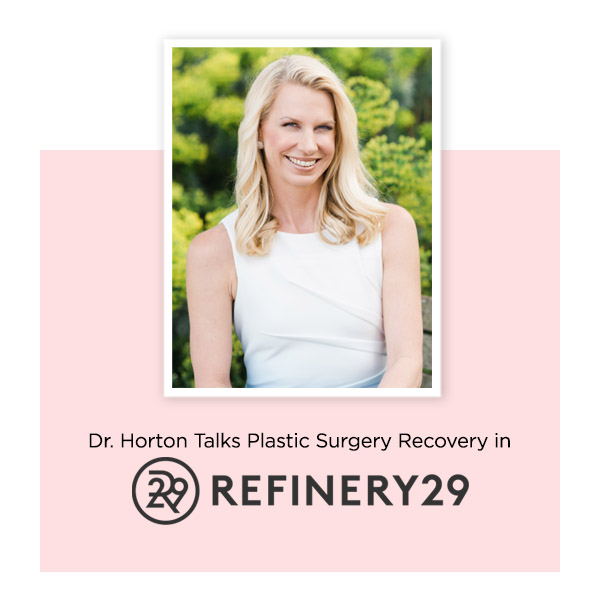 Music star Cardi B, who has been open about having liposuction and breast augmentation, recently cancelled performances in order to take time to recover from Plastic Surgery due to apparent complications. In their report on the rapper's cancellation announcement, Refinery 29 consulted Dr. Karen Horton for her expert opinion as an experienced Plastic Surgeon.
Cardi B's Announcement Prompts Plastic Surgery Recovery Questions
Refinery 29 reported that Cardi B had recently talked about the pain she experienced when she returned to performing soon after liposuction. While every patient has a different experience, Dr. Horton explains that failure to get enough rest and hydration after liposuction can result in dehydration. She also states that breast augmentation patients should typically wear compression garments for 6 weeks after surgery. Dr. Horton acknowledges Cardi's busy schedule, but says that "Healing takes time. You can't speed ahead as usual, ignoring the fact you are recovering from surgery."
Read the Full Refinery 29 Article to learn more about Cardi B's Plastic Surgery and Dr. Horton's recovery recommendations after breast augmentation and liposuction.
Contact San Francisco Plastic Surgeon Dr. Karen Horton
Dr. Horton specializes in personalized treatment and natural-looking results for patients seeking Plastic Surgery in California's Bay Area. Contact our office with any questions or to schedule a consultation appointment.