To Receive or Not to Receive Implants with Your Mastopexy, That Is the Question!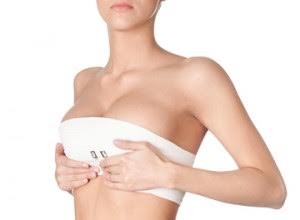 Whether or not I recommend placing an implant at the same time as a breast lift totally depends on the result my patients are looking for!
If they are "happy in a bra" and not looking to be any fuller-breasted, then a mastopexy alone should achieve their goals. However, if they always wear a padded bra and complain that they not only want their breasts to be lifted but are also looking to fill out the cup of their bra better, then I will recommend an augmentation together with a mastopexy. As I tell my patients, "Your goals are MY goals!"
At our initial breast lift and/or augmentation consultation, I get to know my patients head to toe, inside and out. I truly care for my patients as a whole person, and it is important that I know their personal style, habits, activity level, hobbies, professional or family situation, and other details so I can make the most educated and informed recommendation for them. At their first visit to my office, I spend up to an hour with them, and we go into detail about the results they are seeking while exploring which outcome of surgery would make them happiest.
In my practice, mastopexy-augmentation truly is "designer breast surgery." Following our initial consultation, I ask patients to find pictures of nude breasts that correspond to their ideal results. They can find pictures of breasts via an online image search or by looking at the before-and-after photographs on my website – this helps me to determine whether an implant would be helpful to achieve their desired outcome.
I call these images "Wish Pictures," or "Yes" and "No" pictures, because they represent breasts that correspond to what my patients DO want or DON'T want for their breast lift results! I emphasize to my patients that they should think less about breast cup size and more about the aesthetic outcome as well as how they will fit their bras. The subtle but very important details that such photographs provide help me to more fully understand their goals.
Plastic Surgery is an ART and a SCIENCE. The technical details of what exactly happens during every single step of surgery ("the science") is actually less important to the patient than the final results ("the art"). That's where the concept of "Wish Pictures" comes in! By seeing my patients' "Yes" and "No" pictures, I can best understand the subtleties of what they like and don't like for their own breasts, and I can design their procedure accordingly to achieve these specific results (or avoid them!).
Although this may sound strange, using "Wish Pictures" for breast surgery is similar to planning for a new hairstyle or redesigning a room in your home: you would usually plan ahead, think about the results you want, collect pictures from magazines that can help the stylist/designer understand what your style is, and then you can move forward with achieving the outcome that you have in mind. Plastic Surgery of the breasts can – and should – be "designer breast surgery!"
Adding an implant to a breast lift does complicate the situation slightly and creates a more involved surgery and preoperative discussion. Why is this? A breast implant is a foreign body, and as such it has small but important associated potential risks of infection, scar tissue development around the implant (known as "capsular contracture"), and the possible need for additional surgeries to change the implant in the future if there are any problems during the patient's lifetime. Despite these possible risks, mastopexy-augmentation is an incredible procedure that helps many women who have lost breast volume after having children or after significant weight loss achieve more fullness in their breasts while also attaining a more youthful and feminine result! Breast implants are SAFE, and they are the most extensively studied medical device in the entire history of medical devices!

Ultimately, if a woman is still not certain of how to proceed after doing her homework, finding "Wish Pictures," and speaking to other patients of mine who have had a mastopexy with and without an implant, I usually recommend the most conservative approach – a mastopexy alone.
By having a breast lift only, a woman will be able to see how she feels "in her own skin" and truly decide whether she will be satisfied without the additional volume that an implant would provide. She will reap the benefits of a perkier breast, higher nipple position, and reduced areola size. Should she come to the conclusion (at about six to twelve months after surgery) that she DOES in fact wish to have additional volume added to her breasts, an implant could be placed as a simple outpatient procedure any time in the future!
It takes at least six to twelve months after any surgery for the eventual result to be fully apparent, and I encourage my patients to allow time to get used to their new body form after any type of Plastic Surgery.
– Dr. Karen Horton, Board Certified Plastic Surgeon
Contact Us
To learn more about your options, or if you wish to schedule a consultation with Dr. Horton, please call 415-923-3067 or contact our practice online today!