Labiaplasty – a uniquely personal procedure with amazing, permanent results
What is a labiaplasty?  Learn all about it on my educational web page information.  Does it involve the vagina?  NO!  This is a misconception that I explain in this blog post about the semantics associated with labiaplasty.
What does a labiaplasty do?  Labiaplasty usually only trims excess labia minora tissue (inner lips) that hangs down lower than the labia majora (outer lips).  The goal is to have the labia minora tucked up neatly within the labia majora so that when a woman stands up, everything is contained and the area has a natural look.  Sometimes, excess folds or draping skin in the front (known as the clitoral hood) is also trimmed.  We are nowhere near the sexual nerves in this area, and the goal is for a natural, neat look.
Why do women seek a labiaplasty?  Here are some of the many reasons, in patients' own words:
"The excess folds of skin come out of my underwear.  I can't wear a thong bikini and feel self-conscious in a bathing suit and yoga pants."
"I can't ride a bike.  It's too uncomfortable."
"There's just too much 'stuff down there'!"
I have trouble running and exercising – my labias stick to my leg and cause pulling and tear sometimes."
"I'm shy about how long they are and feel embarrassed during sex."
"I have to move the flaps out of the way to clean myself."
"I just want that part of my body to look prettier!"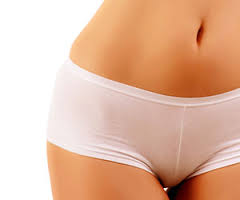 These are all comments that have come from my patients who seek labiaplasty.  To learn more about why women want surgery in this region of their body, read my blog posts about labiaplasty.
Who seeks labiaplasty?  Women in their teen years, 20s, 30s, 4os, 50s, 60s,… (you get the picture)!  There is no age limit to surgery; patients should be healthy enough to undergo a short general anesthetic in the operating room, they should be fully informed about the procedure and have scheduled at least a week off work or play afterward for recovery time.
Why do women want this surgery?  The reasons can vary, but they are always uniquely personal.  Most women have been thinking about labiaplasty surgery for quite some time, and they decide to have surgery when the timing is right.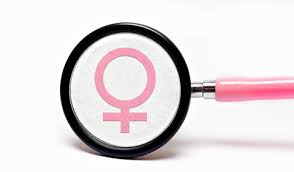 When is the best time to plan a labiaplasty?  The best time is a combination of factors:  they can afford to time off from work or school to recover, they can afford the costs of surgery (around $8000 for all fees and follow-ups), they are in a stable life situation (no major drama), and they have learned all they can about labiaplasty from online educational resources.  
Women who are smart about labiaplasty their have done their homework and they know all they can about the procedure and who to go to for assessment.  They have sought out a Board Certified Plastic Surgeon who has experience in labiaplasty and who has done at least 100 labiaplasty cases (necessary for any surgeon to really be proficient at any procedure).  They have asked for patient references and talked to other women who have had the procedure by that surgeon.
Are labiaplasty results permanent?  YES, they are!  Labiaplasty does NOT interfere with ability to have orgasms, nor does it affect sexual intercourse, ability to get pregnant or any other function.  Pregnancies and vaginal deliveries will not stretch everything out again, and after the area is healed, no further surgery will be needed!  
To learn more about labiaplasty or to schedule a consultation with Dr. Karen Horton, complete our online consultation request form or call 415-923-3067 today!