Establishing Expectations for Breast Reduction: Part I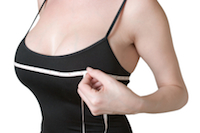 It is important that a woman considering a breast reduction have realistic expectations for surgery, and for her postoperative recovery. I counsel my patients that while having a breast reduction is a wonderful procedure that has a 99% happiness rate in most surveys, planning for a breast reduction is a big deal and timing is paramount to ensure the best postoperative experience. Once a woman has decided to have a breast reduction, and she has selected an experienced Board Certified Plastic Surgeon she trusts, the next most important consideration is logistics! Planning is key to ensuring a smooth recovery and highest satisfaction while she is healing after surgery.
I recommend at least three to six weeks off work, six weeks off all types of exercise, and to plan surgery "when the waters are calm" (no major stressors or chaos at work or in a woman's personal life). If an important life event is coming up soon (such as a long vacation, wedding, or social event where she wants to be at her best), patients should wait to have surgery until the event has passed or allow up to three months of postoperative recovery before the next major event, party, or vacation. Women need to understand that the initial results of a breast reduction will often not be evident for at least two to three months, with the "final, final" results taking a full year or more to become apparent.
Plastic Surgery and breast reductions, in particular, necessitate the creation of scars, which are permanent. Incisions are considered "wounds" rather than "scars" for the first month or two after surgery. My office thoroughly educates our patients about "scar therapy" at the six to eight week postoperative stage. Scar therapy consists of scar massage, using a topic medical-grade scar gel that also contains SPF 30 sun protection for at least three to six months, and regular follow up after surgery to ensure the scars heal to their very best potential. Scarring is genetically determined, and while we cannot guarantee that scars will be imperceptible, my office team does our very best to encourage a woman's body to produce the nicest quality, softest, and flattest scars.
Stay Tuned
For more information about establishing expectations for breast reduction surgery, stay tuned for my next post in which I'll discuss realistic results! Or if you would like to schedule a consultation for breast reduction, please feel free to contact us today.