New Beauty Consults Dr. Karen Horton on Breast Surgery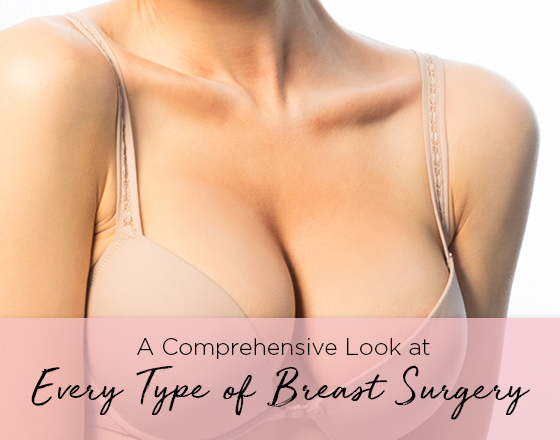 Breast surgery accounts for over half a million plastic surgery procedures each year in the United States. Breast augmentation has been the most popular cosmetic procedure for several years in a row, and breast reduction and breast lift surgeries are also commonly sought after procedures. New Beauty Magazine reached out to Dr. Horton for her plastic surgery expertise in their comprehensive overview of breast surgery procedures.
Breast Lift, Breast Augmentation, Breast Reduction, and Breast Reconstruction
Breasts that are out of proportion or have changed with age or child bearing can have a negative effect on a woman's confidence and self-esteem. Luckily, advances in technology and surgical techniques make it easier and safer than ever to change the shape and size of breasts. It is normal for anyone considering breast surgery to have a lot of questions. Dr. Horton takes pride in empowering patients to make informed choices, so she was happy to share her knowledge with New Beauty on questions such as "What will recovery be like after breast reduction surgery" (surprisingly, it can be a lot like "terrible PMS,") and "What will my scar look like after a breast lift?" (Dr. Horton will sometimes incorporate liposuction in a way that will shorten a patient's scar "so it doesn't peek out from the sides of a bathing suit or bra.")
Breast Implant Choices
Patients who are considering breast augmentation often wonder how to choose the right breast implants. Dr. Horton shared information about the many factors that surgeons consider when helping patients choose breast implants. While some patients may have concerns about safety, Dr. Horton assures us that breast implants are among "the most the most widely studied medical devices in the history of medical devices." She explains what type of implant may be best for women who have lost significant weight or those who feel their breasts are deflated after breastfeeding.
Read the Full Article "A Comprehensive Look at Every Type of Breast Surgery" on New Beauty
Contact Dr. Horton for Breast Surgery in San Francisco
Dr. Horton is experienced in a complete range of breast surgery, including breast augmentation, breast reduction, breast lift, breast revision, fat grafting to the breasts, and breast reconstruction surgery. She is dedicated to exceptional patient care and natural-looking results. Contact us with any questions or to schedule a consultation.