Dr. Horton Reveals All about Lower Facelifts in 'Cosmetic Town Journal'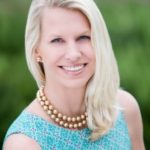 Interested in rejuvenating the appearance of your lower face and neck? A lower facelift—essentially a combination of a traditional facelift and a neck lift—is a cosmetic solution designed to combat signs of aging extending from the cheekbones to the bottom of the neck.
Dr. Karen Horton offers the latest and least invasive neck lift/lower facelift technique, called the MACS lift.  MACS stands for minimal access, cranial suspension lift.  Based in anatomy and what actually happens during aging, the MACS lift
In an effort to raise awareness about this rewarding facial enhancement option, our Board-Certified Plastic Surgeon, Dr. Karen Horton, sat down with editors of "Cosmetic Town Journal" to highlight everything about neck lifts in men and women from candidacy and techniques to potential risks, recovery time, and results.
To learn all about lower facelift surgery and what it may be able to do for you, we encourage you to click on the article below and discover why Dr. Horton recommends this treatment to so many patients seeking facial rejuvenation.
Read Full Article Here.