What to Consider Prior to Mommy Makeover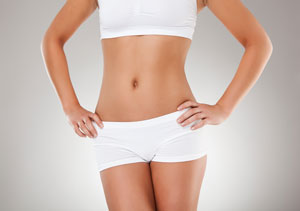 When considering any Plastic Surgery procedure, but especially a Mommy Makeover, it is important to decide whether your family is complete or whether additional pregnancies are planned – or possible – at some time in the future. Having a Mommy Makeover is about body image, self-esteem, and a Mom's quality of life, and the ideal timing is a judgement that a Mom should make with her partner, her family, and herself.
Plastic Surgery of the breasts will not necessarily take away the ability to breastfeed in the future, and erogenous sensation will return to the nipple afterward, but additional pregnancies can further change the breasts and deplete them of additional volume. Placement of breast implants should not affect lactation and the ability to nurse a baby, depending on the incision used. (Learn more about breast augmentation and the potential for future breast feeding here.)
A breast reduction or breast lift involves additional incisions and removal and/or rearrangement of the remaining breast tissue to create a perkier and more youthful breast shape. It is possible to have this type of breast surgery any time before or after pregnancy, but if a woman definitely is planning to have children soon, she should postpone this surgery until afterwards so that her results are permanent.
Likewise, the abdominal wall is affected cumulatively by multiple pregnancies. The midline rectus abdominis muscles become stretched apart and separate from one another with multiple pregnancies or twins. This is known as "rectus diastasis," and correction of this separation is one of the components of an abdominoplasty that restores muscular balance to the abdominal wall.
A tummy tuck also removes excess, loose or crepe-like lower abdominal skin, stretch marks, and stubborn fat in the belly region. This three dimensional reconstruction and re-contouring of the abdominal wall is what makes a tummy tuck so amazing as a component of a Mommy Makeover, as well as so rewarding to me as a Plastic Surgeon and a fellow Mom of twins! I love my job!
Pregnancy after a tummy tuck will not ruin the results of a Mommy Makeover. Interestingly, the abdominal wall tends to bounce back well afterward (like after a woman's first pregnancy), but tummy tuck recovery is significant. Most Moms wait until their children are out of diapers and more independent before planning their tummy tuck.
Having a Plastic Surgery procedure is an investment, and for the absolute best results, a woman should postpone surgery until she is fairly certain that is finished having children.